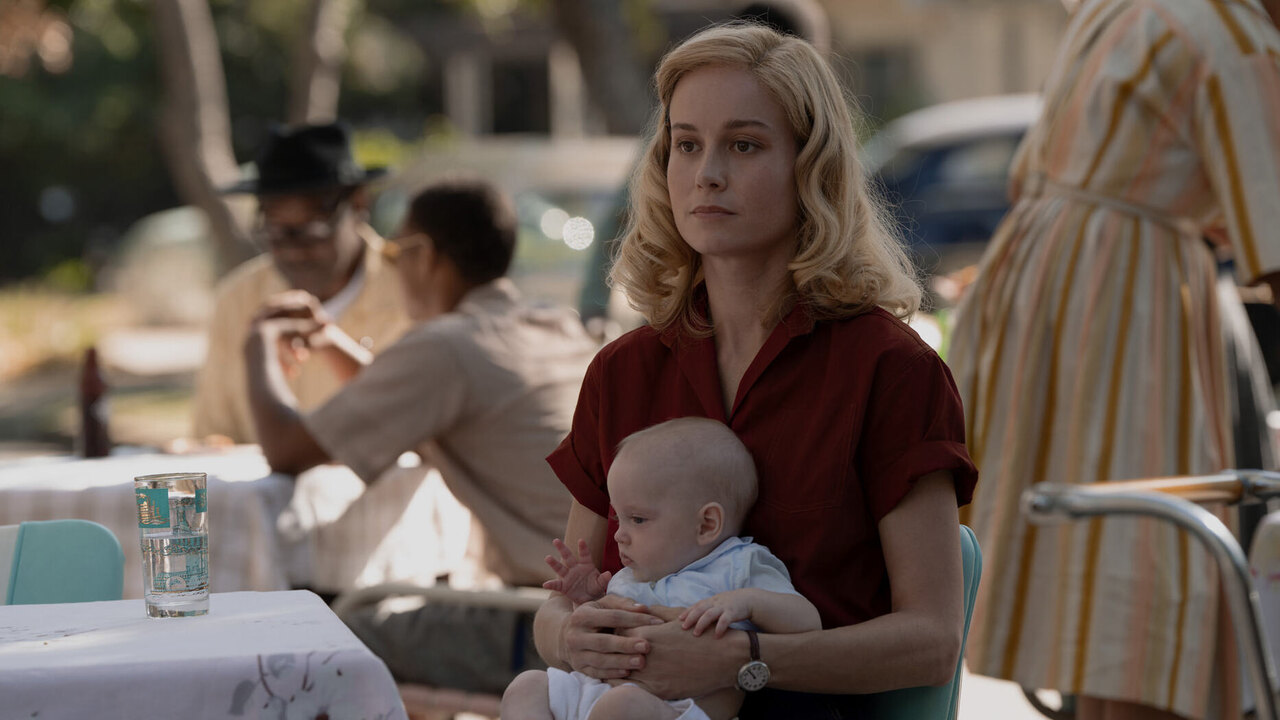 In the captivating world of "Lessons in Chemistry," episode 4, titled "Primitive Instinct," we delve deeper into the complexities of Elizabeth Zott, a character who continues to evolve and amaze us with her depth and tenacity. This installment of the series takes us on an emotional rollercoaster that showcases the highs and lows of motherhood, scientific ambition, and the intricacies of human relationships.

The episode commences with the birth of Elizabeth's daughter, whom she names 'Mad' as a tribute to the overwhelming emotions she felt at the time. We witness Elizabeth's struggles with the overwhelming responsibility of motherhood, and it's in these moments of vulnerability that we see her as a profoundly relatable character. The show, through these early sequences, weaves a poignant narrative around the doubts and fears that plague new mothers, mirroring the challenges women faced in the 1950s when their primary 'job' was motherhood.

What sets "Primitive Instinct" apart is its skillful use of a narrative device that keeps viewers on their toes. As we follow Elizabeth's journey, we are introduced to a young girl who appears to be her daughter Mad, a few years into the future. She is lonely and bullied, eating someone else's lunch. This narrative misdirection brilliantly manipulates our emotions, making us believe that Mad is struggling as a result of Elizabeth's preoccupation with her career. But in an intriguing twist, we discover that the bullied girl is not Mad but her friend, Amanda. This revelation offers a powerful commentary on the complexities of parenthood, where the sacrifices made by parents don't always translate into the expected outcomes for their children.

Throughout the episode, we watch Elizabeth's transformation as a mother. Her self-doubt and guilt, fueled by societal expectations and internal insecurities, are portrayed with remarkable authenticity. It's a testament to Elizabeth Olsen's superb performance that we can feel Elizabeth Zott's emotions as if they were our own. As she bonds with Harriet, who returns from her husband's war deployment, their friendship deepens into an ideal partnership, mirroring the changing dynamics of women's roles in the 1950s. It's a poignant commentary on how women can support each other's ambitions and passions in a male-dominated world.

One of the most heartwarming aspects of this episode is the subtle yet profound presence of Calvin. Even though he's physically absent, his spirit is with Elizabeth, and his voice guides her through the toughest moments. This portrayal of a loving partnership that transcends time and space adds a unique layer of warmth to the series, reminding us that love and inspiration can endure beyond the grave.

However, amidst the emotional depth and character development, there's a seemingly disjointed scene where a doctor invites Elizabeth to row. This narrative thread appears to be an outlier, and one can only hope that it will be addressed in future episodes. This small hiccup aside, "Primitive Instinct" is a masterclass in storytelling, blending the personal and professional aspects of Elizabeth's life with finesse.

As the episode draws to a close, Elizabeth confronts Amanda's father, Walter, about her daughter's lunch predicament. Walter, a TV network producer, is impressed by Elizabeth's passion for science and her genuine concern for her daughter's well-being. He offers her a job as a cooking show host, a tantalizing prospect that Elizabeth initially declines. The final moments of the episode leave us with a contemplative Elizabeth, gazing at the television, teetering on the precipice of a major career shift.

"Lessons in Chemistry" continues to astound with its exceptional storytelling and character development. "Primitive Instinct" is an emotionally charged episode that showcases the beauty and complexity of motherhood and the resilience of a woman striving to balance her dreams with her responsibilities. As we move forward, we eagerly anticipate how this show will explore the newfound career path that beckons Elizabeth and the impact it will have on her life and the lives of those around her. This series is a masterclass in character-driven storytelling, and it only gets more enthralling with each passing episode.

Final Score- [8.5/10]