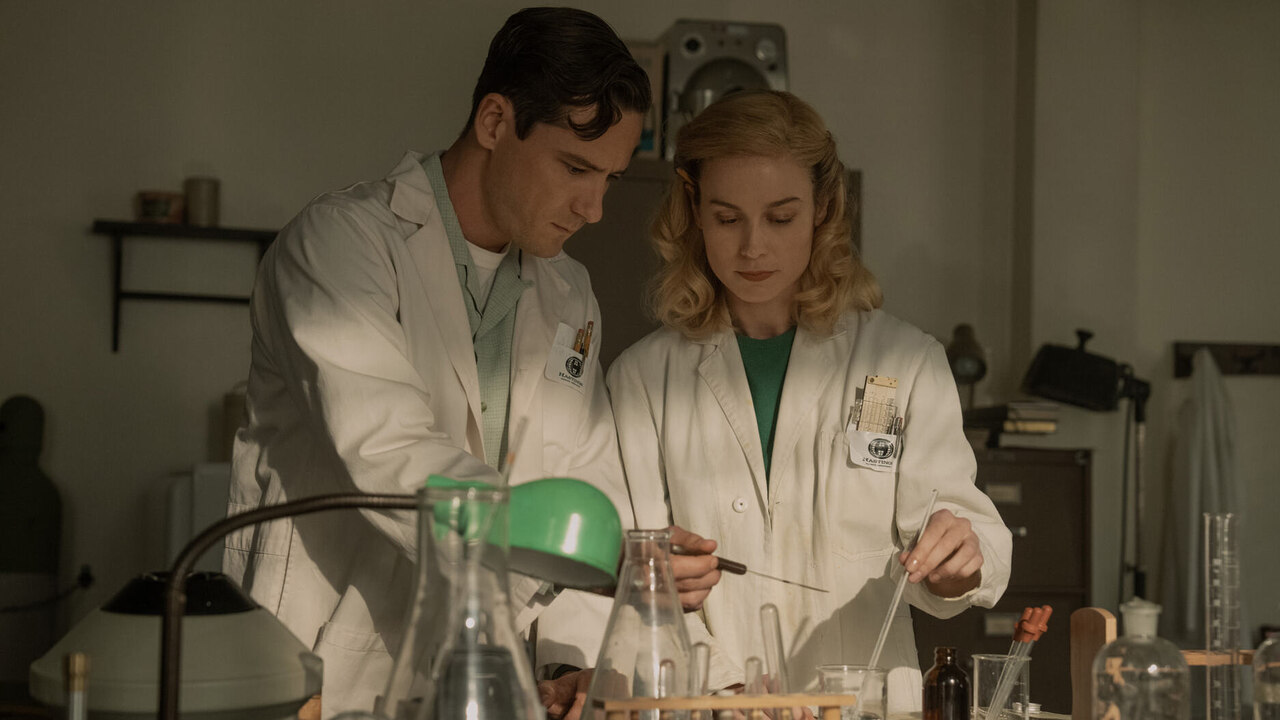 As we approach the end of this captivating series, "Lessons in Chemistry" takes a deep dive into the enigmatic life and complex psyche of Calvin Evans in its penultimate episode, aptly titled "Book of Calvin." While it offers a profound exploration of Calvin's character, the shift from the previous episode's focus on social change does feel somewhat abrupt.

The episode begins by delving into the roots of Calvin's inquisitiveness and passion for science during his time at St. Luke's Boys' Home. We witness a young Calvin as a curious, mischievous boy, experimenting with chemistry while the sister teaches them about religion. His early exposure to the world of science sets the stage for his future endeavors.

Calvin's journey takes a poignant turn when a wealthy man visits the boys' home, sparking hope in the young boy that his long-lost father has finally come to claim him. However, his dreams are shattered when the director of the home reveals that the man does not want him. This heart-wrenching moment shapes the man Calvin becomes, instilling in him a drive to succeed on his own terms.

Fast-forward to a grown-up and accomplished scientist at the Hastings lab, Calvin finds himself disillusioned with the superficialities and distractions that come with success. The lab director grants him his request to work alone, away from the noise, and it's here that we witness his unwavering dedication to his work and his yearning for genuine scientific pursuits.

Calvin's life is punctuated by moments of intellectual brilliance and personal encounters, including his first meeting with Harriet and her husband. His story unfolds through a series of letters exchanged with Reverend Wakely, a man who watched his lecture at Harvard. The letters are an eloquent reflection of their thoughts on religion, past experiences, love, and life itself. It's a beautiful representation of the profound connection they share, even without ever meeting in person.

Interspersed within the letters are glimpses of Calvin's internal struggles, his relentless pursuit of love, and his ultimate realization that what he wants most in life is not marriage or children, but simply to be with Elizabeth. Their love story is touching and beautifully portrayed, adding a layer of depth to Calvin's character and the series as a whole.

The episode's creative editing shines through, especially in the sequence where Calvin's monologue about finding his true happiness abruptly shifts to a brief glimpse of his tragic accident. The sudden transition serves as a powerful reminder of the pain that lies ahead, and it's executed with precision and emotional impact.

A central mystery unfolds as we learn about Calvin's numerous letters from people claiming to be his family. His vehement rejection of them hints at deeper issues surrounding his true parentage, creating a compelling sense of intrigue and mystery. The revelation of the Remsen Foundation's continuous support of Calvin throughout his life further adds to the enigma surrounding his character.

The episode concludes with a striking moment as we see the same wealthy man who visited the boys' home when Calvin was a child. His office is adorned with framed pictures of Calvin's achievements, hinting at a connection that holds key answers to the questions surrounding Calvin's past.

While "Book of Calvin" offers a mesmerizing exploration of Calvin's character, the shift from the social change-focused storyline of the previous episode feels somewhat abrupt. Nonetheless, the episode excels in its character development, storytelling, and emotional depth. As we approach the series finale, we are left eager to uncover the secrets that lie within Calvin's mysterious past and the impact it holds on the present.

Final Score- [8.5/10]