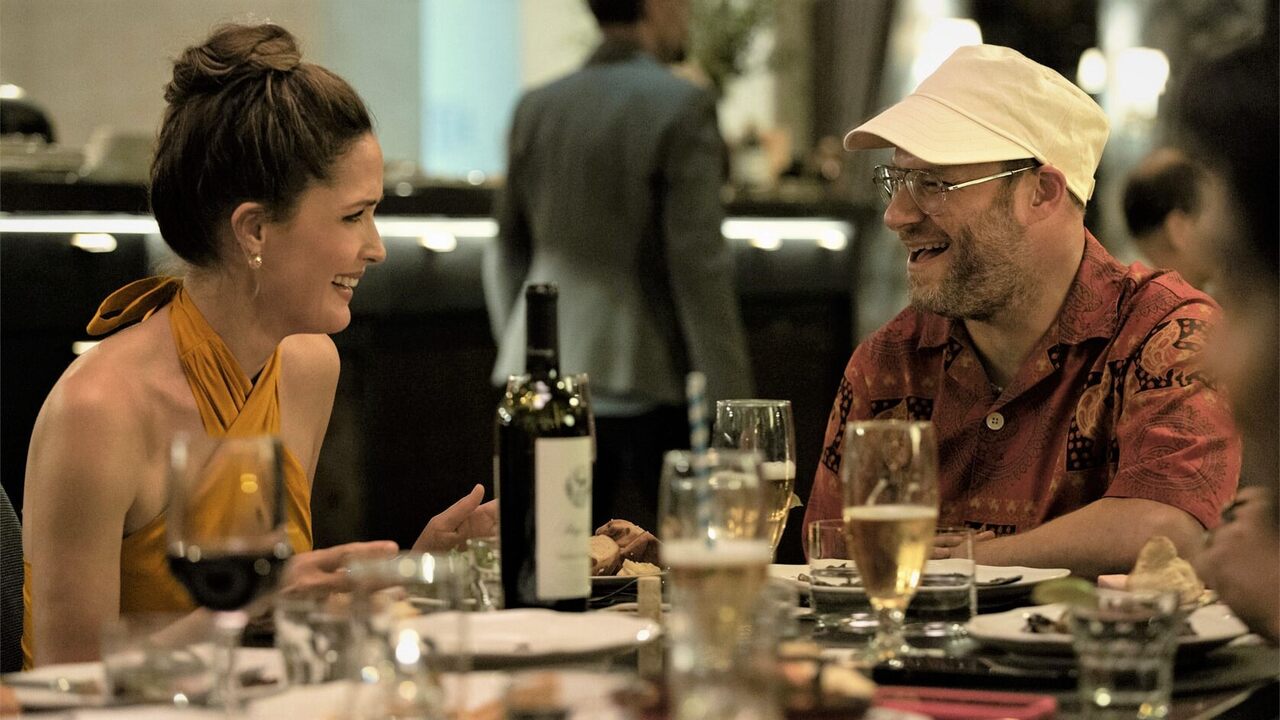 The fourth episode of Platonic, titled "Divorce Party", begins with Will making out with Peyton. They're in her home when in between the make-out session her daughter Maddie sees them. Peyton takes Will to her room and the twist here is that instead of a door, the room is separated from the rest of the house by a curtain. After Peyton sees her daughter watching the finale of a series, she stops in between and joins her daughter. This was very awkward and the fact that her daughter was complementing her breasts and bra was even more weird. Will still misses Audrey and it is clear from the fact that after his recent involvement with Peyton, he still scrolls her profile. Being the iconic himself, he again kicked those scooters (just like in the third episode).

Sylvia had to go to a fellow mother's divorce gathering with Katie. However, the speech she had prepared from her home was narrated by Katie already. The lines she came up with now were a mess and thank god nobody said anything to her. Katie was busy pouring the booze, and enjoying herself when asked to say a few lines. Her expressions at that moment were on point which made this scene very funny. The amount of humor in Platonic is of the right amount as it's neither too much nor less. So, the audience will enjoy this show a lot. You don't get to hear dialogues that make no sense but were intended to be funny.

Noticing how Sylvia wanted to resume her career again, his husband gave her the business card of a fellow lawyer who was starting his firm. But, this action made Sylvia think of it as a charity case. She couldn't gather the courage to call the individual and instead preferred skipping it altogether. To cheer up her friend Will, she organized a divorce party which ended up being a rave party. This episode has a total duration of 33 minutes and the best part is how the writers have covered so much in the right duration. I never felt bored or thought this one to be too much to watch.

I never realized how Platonic related so much to the audience. Every other minute, I felt like this thing also happens in reality. For instance, how Sylvia said that she used to pretend something at a young age so that people can think of her to be cool. Admit it guys, we all do it too. Middle age taught her one thing and that was to never pretend things that she doesn't like. Now Sylvia voices her opinions and the only front on which she's lacking is her career and marriage. Despite being the top one in her law school, she sacrificed her career for the kids and her marriage, but now, her husband makes her feel like a charity case. After being out of law practice for more than a decade, it has led to her being a person with low self-esteem and filled with insecurity.

Every little session or time frame Will and Sylvia sit and talk together, it feels like therapy because they listen to each other so calmly and present appropriate solutions. If you've got a friend like Sylvia or Will, trust me you would not end up in grave situations. We're almost in the middle of the Platonic series now and my expectations rise with every passing episode.

In the last scene of the fourth episode titled "Divorce Party", we see that Charlie is awake when Sylvia returns to the party. It sends a signal that Charlie is soon going to have problems with their friendship. In another scene, he objected to Will having a say in their future home when it should be his and her wife's. Many hints have been provided regarding future episodes including this one. I'd stand by my former statement about the romantic relationship between Sylvia and Will.

I don't think that words would be sufficient for the things I see between Will and Sylvia. After they got high on CK (cocaine and Ketamine), Will takes Sylvia to a grocery store. She bumped into wine bottles and was sitting on the floor in her wine-stained clothes. It reminded me of an image of a young baby who is sitting in between the spilled food with his stained clothes.

Final Score- [7.5/10]