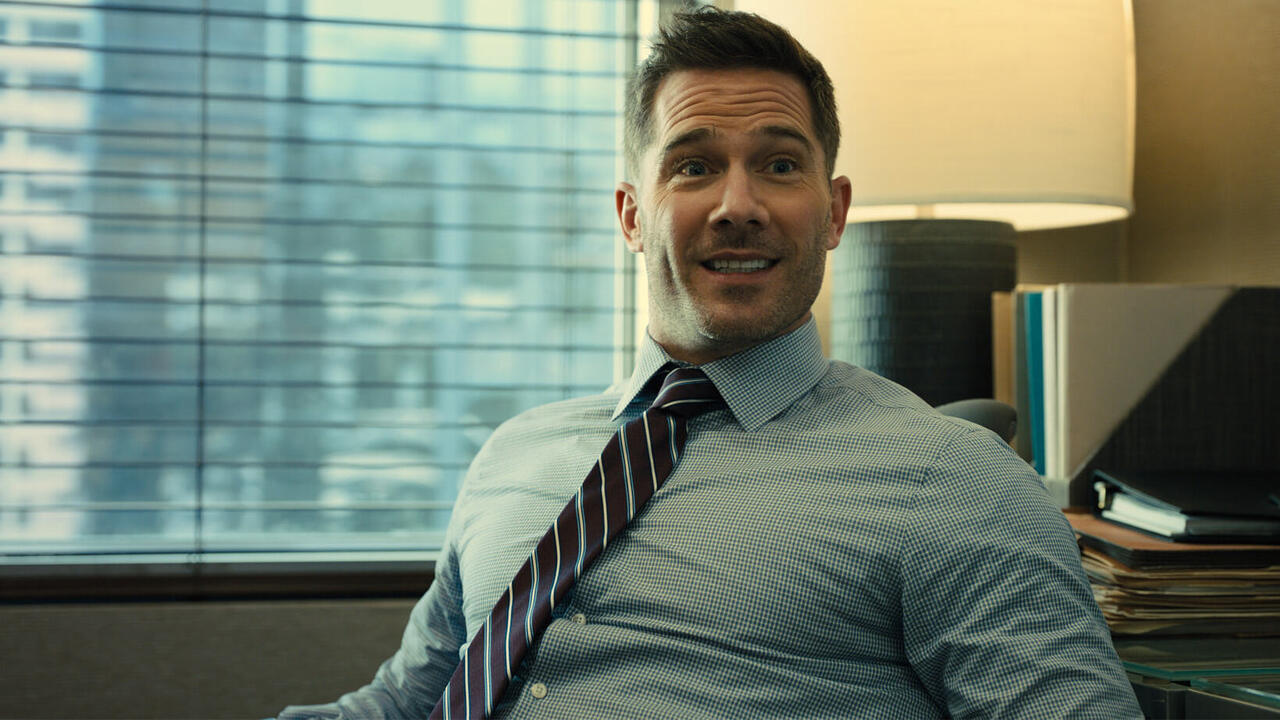 In the Last episode, we saw that Sylvia gave Will his divorce party in which they even got high on drugs. Charlie wakes up when his wife enters home at 4 AM and this gave us hints about the tsunami that was going to come.

Platonic Episode 5, titled "My Wife's Boyfriend" begins with Peyton and Will spending quality time together like going shopping and eating food. These introductory scenes show that they both have started investing in their relationship. However, the makers didn't want us to believe in that any longer, and in the next scene, it was clarified that Will was not looking for a serious relationship, him being recently divorced. Both Peyton and Will are on the same level about their relationship. It felt good that the makers made Will clarify his take on this relationship because we often see that in a relationship, one is solemn while the other just looks to get out from a past event like a divorce in this case.

If we look at Will superficially, he seems to be the carefree guy but deep down, he wants people to care for him and yearns for good relationships. I liked how the fifth episode started and ended with scenes shared by Will and Peyton. This can be considered a hint for the upcoming episodes as either they both will grow in this relationship or as I hoped from the beginning, Sylvia and Will will come together. The possibility of the second option seems slim as of now, but I've not given up my hopes yet.

The main topic of discussion in the fifth episode was Sylvia and Charlie's marriage. As we've noticed from the beginning that the proximity between Will and Sylvia seemed to create problems in their marriage, same happened. After seeing Sylvia dyeing Will's hair, problems escalated for Charlie. He thought that they were getting intimate or stating clearly, they might be fucking. He shares his insecurity with his colleague and after some thought, he takes Will to a baseball match. They both tried to bond there but the real bonding happened in Will's bar where many "secret skills" were revealed.

The fifth episode which is 33 minutes long at one point will feel chaotic as a lot is happening. There was also a slim chance that Sylvia and Charlie's marriage won't work any further. To know whether they can survive this jealousy, you have to watch this episode. While other episodes were mainly about Will and Sylvia, in this one Charlie takes the front seat. Just like the previous episodes, in this too Will is seen making fun of him being Jewish and his signature step i.e., throwing scooters is joined by Charlie and Stewart (Charlie's colleague).

I think that the main obstacle projected in the story was the gap coming between Sylvia and Charlie. This episode has cleared out the air between them and forced us to think about what is left to explore. I think that Will is very emotionally vulnerable at this time. His confession to Peyton about how good he feels that there is someone to look after he made me wonder if he'll settle with her. From the beginning, I felt that Will and Sylvia would be good for each other however seeing Sylvia and Will happy in their relationships is also satisfying to watch.

Final Score- [7/10]