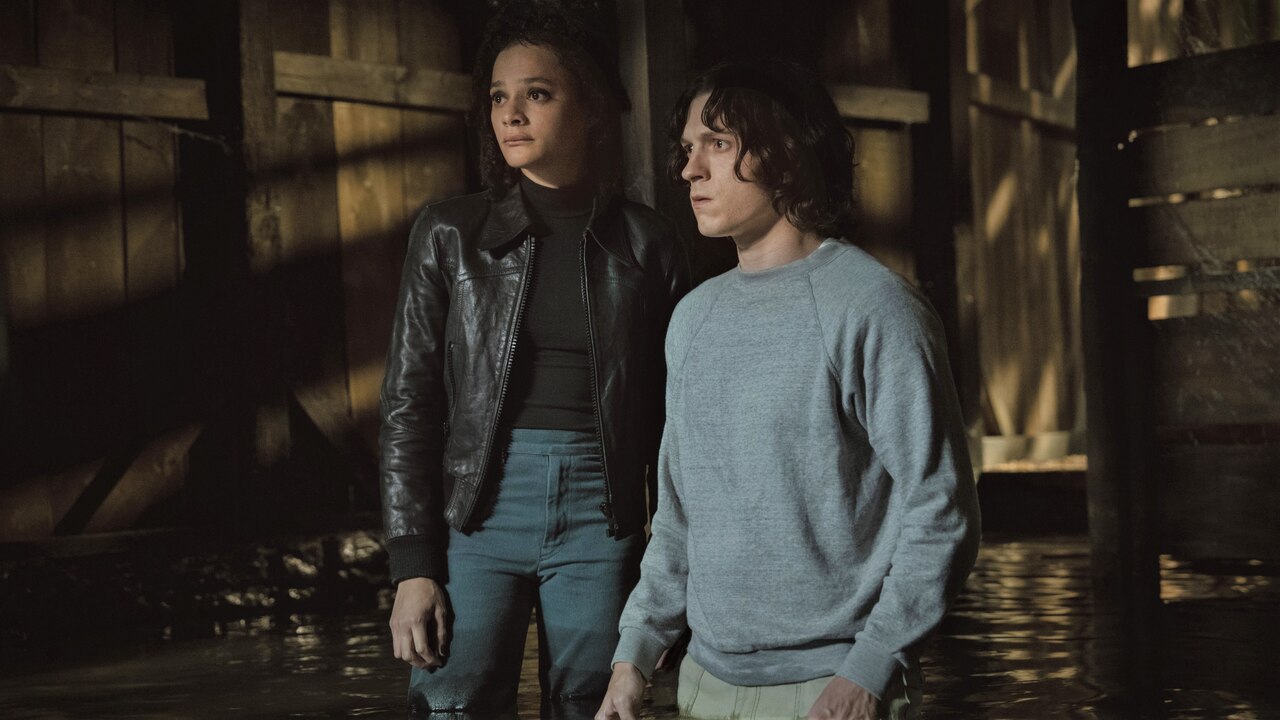 Episode 7 of 'The Crowded Room,' aptly titled 'The Crowded Room,' takes us deeper into Danny's fractured mind as his various personalities fight to protect him, while Rya faces the harsh reality of prejudice and dismissal in her quest to prove his innocence.

The episode opens with Rya confronting Danny with the security camera footage of the shooting, causing him to panic as the tape fails to show Ariana's presence, leaving him as the sole shooter. Overwhelmed, Danny's protective personality, Yitzak, takes control, wreaking havoc in the interrogation room. Security guards intervene, and as Mike's personality emerges, Danny calms down and leaves with them.

We are then transported to a cabin, a symbolic space where all of Danny's personalities reside. This cabin holds significant trauma, as it is the same place where his stepfather Marlin assaulted his brother Adam. It becomes apparent that this horrific event shattered Danny, splintering him into multiple personalities to cope with the cruelty of the world. Each personality's primary duty is to safeguard Danny, and they are resentful of Jack's decision to reveal the truth to him.

Tensions rise within the cabin, and with Mike and Johnny alternating control over Danny's body, Jack commits a shocking act by killing Yitzak while Danny's true personality remains blissfully unaware. In the real world, Rya prepares to present her diagnosis of multiple personality disorder to the judge and lawyers, aiming to prove Danny's innocence in the shooting.

However, her efforts are met with belittlement, insults, and constant interruptions from the male-dominated audience. To make matters worse, it is Jack who takes control of Danny during the meeting, vehemently denying the existence of multiple personalities, making Rya appear foolish and unsupported. Unfortunately, Rya's endeavors yield no success.

Meanwhile, within Danny's fragmented mind, he awakens in the cabin and encounters Ariana, who explains the origin of his shattered identity and the roles each personality serves. Overwhelmed and terrified by the truth, Danny takes control of his own body the following day, tearfully pleading with Rya for help.

In this episode, the concept of Danny's shattered identity stemming from witnessing his brother's assault is both delicate and impactful, showcasing the profound impact of his multiple personality disorder. The personalities' unwavering commitment to safeguarding Danny evokes a mixture of warmth and terror. Furthermore, witnessing Rya's belittlement during the meeting resonates with the harsh realities of the real world, amplifying the emotional impact.

However, in terms of storytelling, the suspense-building around the multiple-personality plotline may have felt redundant for some viewers. Many had already deduced this twist several episodes prior, which slightly diminished the intended suspense and surprise factor.

Overall, 'The Crowded Room' delves into the complexities of Danny's fractured psyche, while Rya faces the harsh reality of prejudice and disbelief. With intense character dynamics and emotional revelations, this episode maintains the show's compelling and thought-provoking narrative.

Final Score- [8/10]
Premiere Date: July 07, 2023, on Apple TV+