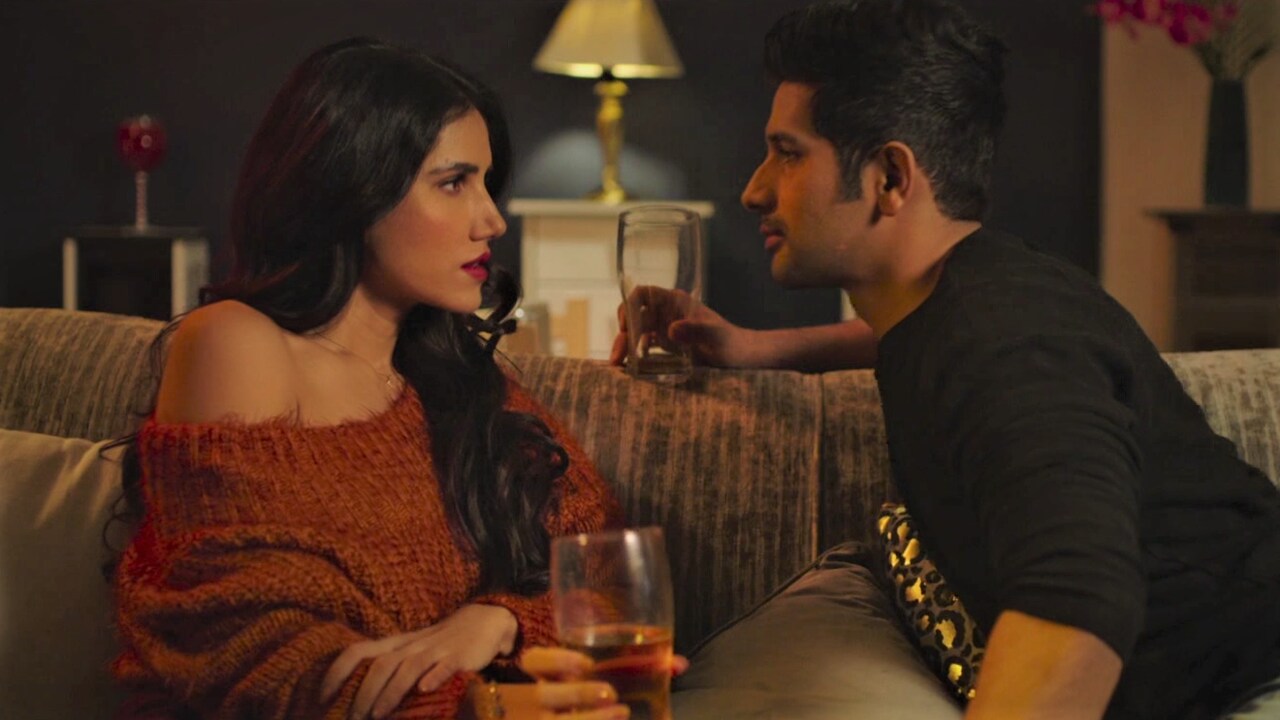 The film starts with Ronnie (played by Vardhan Puri) talking to his friend Aadi. Recently, he broke up with Priyanka and nothing has been good since then. He has a huge loan to repay and asks help from Aadi who further makes him meet their friend Sarim. Ronnie is in a pub when he comes across a beautiful young lady. He also sees his ex-girlfriend Priyanka there too with her ex-boyfriend Ishan. He left the pub and saw the same pretty girl who was inside the pub standing alone in the parking. He offered her help when he saw a few drunk men approaching her. Ronnie took her home and they exchanged a few words. While chatting, he gets transported back to the moment he was sitting in the car and talking to Aadi. Things started getting weird from here.

Many eerie things started happening around him and his friends. Ronnie woke up with marks on his body, he saw a shadow in his home and even found Priyanka's book on black magic. Everything pointed towards Priyanka doing black magic on Ronnie. She also said that Ronnie would never be happy just before leaving him. Sarim and Aadi proved to be of great help to Ronnie. These three were childhood friends and did everything they could to save their best bud. As they started investigating the matter, the paranormal activities increased. It appeared like these would never stop and if it did, it would take Ronnie.

When the reality is revealed, we are left surprised. Although the majority of the audience will be guessing it right from the initial scenes still, it was a suitable manner of unveiling the mystery. Sonnalli Seygall as Lail has done a fabulous job and she was mesmerizing as Lail. Whether it be the hotness factor or her suspenseful nature, she completely nailed it. Her role was intense, and she didn't leave any stone unturned to achieve that perfection. The efforts of the main cast Sonnalli Seygall, Vardhan Puri, Adi Chugh, and Siddhanth Kapoor can be seen.

Aseq is a film about a paranormal creature searching for humans to fall in love with. I liked the ending of the movie as it wasn't simple. When I thought this was it, things didn't stop there. Also, I was amused by how much knowledge Sarim had about what was happening around Ronnie. If Sarim's knowledge and his and Aadi's dedication weren't there, there was no way that Ronnie would have realized what was happening around him. There's a constant image of a young boy he seems which was a potential subplot to explore. This 107-minute film is a good horror film and if we talk about how much horror is there, then it's good enough to raise suspense in the minds of the audience. The effects to create all those ghostly vibes were also on point. Considering that this is an Indian horror film, the effects were good.

Whether it be the plot, casting, or effects nothing is disappointing in Aseq. However, I wanted Sarim's character to be explored more. The focus was on Ronnie and his situation, but the amount of knowledge Sarim carried with him, intrigued me more. If ever there is a sequel to be made I hope that Sarim would get the front seat this time. At the beginning of the movie, there were some absurd lines that made no sense, but in the rest of the film, there are no such terrible lines.

Final Score – [7/10]
Reviewed by - Riya Singh
Follow @_riyasinghhh_ on Twitter
Publisher at Midgard Times