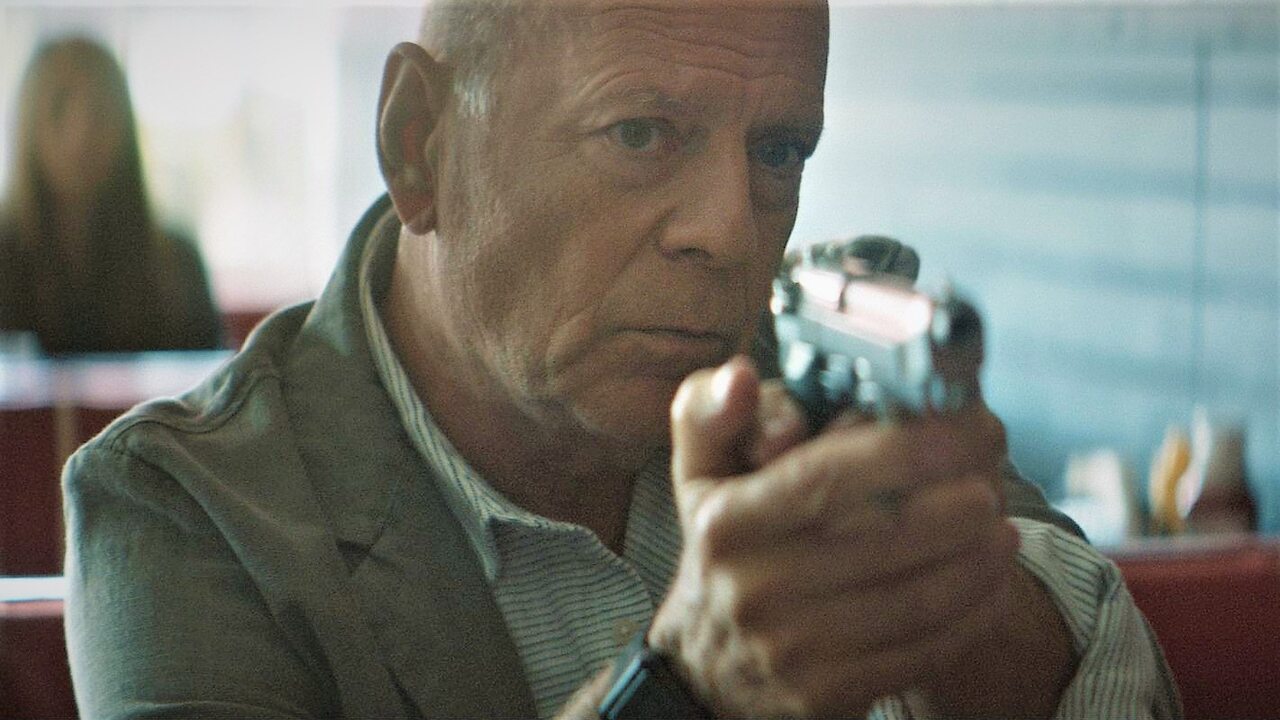 Assassin is a 2023 film that was written & directed by Jesse Atlas. It is touted as one of the last films of Hollywood legend Bruce Willis who was diagnosed with frontotemporal dementia last year after which he announced that he would be retiring from acting. This film was then hyped a bit as his last on-screen appearance. It also stars Nomzamo Mbatha, Dominic Purcell, and Andy Allo. It revolves around Mbatha's character Alexa who is roped into getting justice for her comatose husband by becoming part of a high-tech assassin mission. This mission allows her to jump from body to body by "hacking" the brains of the people she is controlling. It is a bland, tasteless film that comes off as unoriginal and mediocre at best.

When I sat down to watch Assassin, I expected it would be a film that focused on giving Bruce Willis a good final farewell as his fruitful career came to an end. After all, he was the face of the 90s action star with hits like "Die Hard", "Pulp Fiction" and "Sixth Sense". If you had similar expectations, I would like to inform you that you'd be bitterly disappointed because he plays a boring, brooding agent that fails to leave any mark within the film far less leave a mark on the audience. I don't really think that is his fault though because he acts in a film that is so devoid of quality that it feels like a B-grade film made on a 50-dollar budget.

Let me start with the very beginning of the film, it starts with an echoing sentence "This is not my body". That sentence is the basis of the film. In a transition that feels like it is out of Movie Maker, the film transitions to focus on Alexa (Nomzamo Mbatha). Alexa, who is shown to be a member of the armed forces alongside her husband, is shown nursing him as he is in a coma.

It doesn't add up, however, as he was a drone pilot. She is then informed about the massive conspiracy behind her husband's state. He wasn't a drone pilot controlling drones but was instead working for Valmora whose tech allows "pilots" to jump into the minds of random people and control them. Alexa is roped into this conspiracy to do the same for Valmora when Adrian, the bad guy (the main characters call him that) gets the tech too. Valmora and crew can't trust anyone but Alexa so they send her threw the process of a matrix-like sequence where she lays in a bathtub full of ice while wearing a skintight suit.

Her mission? To assassin Adrian, avenge her husband, and save people from this tech in the wrong hands. Simply put, it is a mediocre film that lacks any real value. The story is so lackluster that it didn't have a single redeeming quality. Bruce Willis doesn't get much screen time and when he is on screen, he has zero presence. This film feels like it was made by an amateur filmmaker. It is so generic in every way possible that even though the concept could've been fun, it feels like a drawn-out mess.

I'd recommend you skip this film because it is not worth any of the 1 hour 30 odd minutes that it runs for.

Final Score – [2/10]
Reviewed by - Aayush Chaurasia
Follow @AayushC44 on Twitter
Publisher at Midgard Times