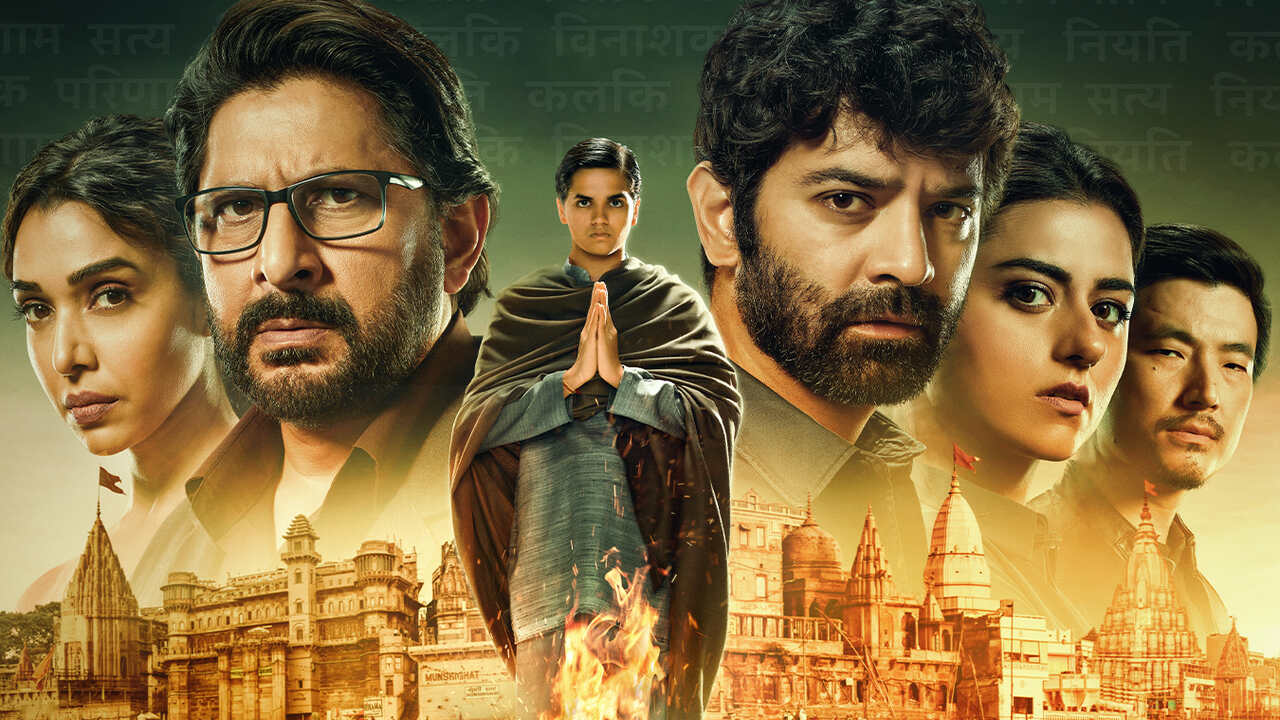 Asur Season 2 begins in Kaithi, Uttar Pradesh, 16 years ago where Shubh can be seen narrating a story from Mahabharata to three young men. Just as he finished narrating the story, he killed one man saying that he has fulfilled his purpose on Earth and now will attain salvation. Kesar Bhardwaj is still in Police Custody. CBI is seen requesting the judge to extend the custody and after some negotiation, they get seven days. The authorities were scared that if Kesar gets released then he'll manipulate the witnesses and the proofs against him.

Dhananjay Rajput or DJ (played by Arshad Warsi) is nowhere to be seen after multiple charges were pressed against him. He is shown residing in a monastery in Dharamshala wearing a monk's dress. A small boy comes to him and says him to let go of his past. In Central Forensic Science Laboratory, New Delhi, Nusrat can be seen constructing the face of Shubh using AI. She is working on how Shubh will look in his adult life. After Riya's death (Nikhil and Naina's child), Naina has been asking Nikhil for a divorce. Losing a child isn't easy for anyone and it took its toll on Nikhil as he has been consuming a month's pill within a week. Since the incident, he has been painted as a Government servant who sacrificed his child for the good of society but he hasn't been himself after that.

There's a new employee on the case, Ishani who has her doubts on Rasool regarding Lolark's death and we know that she isn't wrong. Rasool was involved and the same was revealed in the first season. It is time before Rasool's reality comes forward. Swati (the one involved in Riya's death) was successfully located by Naina.

In the second episode, we see Naina goes to pay DJ a visit in Dharamshala. They both together start working on the case. Their first target was Swati. DJ entered his new phase of life which was mostly about revenge. He killed Swati and framed it like Shubh would have done. Shubh showed his powers by killing three people at the same time and even broadcasted the incident live. CBI now has started looking into Shubh's past to know about his future.

In my opinion, Asur at this point is entangled in its plot. There are many things shown in a single episode. With a total of eight episodes, each one has a duration of an hour. It was disheartening to know that the makers have decided to drop episodes separately. If a thriller series drops all episodes in one go, it helps in maintaining the continuity. But, I think that Asur makers thought that dropping episodes separately will increase the hype. I must add that this won't be the case for Asur Season 2 as the story is already so boring. There is mystery, thrill, and crime but they are not able to intrigue the audience. Also, the mythological terms used by Shubh in this series are too complex to understand. He'll start by narrating a story from Mahabharata and ends up murdering someone.

I am certain that Asur Season 2 will not be able to create the same magic as Season 1 did. Many things made my belief certain like so many things happening in the same episode. At one point, it became difficult to grab onto those things. Whoever Shubh is, he is making everyone believe that he's a god when in reality he's nothing less than a terrorist. Another question, how is he able to gain so many followers with just the power of his voice? After watching the first two episodes, there will come fear in the mind of the audience about the ending of the series as the makers are trying to show so many things, and what if the truth revealed at the end doesn't do justice to it?

Final Score – [6/10]
Reviewed by - Riya Singh
Follow @_riyasinghhh_ on Twitter
Publisher at Midgard Times