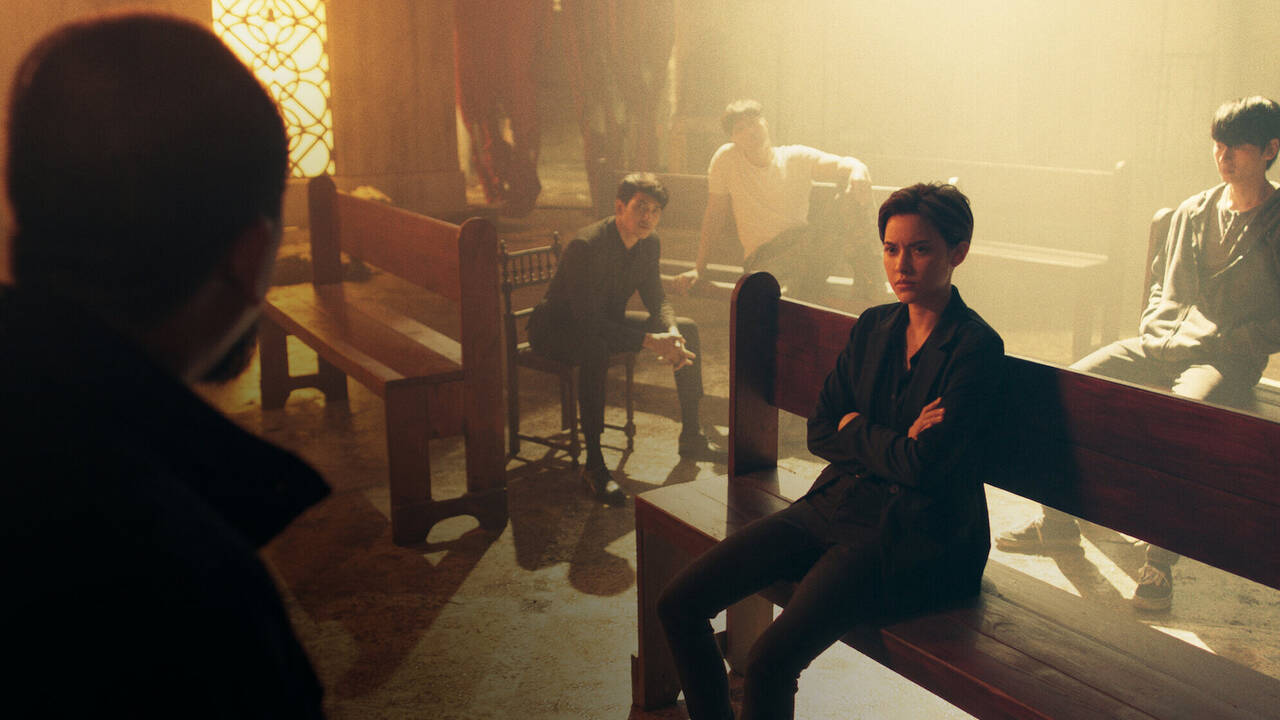 Bad Guys starts with a scene where the police officers are raiding a building that is known to be the hotspot for drug dealers and a famous criminal- The Rain Murderer. This criminal just comes out in the rain to attack his next victim and hence has been named so. A young captain is lost in the process and his father wants to avenge his death.

The father of Captain Chole appoints Captain Alice, Inspector Pitak, and three other prisoners to fulfill the task. Each episode has its title, which is about the main emotion that'll be covered or what the episode is going to be about, like 'Aggression' or 'Beginning'. Three hot heads: Yak, Race, and Sky are appointed for the job. Why these prisoners will be willing to work for the Police Force lies in the fact that their sentences will be reduced if they prove themselves to be helpful. Captain Alice acts as a control for this whole unit as she handles them when things go out of control.

Suspense has been created but that is of no use as the viewers will soon get bored. It is just a plain action series and nothing else. The character of Sky is very interesting and the whole second episode has been dedicated to him. He is an artist and a psychopath who doesn't remember how many women he has killed. Apart from that, Captain Alice also has good character development.

The story felt unreal as nowhere in the world does the help of prisoners (who themselves have been accused of numerous murders) is taken to catch one another. Reliability forms a major issue, and to solve that, the police officers in this series came up with the idea of a watch that they can remove as per their wish. The story won't keep the viewers guessing as they'll already know what is going to happen. If a different approach to revealing the plot would have been taken, it might have proven useful.

The second episode of Bad Guys will surely become the favorite episode of the audience. The title of the series has been kept as Bad Guys because it deals with the ones catching the others. In my opinion, this Thai series is an okayish watch. It is filled with action scenes and the only drawback of the series is the time duration. There are twelve episodes which are more than an hour long. It becomes tiresome to watch a series this long when the story has been made clear in the first episode. The only twist that comes is in the last episode. The rest of the series is quite plain. Being a crime-action thriller, it was far below the set standards. Talking about the action scenes, they could also have been better. Fans of this genre might prefer skipping this series.

Final Score – [6/10]
Reviewed by - Riya Singh
Follow @_riyasinghhh_ on Twitter