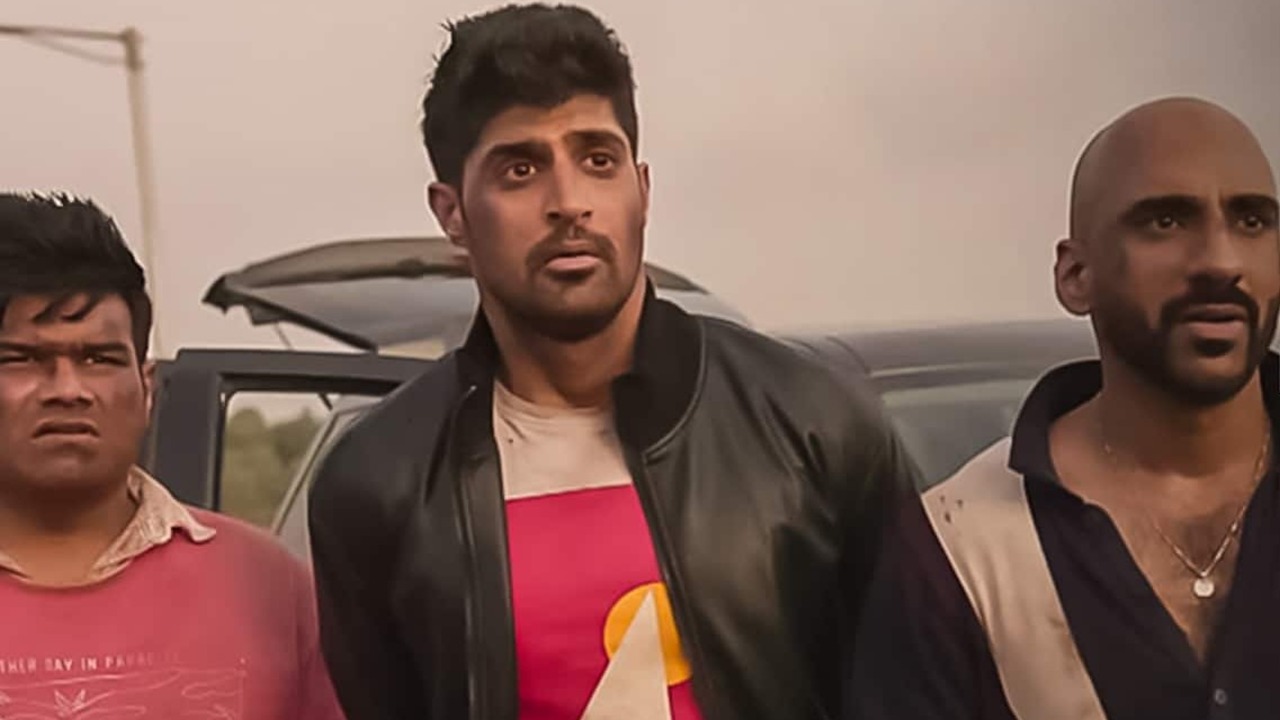 Bajao is about Cookie, Ved, and Dhaari. These three live in Delhi-NCR and are struggling professionally until one day Ved comes up with a brilliant idea of starting their own company. Now, this wasn't easy as launching singers from your production requires a lot of effort.

Bajao has opted to show its stories in two parts: past and present i.e., what happened four months ago and what is happening currently and this has worked in favor of the series. The idea of this business came four months ago and after an encounter with Dharam (a local goon), they convinced Babbar (his son, played by Raftaar) to launch a video with them. Things didn't go smoothly as one day the trio went out to party and created a huge mess.

The opening scene in which the conversation between Ved, Dhaari, and Cookie is shown is hilarious. Thinking that they were in heaven and then realizing that they were standing in front of Yamuna exactly represents how people after passing out don't remember where, when, and why they landed. Not only don't remember a thing about the previous night, but they also now don't have ₹20 crores and Babbar is missing as well.

Dharam gives them 48 hours to find his son Babbar while leaving the trio hanging by the JCB, which is well-shown and planned. Not only were these three idiots hanging by a rope attached to JCB, but just below them, Dharam dug up the ground so that even if they were released, they fell right into his trap.

What had started as an idea of setting up their own business, Ved, Cookie, and Dhaari have come far from it. They are in huge trouble and with the clock ticking, their life is also getting short. It will be interesting to see how this useless trio can escape this situation.

Dhaari played by Sahil Khattar is my bias in this trio and his Haryanavi accent made his dialogues fun. The man has done a great job and the amount of hard work he has put into this character is enormous. This is a very light series that'll make you laugh and wonder what chaos have these boys created.

With each passing episode, a thing or two about the night they passed out after having alcohol is revealed. In the third episode, we got to know that they got their vehicle filled with fuel worth ₹2,50,000. It is understandable why these boys don't remember a thing they did while they were drunk.

Mahira Sharma's character doesn't hold much significance till the third episode. She is Ved's lover and I like how she has played and handled her part. This is the first time I have seen her in a movie or series and I liked her performance. I feel that her character has a lot to do as she will get involved in this mess as well. Ved is head over heels in love with her, let's see how far will he go to win his lady.

The cast of Bajao includes Tanuj Virwani, Sahil Khattar, Sahil Vaid, Adinath Kothare, Mahira Sharma, Rajesh Sharma, and Nitish Pandey. They have all done a great job and now we have a series perfect for the weekend. The misery faced by the lead cast will make you laugh, and how they handle these things is hilarious. The best part of Bajao is their dialogue. The writers have done a great job with conversations and character development.

In my opinion, Bajao should be a part of your watchlist. As only three episodes have been released, much can not be said, but the series shows potential. Raftaar's character hasn't been fully explored yet and I am excited to see him in the role of Babbar.

Final Score – [8/10]
Reviewed by - Riya Singh
Follow @_riyasinghhh_ on Twitter
Publisher at Midgard Times