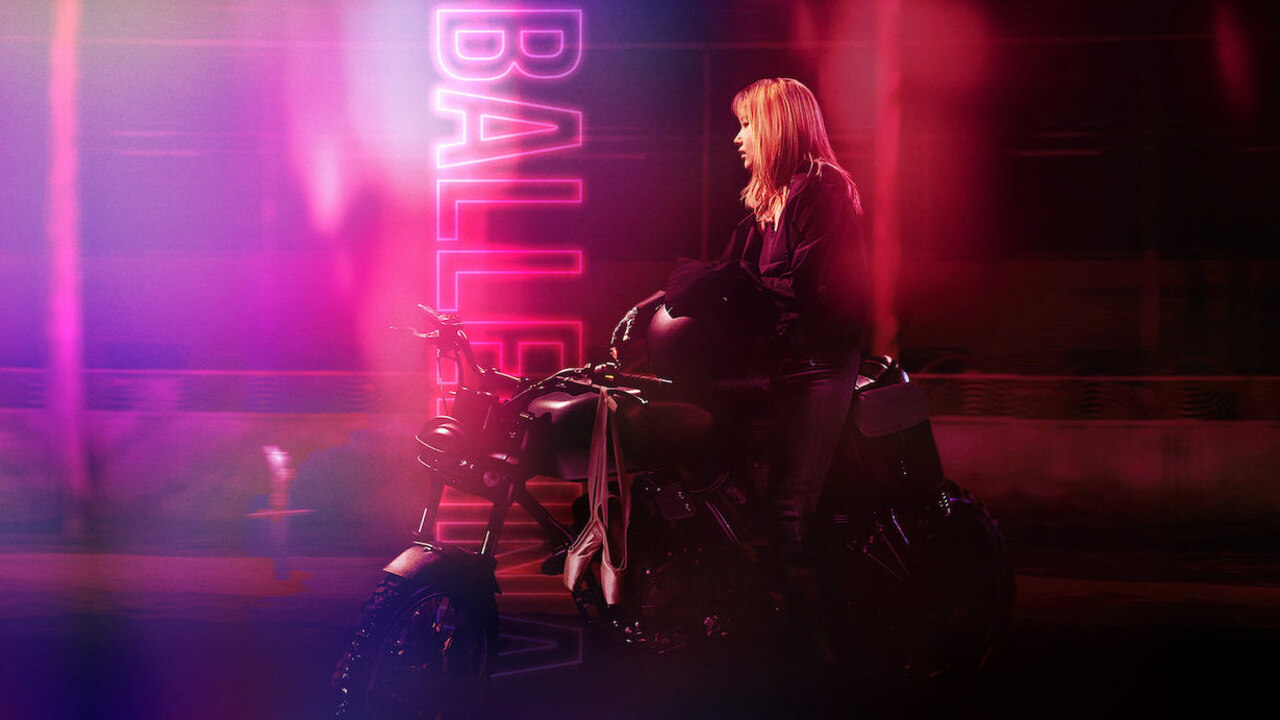 The very first thing you hear in Lee Chung-hyun's Ballerina is the sound of a video game. This is the film's way of informing you that what you are about to see is not so different from a video game. Ballerina is illuminated with bright, colorful neon lights. A bike's reflection is visible in the water, and a car beautifully gleams due to the lights coming from the surroundings. It all looks like modern video game graphics, which become breathtaking once you switch on the ray tracing. Ballerina is like a straightforward action game. You only need to fight some bad guys to complete the objective. That's your only mission. Ok-ju (Jeon Jong-seo) finds a note with the words, "Please get revenge for me." Later, a girl mentions she has a plan, and when asked what it is, she says they need to kill everybody.

What all this means is that after The Call (available on Netflix), director Chung-hyun has returned with very low ambitions. In that 2020 film, a phone call connected two women who lived in different timelines. Perhaps Chung-hyun's brain got tired after making such an ambitious film, and Ballerina might be his way of taking a vacation. He lets the light department and production designers do their thing to make the frames attractive and allows the editor to imbue energy into unremarkable fight scenes. What does Chung-hyun bring to the table? As a writer, he comes up with amusing situations like that opening scene where Ok-ju buys something in the middle of a robbery. He also gives us two old people as arms dealers who have a truck containing colorful balloons. Moreover, during an action sequence, a gun is literally brought to a knife fight, and a few minutes later, a chainsaw makes its appearance. This almost comically ridiculous scene has a comically ridiculous ending through a door that opens at just the right moment.

But for a movie that wants to be something like, say, John Wick, Ballerina is sorely lacking in mind-blowing fight scenes (you just have to wait for the Ballerina from the John Wick universe to satisfy your violent needs). The stunts are merely competently executed, but these portions should feel like magic or music when it's the only thing a movie can offer to the audience. If you want to watch a film about a woman beating up evil men and just want excellent choreography, then you can get a load of Mateusz Rakowicz's Mother's Day, also streaming on Netflix. There is absolutely no reason why you should click on the play button for this new Chung-hyun action-thriller.

Maybe you want to see Jong-seo, and while the actor is really talented, she is wasted in this movie. Who can blame her when she's merely required to be functional. Ok-ju, we are told, used to have a security job or something, but does it matter? Even her relationship with Min-hee (Park Yu-rim) exists so that this friend (or more than a friend?) can be killed, giving Ok-ju the motivation to use her deadly skills. The more the movie - through flashbacks - tries to make us believe that Ok-ju and Min-hee really cared for each other, the more unconvincing their bond feels. The flashbacks attempt to give Ballerina a beating heart and fail miserably.

Ok-ju has a single-minded will to take revenge for the death of her only friend. This simplicity gives rise to an amusing moment where the main boss - one who gives orders to everybody - receives a headshot in the middle of his speech. Ok-ju just wants one man, and his name is Choi (Kim Ji-hoon). Choi is very much into BDSM, and he drugs women before raping them and recording the sexual act. He wears a black mask while filming and assaulting his victims, and Ok-ju (temporarily) replaces that black mask with a white one made of bandages. The only strong image in Ballerina depicts someone using a flamethrower. The rest of the film is bland and uninteresting.

Final Score- [4/10]
Reviewed by - Vikas Yadav
Follow @vikasonorous on Twitter
Publisher at Midgard Times