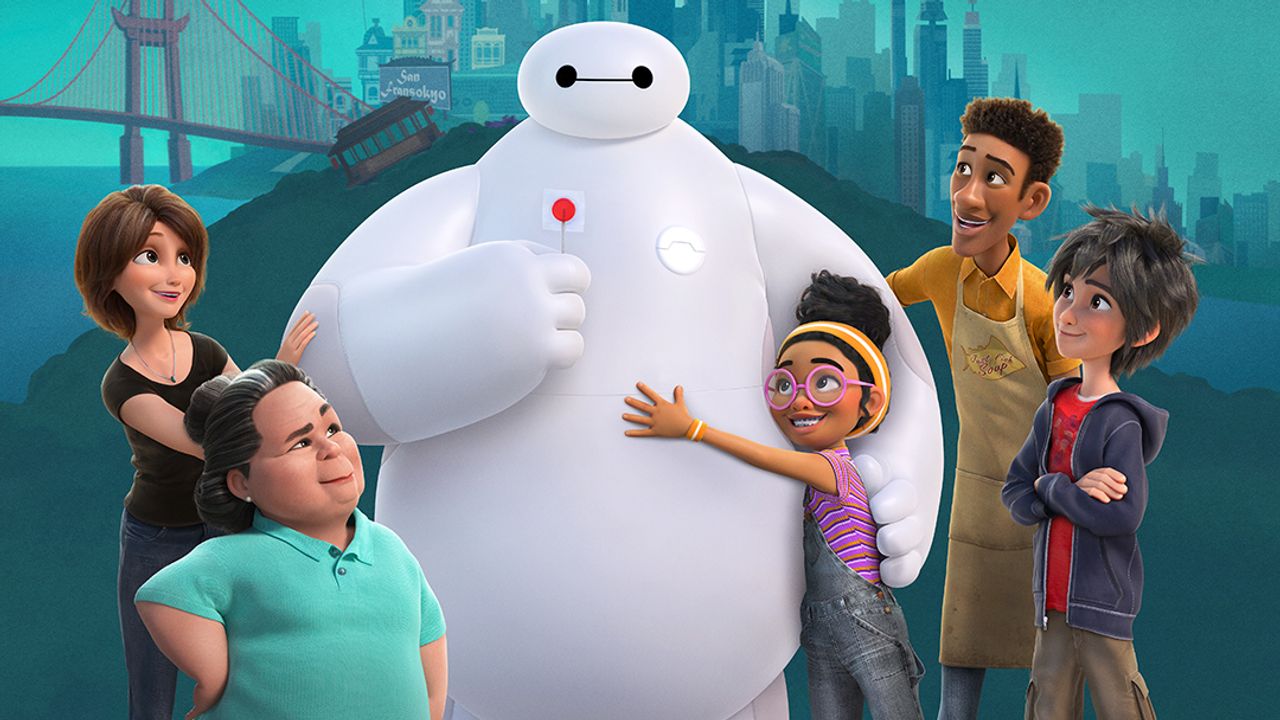 Set in San Fransokyo, the miniseries attempts to focus on Baymax's adventures outside the superhero team, The Big Hero 6. It also features Hiro and Aunt Cass, from the original film.

Baymax! (2022), does a job of imposing itself on the audience as it successfully manages to escape the movie's shadow and makes an instant impact. The show shines the brightest when it recreates the animated Disney's magic of balancing the components of wholesomeness and emotional affection coupled with ingenious life lessons. For the most part, it delivers on that idea.

The protagonist in Baymax is also a certainly interesting prospect. His innocent child-like features, and willingness to help are subtly integrated into his character traits as he continues to provide his service to those who seem to be in discomfort. He was always full of life, remaining intelligent and passively chaotic in his approach. More than anything, his ability to remain empathetic toward people's problems, while still providing care both emotionally and physically makes him more than just a robot and even a friend-like figure.

He encounters people of different demographic and diversity who need his help. Each one of Baymax's character interactions is both noticeable and necessary to the plot as they allow the side roles to make their presence felt without overstaying their welcome. It also enables Baymax to express himself more and help the audiences understand his thought process. Even as a robot, he does progress as a character, since he is constantly learning to adapt to people's needs.

The show doesn't shy away from including society's sensitive topics such as the 'fear and shame' regarding the first menstrual cycle, and even includes the representation of the LGBT community in some of the scenes. It is a bold move as it seeks to normalize the 'taboo' surrounding it with positive feelings.

The show is also well animated that has remained true to the adaption of the character designs of the original Big Hero 6.

It tries to keep things uncomplicated in the writing domain as it aims to present simple heart-warming mini-stories, backed by well-written characters. But it remains vulnerable to predictable storytelling. Some episodes do almost feel identical in course of action; however, it isn't a deal-breaker as all the other components hit the right notes.

Overall, Baymax! (2022), is an enjoyable watch. One doesn't need to be familiar with Big Hero 6 universe to enjoy it. The six-episode miniseries does justice to Baymax without remaining reliant on the more beloved characters of the franchise and is a good account of his short adventures.

Final Score – [7.5/10]
Reviewed by - Devyansh Anand
Follow @AnandDevy on Twitter