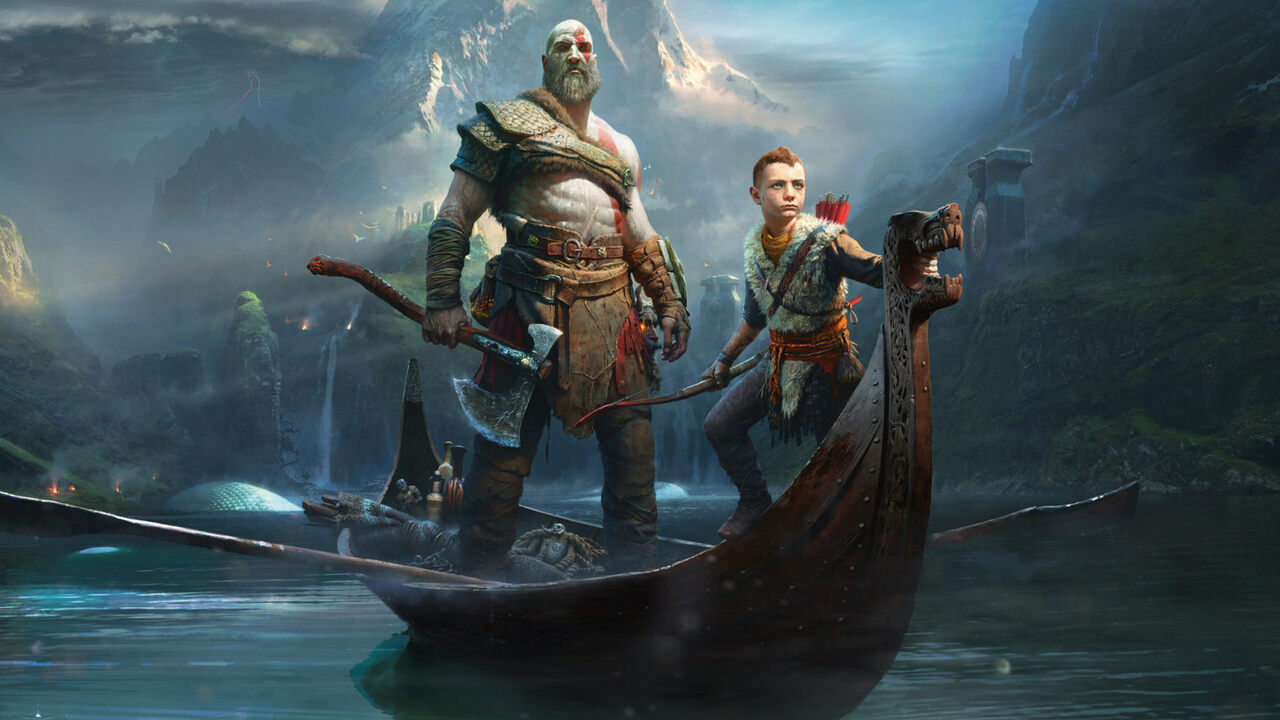 Gaming can have multiple advantages for students. For example, in some cases, computer games can be a great inspiration and motivation for writing. Indeed, many games are written as well-made movies. They have intriguing plots, well-developed characters, exciting dialogues, and more.

Yet, you don't just watch the games like movies. You dedicate hours of your life playing these games. They have a much more immersive and engaging nature that keeps you invested in the plot and characters. Hence, gaming can become a great writing teacher and mentor. For example, aspiring writers can learn from them when it comes to storytelling styles, character creation, and developing immersive worlds.

Let's see the best games to get inspiration and improve writing skills. Plus, these are also great games to play!

God of War

You can't finish this game unimpressed by its plot, depth, and character development. It has everything a player must enjoy. There is a delicate balance between plot dialogues and epic battles. Meanwhile, they keep a fine pace on progressing the main storyline. Players educate themselves on Norse and Greek mythology, watch over the delicate, forming relationships between a father and son, and navigate this complex and dangerous world of gods and mythical creatures.

This action-adventure game delves into themes of redemption, fatherhood, grief, and personal growth. Here, we step into the shoes of Kratos - the god of war who tries to escape his fate and finds a new home, only to lose it again after his wife's death. Now, he learns to be a single father and tries to build relationships with his young son.

During this time, they also endure a long and challenging journey. Such a setting creates an ideal environment to explore their character arcs, dwell in Kratos's past, and introduce secondary characters who can bring humor and relief into this emotional plot.

Overall, God of War's exceptional storytelling, combined with its immersive gameplay and stunning visuals, truly makes it a modern gaming masterpiece and a powerful source of writing inspiration.

Detroit: Become Human

In this game, players are directly responsible for the plot development. It is a narrative-driven game with three main plot lines. There, you play with three different characters - all androids who discovered free will. They no longer listen to humans and learn to adapt to the new independence while navigating the dangerous world of mankind.

This game explores a wide range of topics, from freedom and consequences to morality in the technological age and artificial intelligence and humanity. It's quite exciting to see how each step you make brings your characters closer or further from their desired worlds. The game surely provokes long discussions on what makes us humans, the ethics of creating human-like robots, the nature of artificial intelligence, and much more. These dilemmas can make a great topic for writing. In fact, you can already run research on such an exciting topic by WritePaperForMe.

Uncharted Series

Many people grew up with the Uncharted game series. These are some of the most fun, adventurous, and exciting series about treasure hunting led by one charismatic explorer - Nathan Drake. The games excel in cinematic storytelling, witty dialogue, and high-stakes action sequences.

It is also with noting the realistic approach to creating the main character. Nathan could have looked too arrogant or even unreal if not for his charisma and awkwardness. He is too relatable for players due to his occasional flat jokes, poor fighting skills, and realistic response to danger. Overall, writers can learn from Uncharted about dynamic narratives, engaging dialogue, and thrilling plot twists. These are the three pillars of any adventure writing.

The Witcher 3: Wild Hunt

Any gamer and even non-gamer know about The Witcher. This game has made a revolution in the industry. The Witcher developers managed to create an incredibly rich and immersive world filled with unique creatures, relatable and interesting characters, captivating plots, and a challenged moral sense that players get to explore and test.

This game is long and complex, with many storylines to explore, focusing on the past and present. It also has an impressive character development strategy, amazing world-building techniques, and a progressive narrative. Everything about this game speaks of high-quality writing.

The Last of Us

This post-apocalyptic action-adventure game needs no introduction. It is one of the best games released to the market so far. And the key aspect of its fantastic success is, of course, the writing. Indeed, this game's focus on characters and plot has made it a true masterpiece. Here, players explore the themes of loss, sacrifice, grief, love, trust, and more.

It is not all positive and fun to follow. Yet, due to progressive narrative and rapid character development, you don't feel burdened by their circumstances. In fact, the game's strength lies in the depth of its main characters, Joel and Ellie, who are masterfully crafted with complex emotions and personal growth throughout the narrative.

The Last of Us did exceptional work exploring humanity's capacity for both good and evil. It combines tender moments of character relationships with harsh reality and the dark side of humanity. That's what makes it so authentic and true. Overall, the game's unpredictable twists and moral dilemmas are worth investigating for inspiration and writing lessons.