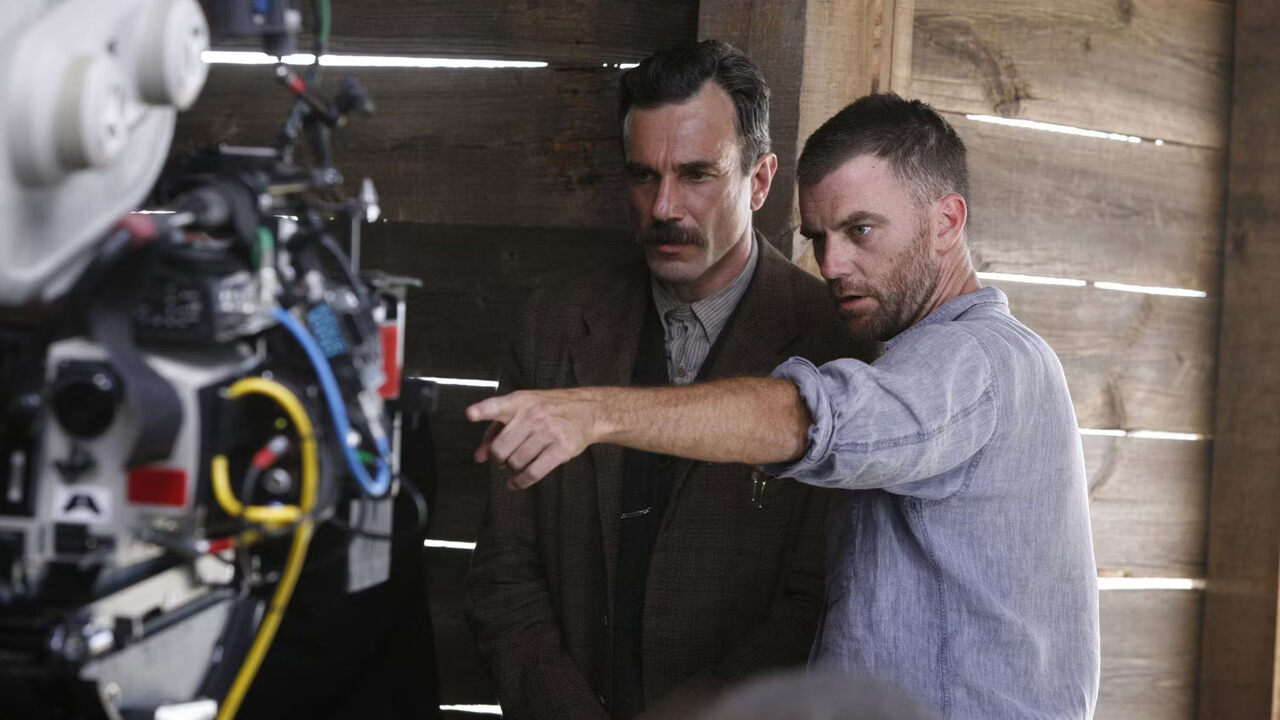 Paul Thomas Anderson is perhaps one of the most influential Hollywood filmmakers. Almost all of his films have managed to reach critical acclaim. His films often feature a star-studded cast, with the likes of Tom Cruise, Mark Wahlberg, Joaquin Phoenix, Bradley Cooper, Daniel Day-Lewis, and more having been featured in his works.

Thomas Anderson's films are known for their dramatic characters that are forced to take a good look inside. While his early films focus on theatricality and intensity, where several characters come together in an unprecedented feat of fate, the films in the later part of his career retain more intellectual clarity, as characters are forced to introspect after things slowly, but surely, reach a breaking point.

P.T. Anderson made films early on in his career where characters end up walking into settings that are already about to approach breaking point, and unbeknownst to them, chaos suddenly starts to unfold. However, films like There Will Be Blood or Phantom Thread are different in that regard, as the central character essentially becomes a vessel for disruption by themselves, having a radical effect on an otherwise calm setting.


Who is Paul Thomas Anderson?

Paul Thomas Anderson is a renowned American film director, producer, and screenwriter. Born on June 26, 1970, in Studio City, California, Anderson is known for his distinctive style of filmmaking, which often features complex, multi-layered narratives and explores themes such as loneliness, family dysfunction, and the search for identity.

Some of his most notable films include "Boogie Nights" (1997), "Magnolia" (1999), "There Will Be Blood" (2007), "The Master" (2012), and "Phantom Thread" (2017). Anderson has received numerous awards and nominations throughout his career, including eight Academy Award nominations. He is regarded as one of the most important and influential filmmakers of his generation.


Top 7 films by the American auteur


7. Hard Eight (1996)

Paul Thomas Anderson's debut film, Hard Eight, proves to be one of his unique films. Nobody in the world could imagine a drama full of suspense and character development, both at the same time, to unfold within the confines of a casino.

We are introduced to the character of Sydney, played by Philip Baker Hall, who seems like a common man just killing time at a casino before heading toward his next destination. However, it quickly becomes apparent that Sydney is not as simple as he appears to be. He is a master at gambling, and we learn about it as he starts getting the attention of more characters in the film.

Hard Eight also functions as a cautionary tale into the world of gambling and casino. Gambling is not as simple as it used to be, since it is unlikely to ever find a place that adheres to the safekeeping of the player's money and promises a fair experience.

Online gambling has radically changed that since players can not only make use of their money but any cryptocurrencies they have. Bitcoin pokies games are becoming more and more popular every single day, and it would be safe to say that if you try your hand at online Bitcoin pokies games, you might not end up in a situation as dire as Sydney and Jimmy do at the end of Hard Eight.


6. Punch-Drunk Love (2002)

Adam Sandler was known characteristically as a striking comedy actor prior to his appearance in Punch-Drunk Love. However, with the Paul Thomas Anderson film, Sandler proved for the first time that there are dimensions to his acting that were never seen before. The actor actually thought he would be making a mess out of the film after watching the painful cinematic orchestral symphony that is Magnolia.

Sandler plays the role of Barry Egan, a man who leads an otherwise normal life. He is a sweet man, has several sisters, and he is falling in love. However, when his newfound love is threatened by the circumstances, a switch is flicked on inside Egan's head. He becomes vicious, which is emphasized further by the iconic line from Sandler in the film, where he says to the mattress man in a spine-chilling tone: "I have a love in my life. It makes me stronger than anything you can imagine."


5. Boogie Nights (1997)

Just another year after delivering a high-tension drama with Hard Eight, P.T. Anderson brings back John C. Reilly and Philip Seymour Hoffman in Boogie Nights. It features yet another star-studded cast of talented actors, such as Mark Wahlberg, Burt Reynolds, Don Cheadle, Julianne Moore, and Heather Graham.

While Hollywood is an industry where fame and popularity are a game of chances and constant effort, Porn is a different game altogether. Dreams of money and fame are nauseatingly embedded in the characters' heads as they become part of the transitional era of adult movies. In the 1970s adult film industry, Wahlberg's character Dirk Diggler goes out to become a star, though instead of just more oversaturation of experience as is seen with Hollywood stars, he ends up forging a strong bond with those involved in the game with him.
The film also addresses the radical change within the adult film industry as home videos and drugs also became a part of the culture in the 1980s.


4. Licorice Pizza (2021)

Perhaps not the best P.T. Anderson film, as the top three stops are bound to be secured by his most critically acclaimed films. However, Licorice Pizza takes the fourth spot due to an uncharacteristic change of tone which is usually seen in the auteur's other films.

The filmmaker gives homage to his decades-long partnership with Phillip Seymour Hoffman. With the actor passing away to the dismay of millions, Anderson introduces his son Cooper, who plays the role of a teenager hell-bent on impressing and getting a woman who is almost 10 years his senior, played by Alana Heim. Bradley Cooper is also featured in the film, and Licorice Pizza turns out to be in line with films more in the league of American Graffiti and Dazed and Confused than anything we have seen coming from the filmmaker.


3. Phantom Thread (2018)

Daniel Day-Lewis has proven himself to be one of the finest actors who have ever graced the big screen with their presence. Coming almost 5 years after his award-winning depiction of former U.S. Abraham Lincoln, Day-Lewis returns to star in Phantom Thread, which continued his collaboration with Paul Thomas Anderson after There Will Be Blood.

While the actor is yet again another self-destructive protagonist, this time, he has an anchor with Vicky Krieps' Alma Elson. It is in their struggle for love to blossom at the backdrop of Lewis Reynolds Woodcock's need for perfection and control and Elson's need for him to let go of all the pain that he holds in his head. It is a cerebral and emotional film about passion, Anderson holds nothing back in making it unfold in the most intense and moving of ways.


2. Magnolia (1999)

Paul Thomas Anderson brings a monster of a cast with the ensemble of Tom Cruise, Jeremy Blackman, Tom Cruise, Melinda Dillon, Philip Baker Hall, Philip Seymour Hoffman, Ricky Jay, William H. Macy, Alfred Molina, Julianne Moore, Michael Murphy, John C. Reilly, Jason Robards. It is also a film that features Jason Robards in the final role of his long and illustrious career.

The film takes us through multiple settings unfolding all at the same time. With an interview, a game show, a police investigation into a murder, and the inevitable passing of a man taking place all at the same time, we get to witness one of the most crucial studies into human nature, fate, denial, and trauma. At the brink of a new millennium, Magnolia stands out as P.T. Anderson's most definitive film.


1. There Will Be Blood (2007)

Daniel Day-Lewis and Paul Dano were not in anyone's minds before There Will Be Blood. Lewis' Daniel Plainview plays an oil capitalist in the making, who does everything in his power to woo the communities he is working in with his charm and false representations of himself.

It is a film completely dedicated to pitting the power of Commerce face-to-face with Christianity. In doing so, the film highlights the hypocrisy and selfish nature that is held by both in their own right. Instead of a convergent approach, the film is cerebral and shows us a kind of zero-sum game against the backdrop of which neither Dano nor Lewis cares about anyone that mind be collateral damage.

There Will Be Blood also features one of the most spine-chilling endings ever to a film. There is no surprise when "There Will Be Blood" takes the center stage.