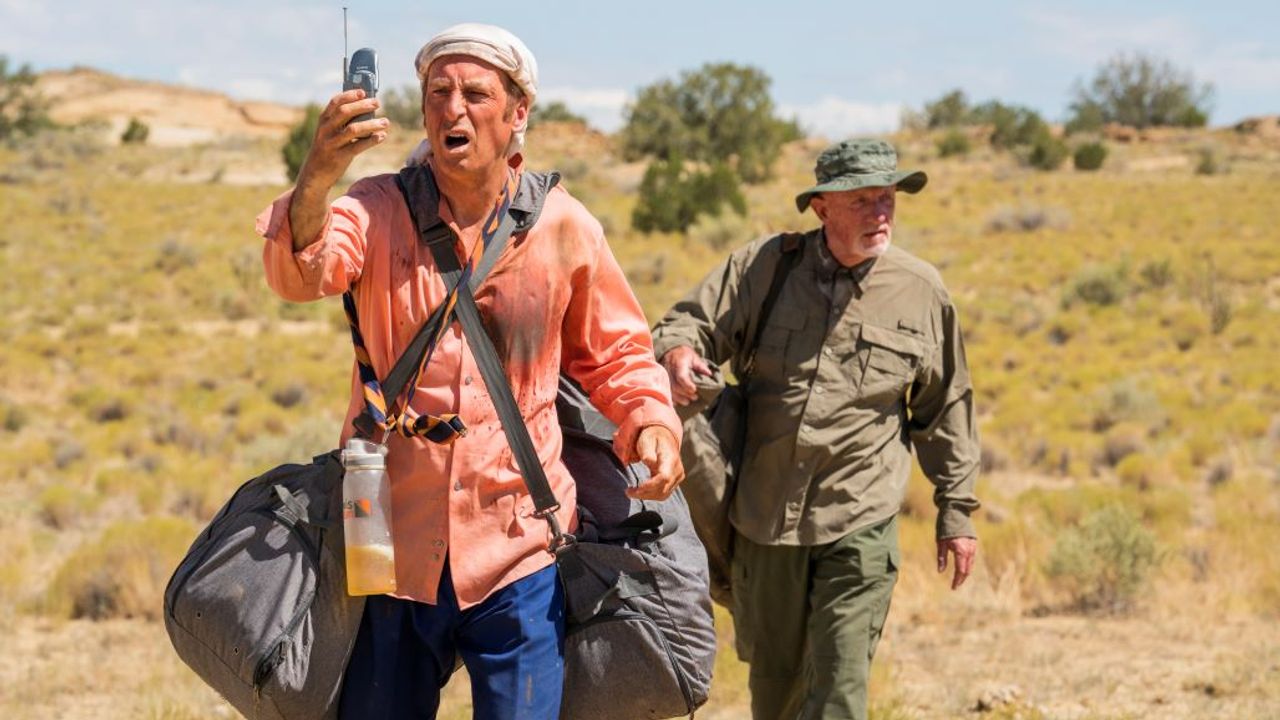 Breaking Bad spin-off and currently one of the most popular series, 'Better Call Saul' has officially wrapped up filming on sixth and the final season in Albuquerque, New Mexico, this Wednesday (Feb 9). Howling Blue, the craft service behind the show confirmed the wrap. 'Better Call Saul' Season 6 will officially release on April 18, 2022, on AMC.

Season 6 which began filming in March 2021 went through multiple hiccups because of the pandemic and heart-related issues to Bob Odenkirk, who collapsed on the set during filming. The 13-episode final season will also serve as the final chapter of the Breaking Bad franchise. Currently, there are no other spin-offs set in this universe in development at AMC.

The first teaser for the show has been already revealed, which shows the return of the most murderous Salamanca cousins from Mexico - Daniel Moncada as Leonel Salamanca and Luis Moncada as Marco Salamanca.

Season 6 is set to explore more into the events that happened after Breaking Bad. The previous seasons have also shown a glimpse of Saul Goodman's life after the events of Breaking Bad, but this season along with exploring how Saul Goodman became goto lawyer for money laundering and Drug lords, will also show what happened after the death of Walter White and where is Kim Wexler. Fans are also expecting cameos from Bryan Cranston and Aaron Paul.

In Season 5, Jimmy's law practice as Saul Goodman drags him into Albuquerque's drug trade, and when Howard offers him a position at HHM, he is confused. Kim juggles her Mesa Verde and pro bono job with her love for Jimmy, and she finds herself using conman-style tactics. Gus is forced to cease construction on his meth lab due to Lalo's presence in Albuquerque. Nacho and Mike are used as pawns in the feud between the Salamancas and Gus. When Lalo is jailed for murder, he asks Jimmy to represent him and secure bail, which nearly results in Jimmy's death. Lalo realizes Nacho has betrayed him after a failed assassination attempt on his life by Gus's hired assassins.

Better Call Saul follows the transformation of James "Jimmy" McGill, a former con artist who is trying to become a respectable lawyer, into the personality of the flamboyant criminal lawyer Saul Goodman.

Season 6 will also see the return of Rhea Seehorn as Kim Wexler, Patrick Fabian as Howard Hamlin, Michael Mando as Nacho Varga, Giancarlo Esposito as Gus Fring, Tony Dalton as Lalo Salamanca, and Jonathan Banks as Mike Ehrmantraut. Creator Peter Gould has directed the series finale (episode 13).

'Better Call Saul' Season 6 will also release on Netflix this year.