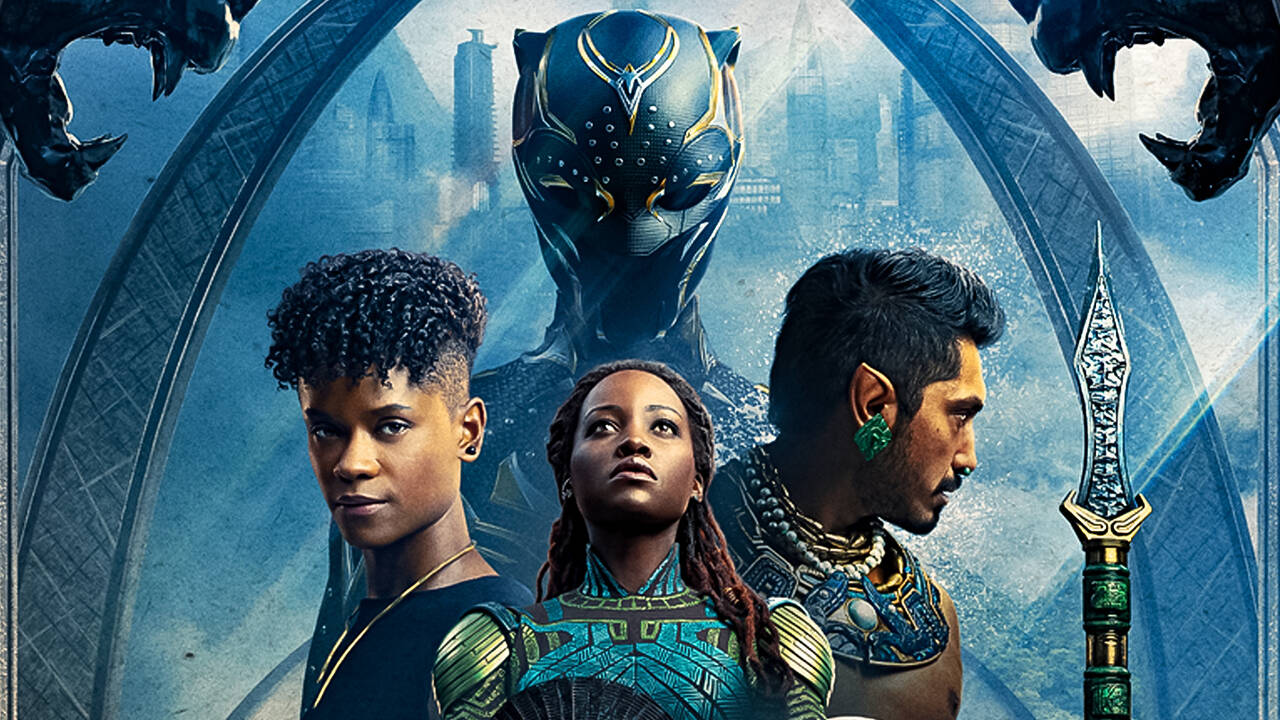 The very first thing Black Panther: Wakanda Forever does is that it pays tribute to Black Panther, i.e., Chadwick Boseman. The Marvel logo only consists of T'Challa's images, and in the end, a text is dedicated to Boseman. The movie opens with Shuri (Letitia Wright) trying her best to save T'Challa from a mysterious illness. Alas, her efforts go in vain, resulting in the demise of the King of Wakanda. Naturally, Black Panther: Wakanda Forever is permeated with a mournful texture. Everyone in my screening was silent for the first few minutes of the movie as if we all had come to a funeral, not a film.

When we lose someone close to us, we feel as if the world around us has stopped moving. But people don't stop living their life for the sake of our grief. The show must go on. And it does go on in Black Panther: Wakanda Forever. Director Ryan Coogler occasionally allows the characters to mourn and express their feelings. However, he also has to expand the Marvel Cinematic Universe (MCU), so new threads are introduced into the story.

At first, it all might seem a bit jolting. Every scene where the characters lament for T'Challa is immediately followed by a scene that aligns the movie to its superhero objective/future setups. When Shuri and her mother, Ramonda (Angela Bassett), talk about T'Challa and the latter throws her funeral clothes in the fire, they are interrupted by Namor (Tenoch Huerta Mejía), the king of Talokan. He throws the story in a certain direction by giving them a mission. Consequently, the effect of both sorrow and spectacle declines significantly. But then, what else can you expect from a Marvel template? As long as directors are confined within a specific boundary, their leaps will always clash with limits.

Yet, Coogler juggles between both worlds with a finesse that's mostly missing in other directors who make Marvel movies. He fully commits to a scene and brings out its spirit on the screen. You sense an ache in the emotional scenes and excitement in the action scenes. What prevents your eyes from growing misty and your heart from racing rapidly is that it's all packaged in a template that asks the film to juggle between various moods (comedy, sadness, thrill) and cover a lot of ground for future installments.

Fire and water are recurrent in the film. Water, especially, is found in abundance as Namor and his people live under it. This makes water a source of life. However, it also acts as a deadly device when Wakanda is flooded, and a major character dies. During a flashback, fire destroys a building, and towards the end, fire helps in defeating someone present at the time when that building was burning. In a way, the past catches up with the present. This notion can be found in other places in Black Panther: Wakanda Forever. For instance, the events of this film are influenced by T'Challa's decision to reveal vibranium to the world.

The movie introduces a new character named Riri Williams (Dominique Thorne), a 19-year-old tech genius. She mostly helps Wakanda in fighting against a new threat. In one of the scenes, she asks if she could call her mother, but we don't see that conversation. Riri is basically another setup for future films, albeit an interesting one. Look, Black Panther: Wakanda Forever is not perfect, but there is so much to like here that the flaws don't greatly spoil your viewing experience.

Final Score- [7/10]
Reviewed by - Vikas Yadav
Follow @vikasonorous on Twitter
Publisher at Midgard Times