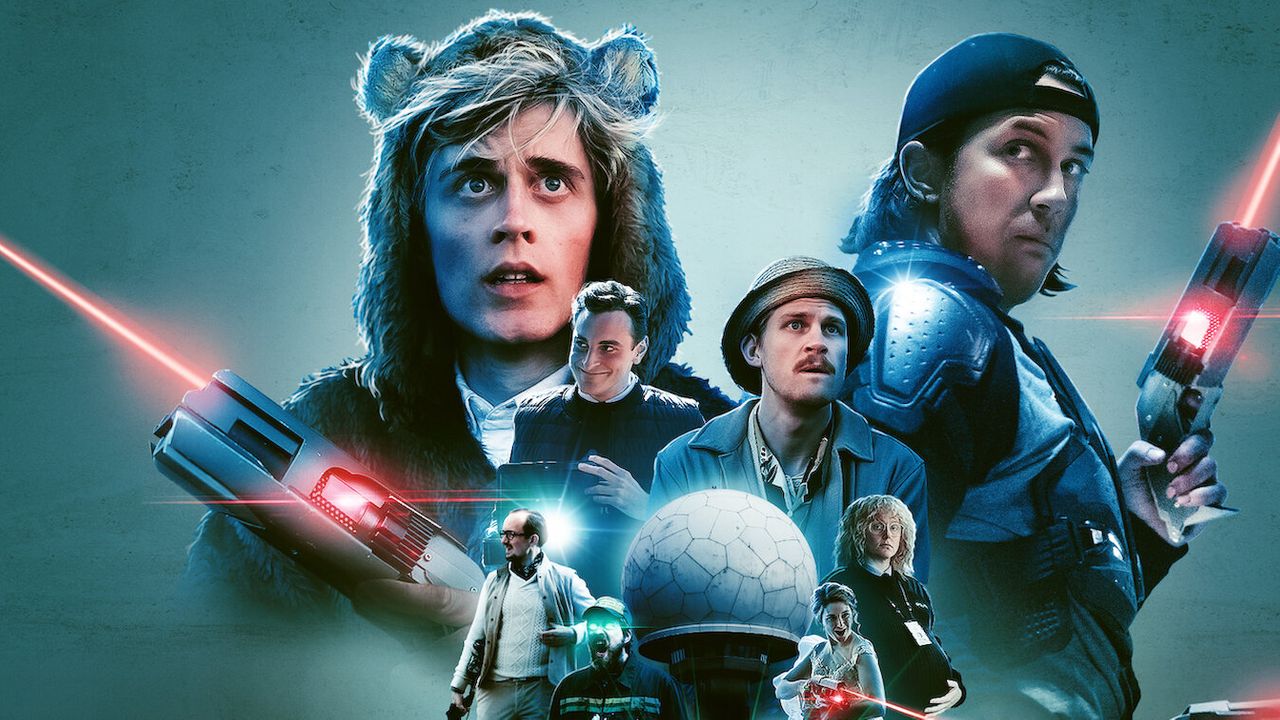 'Blasted' begins with some scientific lines, and I thought that this is going to be a sci-fi thriller. Things like Hessdalen being a completely normal Norwegian Mountain Valley and then not being normal when inexplicable lights were seen in the sky. Scientists from all over the world have sought out this valley, but the lights are still a mystery. These things build up a good mystery in the minds of the audience. This sci-fi comedy is inspired by the real-life UFO phenomenon in Hessdalen, Norway.

Stine Lyongo operates at the Hessdalen Observatory. She was near the caves shooting for a blog with a female until they find a secret passage (which was later revealed to be a spaceship). That's when her life and those of the people living in the town change. It's as if the whole town has turned into monsters. No one is normal. Those with green shiny eyes don't even need to communicate with each other. They telepath to send their messages.

The pregnant female officer is also a good addition to the cast of the film. She was nine months pregnant, and her water broke right at that moment when human-turned aliens were knocking at her door. We see a boys group celebrating Seb's bachelor party. Seb himself wasn't out there to do the same. He just went there to impress an investor and get the job done. The lesson learned from this film is that never mix your personal and professional life. If you do so, you miss out on them both. And, just maybe, it might land you in similar trouble as shown in the movie.

In the starting, the expectations were set high with all those green lights and blasts. It is sad to say that the same could not be maintained throughout the film. Even the alien commander wasn't worth a watch as he was just a green horrible slimy creature. It's like a boys group planning a bachelor's party for their friend in a valley which is rumored to be the home of alien sightings. They discover that all this was not just a rumor but real.

In my opinion, the concept of the film was good, but it could have been executed in a better manner. The idea of making a film with an alien invasion plot and all those laser lights is fabulous. In the end, it turned out that the film was just fit to be viewed by children. If some more elements had been included, it could have been made fit for the adults as well. The actors have performed well. You can watch this film with your kids and family. There is not much of a drama or ulterior motive present in the film, making it a good watch for the children.

Final Score – [6/10]
Reviewed by - Riya Singh
Follow @_riyasinghhh_ on Twitter