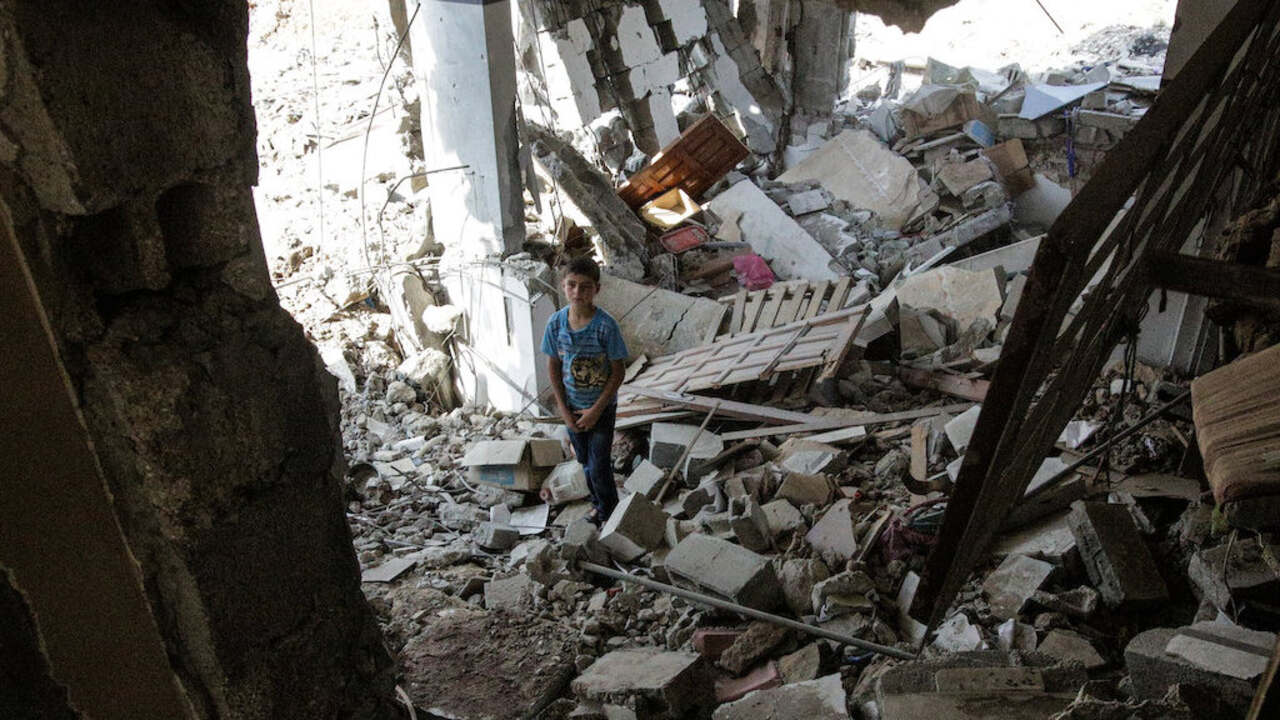 Everything may look fair in love and war, but ask the victims who have lost something without being part of it, and it won't seem fair. The latest attack by Hamas on Israel has led to another conflict between Israel and Palestine with the main focus again on the Gaza strip. 2014 Gaza War was just called a military operation (Operation Protective Edge) after Hamas fighters kidnapped and murdered three Israeli teenagers, even though it resulted in a big destruction of human resources and public property. This time the conflict is much larger as Israel has officially declared war over Palestine and Hamas after Hamas attacked Israel and killed over 300 people including women and children. The conflict between the two groups is 75 years old and has taken countless lives till now.

What comes in between these wars are the innocent children who have not picked any side on their own and don't know the history that is ruining their childhood and making their future dark or extinct. The 2014 documentary 'Born in Gaza' shows the plight of a few children who survived after the Gaza war, but their lives were under the ruins of a war they didn't intentionally become a part of.

In the 2014 Gaza War, around 506 children (out of 2400 total lives) lost their lives and 3598 got injured. Almost all of them were from the Gaza Strip which badly suffered in the fight between Hamas and Israel, although Israel doesn't care about the Palestinian civilians. In the 2023 conflict, the situation is likely to be way worse than in 2014 as this is going to be a full-scale war. We are afraid that when this war ends, there might not be any Palestinian children left in Palestine and Gaza. And by the time this war is over, there won't be any Palestine left if the war is fought solely between Israel and Palestine.

The Arabic-language Spanish documentary 'Born in Gaza' is a perfect film to watch to know the adverse effects and the real victims of the Israel-Palestine conflict where Israel is supported by almost every country in the West and Europe. The documentary shows us how hard it is to live in a city where people are scared of getting bombed at any moment. The children tell how they see war every one or two years and see people close to them die. The borders are closed, the sea is closed, the tunnels are closed, and there is no food or money, it's like a prison here. They depend on the money made by doing work like collecting rubbish, finding valuables from debris, and many other things.

The documentary tells us that 80% of Gaza's population is dependent on humanitarian aid, and the unemployment rate is around 45%. Many farmers from the country have left and many children not only need physical but mental help. The aerial shot in this documentary shows the real destruction and devastation caused by the bombings. The land seems that it will take forever to recover.

'Born in Gaza' is one of the best documentaries to watch in these troubling times to understand the plight of innocent children caught between the barbarism of Hamas and Israel on each other. I hope this war gets over as any kind of war brings only death and destruction before it brings false pride and glory.