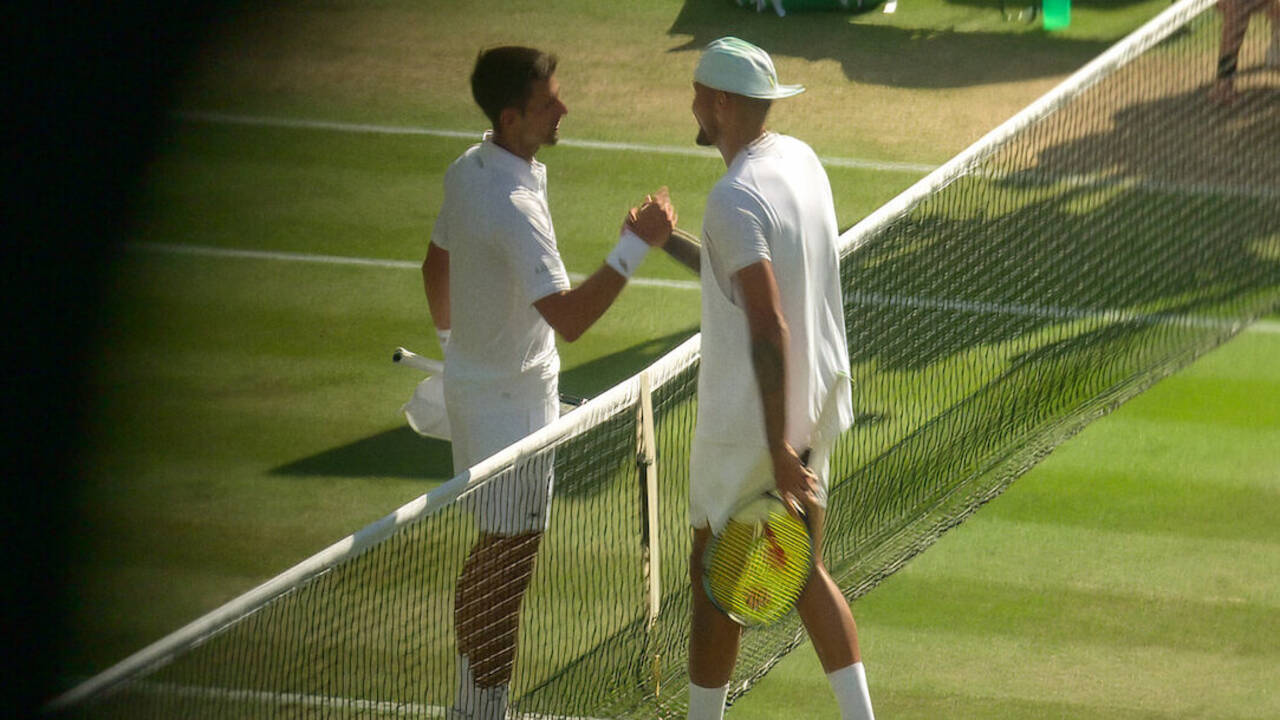 Break Point serves as a guide to what happens in the lives of the greatest tennis players in the world. Through this series, the fans can understand what are the pressure and emotional status of their favorite players before, during, and after the matches. It is not that every professional tennis player has the same journey. For example, we can see Nick Kyrgios who is very aggressive in this game which is supposed to be a gentleman's game. When I look at him getting sad about the hate comments he receives, I think it is very unfair. Yes, he curses in the court, and shows aggression, but who doesn't? It is just his way of provoking the opponents and for the same, he was heavily fined. For me, his winning the game seemed more important rather than the tactics he used because one way or the other it is the winning that matters. Stefanos Tsitsipas lost the game against Nick because the latter's tactics worked.

Female tennis players have also been given due importance. Arya Sabalenka's story and journey also touch the heart of the audience. This documentary being made as a collaboration between the Women's Tennis Association, Netflix, and the Association of Tennis Professionals means a lot to the fans of the game. While watching matches, whether it be tennis or cricket, everyone wonders what the players might be going through. Break Point enters at this point and breaks down everything they feel.

Initially, we get to hear a lot of praise about Winbledom being the most prestigious event in tennis and how everyone inspires to win it. My favorite line is "You can have all the talent in the world, but if you don't work hard then it's nothing". Also, there's another one "You're a late bloomer.. at least I'm a bloomer". By looking at the players saying all this, the audience will be able to relate to their icons and feel motivated.

The series is filled with many great matches at prestigious grand slams like Wimbledon. However, I feel like the normal audience might not find it interesting. Only those who are into tennis will like Break Point. The best thing about this series is how it shows the struggles of upcoming tennis champions. It is conventional to show those who are already on the top. I liked how it focussed more on the younger generation of players. The tennis fan inside me still wanted to see Nadal or Novak Djokovic or Serena Williams, but it was good watching these youngsters too.

At some point, it was inspiring to see 24-year-old players having such high goals. Every time someone did something wise, my instinct was to note it down. Sports teaches you a lot of things, and that wisdom isn't easy to gain. There are two types of players- aggressive and calm ones. It is up to you who you become and the goal should be just one i.e., to become the best you can. It is winning that ultimately matters no matter what your way of achieving it is. There are a total of five episodes in Part 2 of Break Point with a duration of 45 to 50 minutes each. It is a treat for the fans of tennis and if you are one then watch it.

Final Score – [7.5/10]
Reviewed by - Riya Singh
Follow @_riyasinghhh_ on Twitter
Publisher at Midgard Times