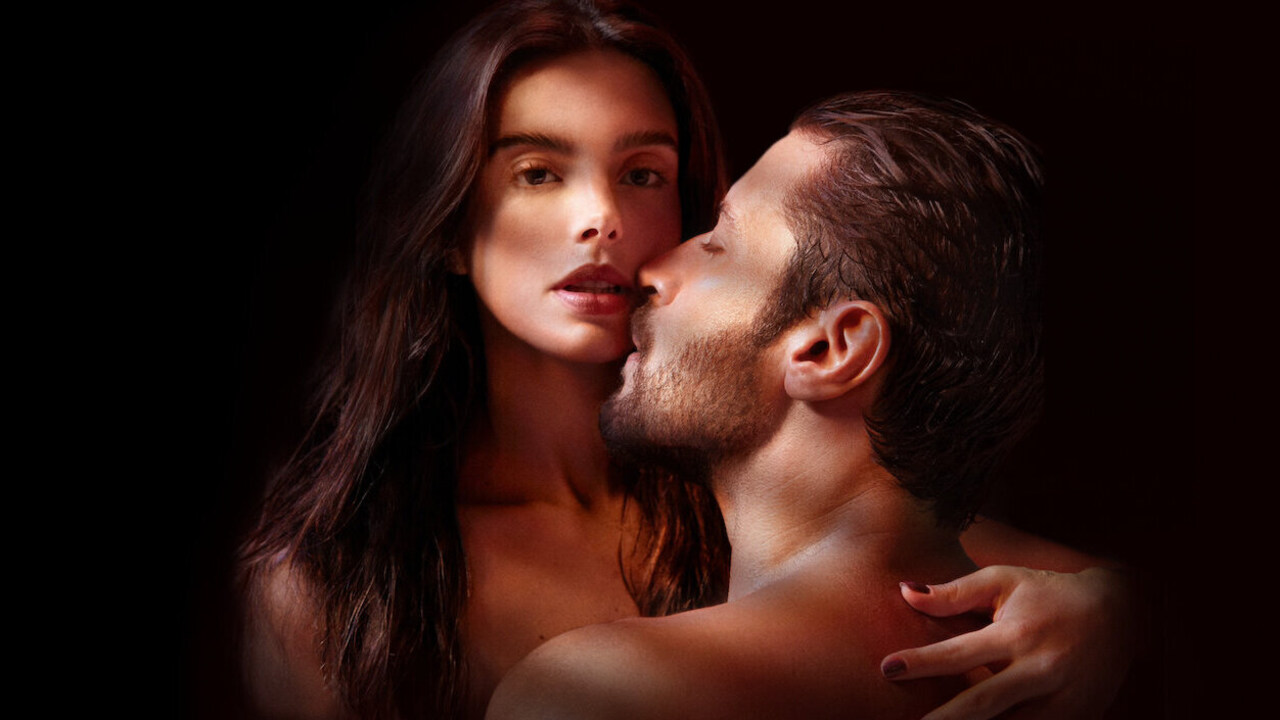 When I think about the plot of Burning Betrayal, it seems like an excerpt from a smut novel is taken and extended into a movie. Marco is a morally grey character and he would do anything for Babi.

The female character, Babi was in a relationship with Caio for five years. They were getting married, and on the day she had her bachelorette, Babi received a surprise parcel. I couldn't think in my wildest dreams that it would contain the pictures of Caio cheating on her. The man was a red flag from the beginning.

In the scenes in which Babi and Caio are getting intimate, it is evident from them that Caio isn't as invested as Babi was. Also, she was way beyond his level. When you look at her and then Caio, the audience will understand that the couple had no future. Babi was more on the intelligent and hot type while Caio seemed like a dumb man.

After the revelation at her bachelorette, Babi ended things with Caio and went on her separate paths only to realize that the man she loved had put her in greater danger. On the day of the court hearing, we get introduced to Marco, the judge. Is it even legal for a judge to be this good-looking?

The burning and itching in Babi and Marco's eyes in their first meet hinted towards a raw and addictive romance. I soon knew that she was going to be with him. Babi went on a trip with motor biker and Marco was also a part of the group.

What started as a meaningless fuck soon turned into a serious relationship. Marco is a mysterious personality who is hiding a lot of things. Although he seems to be invested in Babi, his past is kept under cover.

From the beginning of the series, a lot of sex scenes have been included. I liked the part where Babi had a dream about the two of them being together before meeting Marco. The chemistry between the actors playing Babi and Marco is electrical. The way he looks at her and treats her makes you want to find a man like him.

However, as an audience, shouldn't we be provided with a good plot apart from the leads getting intimate? As a critic searching for the plot, my conclusion is that it is a lighter version of 365 Days.

I think that the film is good only in terms of good sex. The story is just 25 minutes and the rest is about intense chemistry and sex. Burning Betrayal mostly wastes its time by showing too many intimate scenes when something substantial could also have been added. Talking about the acting part, I think that the cast did their job well.

Giovanna Lancellotti in the role of Babi was irresistible. There were very less moments when you could keep your eyes off her. Leandro Lima in the role of Marco is a sex god and was everything that Babi lacked in her life.

In all, it is a good film if you're looking for something spicy, but those looking for substance and plot might skip this one.

Final Score – [6.5/10]
Reviewed by - Riya Singh
Follow @_riyasinghhh_ on Twitter
Publisher at Midgard Times