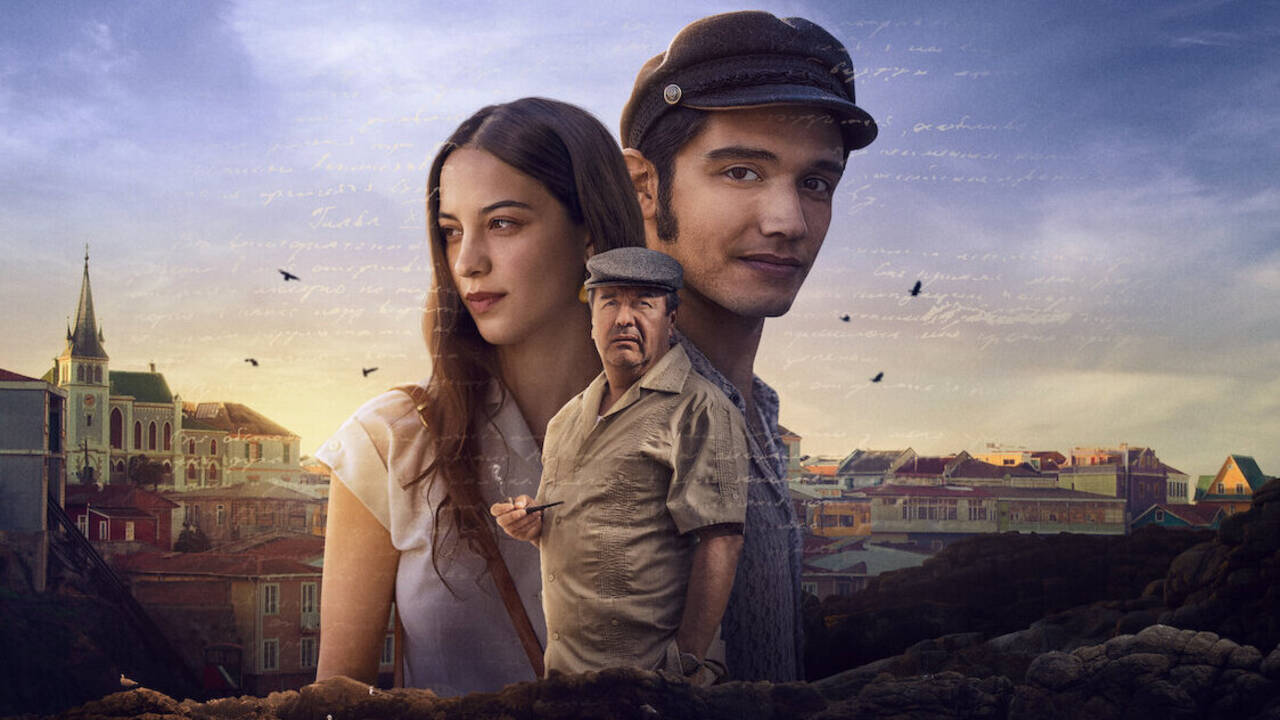 Burning Patience is a film in Spanish released on Netflix recently. The movie is adapted from Antonio Skármeta's book called Burning Patience. The book is very popular and so are its various other adaptations, and this one too does not fail to entertain us. The film has a run time of one hour and thirty minutes.

The movie tells the story of two budding lovers, Mario and Beatriz. Their connection is quite different from the ones we have in our current world. They exchange their love through poetry. Mario worked as a fisherman initially and one day decides to change his profession since he didn't resonate with what he did. Mario starts working as a mailman and meets Pablo Neruda, the poet through his job. They form a good friendship that helps Mario understand how much he likes poetry. Through this poetry, Mario and Beatriz develop their love even though they might have disapproval from their parental figures.

The film is set in 1969, and from the setting to the character's dressing, and hairstyles, everything reminds us of a classic love story witnessed by the famous poet himself. The first half of the film is exceptionally good. Most of the scenes are filled with metaphors and poetic structures. The film also has undoubtedly shown some stunning visuals of Isla Negra.

Even though the film has got mostly everything under control, it does lack in places where the characters bond with each other. Neruda's and Mario's friendship is very special, but it seems too rushed. But this flaw doesn't bring much difference to the film. It has splendidly done a great job of bringing the poetic expressions of Neruda to the screen.

The film shows characters of a book-style romance in several areas; therefore, it has a chance of not interesting a large audience. Even though the elements and the overall story of the film are extremely decent the style in which it is presented might not interest some majority. But still, this film is worth a try since it has a unique way of expressing emotions. The poetic expressions stand out the most therefore someone who enjoys and loves poetry should be able to enjoy this movie to the fullest.

Romance is the main genre and the film has stayed completely engulfed in this genre. The journey of Mario and Beatriz in exchanging unconditional love through poetry with Pablo Neruda guiding Mario is something that the audience will truly enjoy if this movie is given a chance!

Final Score – [8.5/10]
Reviewed by - Poornima Balsu
Follow @BalsuPoornima on Twitter
Publisher at Midgard Times