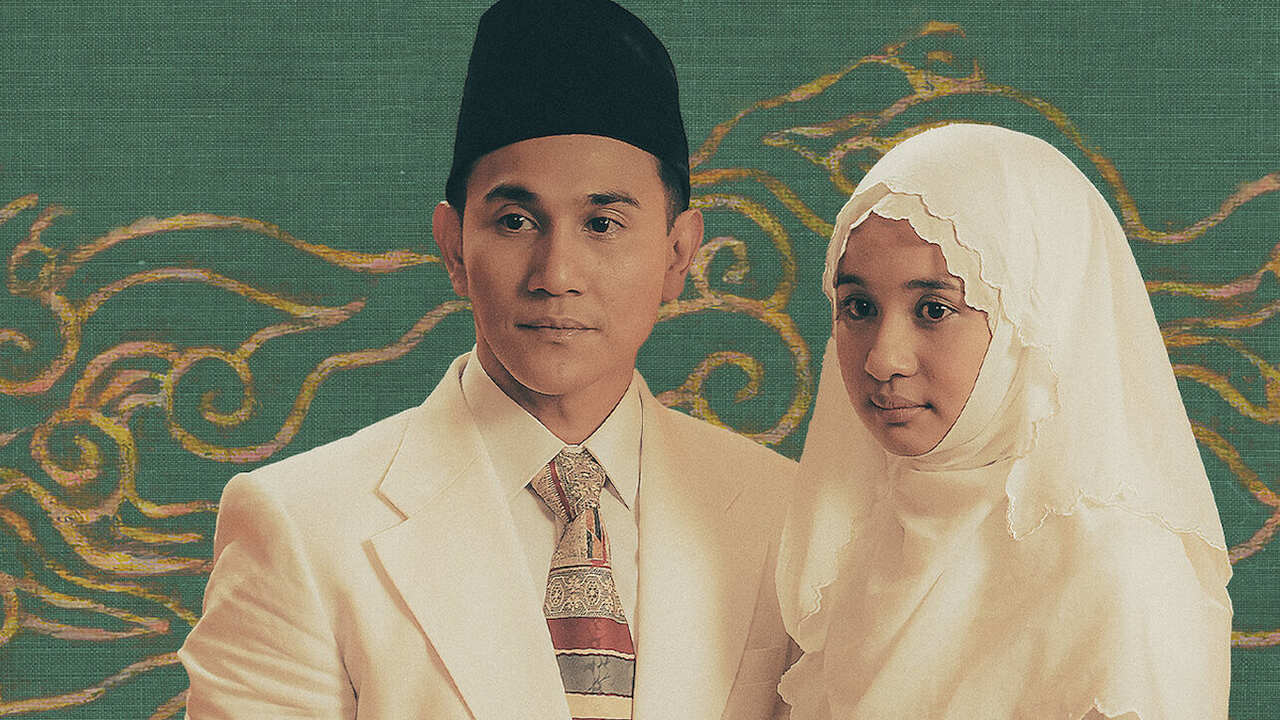 Buya Hamka Vol. 1 is one of those biopics that's blinded by the greatness of its protagonist. It sees the leading character as a godlike figure who is detached from the pleasures of life. The movie is so enamored of Buya Hamka (Vino G. Bastian) that it licks his feet and looks up to him. As a result, this renowned Muslim scholar looks boring. Instead of presenting him as a human being, the movie shows us an other-worldly leader who seems to have never committed any sin. He appears so unrelatable that I was surprised to see people getting influenced by him. The movie displays his readers being moved by his writing, but his words never affect the audience. We notice a few headlines, and Buya's wife, Raham (Laudya Cynthia Bella), observes a woman weeping while reading an article. These moments come across as footnotes and don't really lend credibility to Buya's strong writing skills. He types with a fierce facial expression, but the movie never (or very rarely) lets his words do the talking.

Buya Hamka Vol. 1 is too simplistic. Buya's struggles are made superficial, as the movie merely touches on his experiences rather than imbuing them with dramatic energy. Some police officers pick up "inciting materials" from Buya's office, yet we don't feel he was ever ruffling any feathers around him. He mentions that his land is burning, and his people are dying. The film, however, offers us brief shots to simply support his statement instead of letting the audience participate in his pain and passion. Buya doesn't bend in front of a Japanese ruler and delivers a bland speech to Nakashima (Ferry Salim), after which the governor begins to admire him. It's just one of the many scenes that desperately attempt to establish Buya as a man of significance.

What about Buya's family? When he is labeled as a "Japanese bootlicker," how do they cope with the hostility? Again, the movie gives us trifling moments that merely suggest what the family is going through instead of charging their struggles with emotional intensity. The difficulties are so fleeting that only one stone is thrown inside Buya's house to disturb his wife.

Buya is so good and righteous in the film that he becomes irritating and uninteresting. He refuses to take in a second wife. When Buya is offered money for his services, he politely declines (a few minutes later, he gives his books and accepts the coins thanks to a reminder that he has a family). Buya has four kids, yet there isn't any trace of sexual desire within him. Ask him how about reproduction, and he will probably utter some spiritual hogwash like god creates children with magic or something. All the actors deliver a vanilla performance, and the background score aggressively forces us to cry. The movie insists that you behold Buya and compliment his zeal for independence. However, you just wait for the end credits to give you freedom from this unimaginative exercise in hero worship.

Director Fajar Bustomi takes a cursory glance at his characters, which is why they look flat and insignificant. He swiftly moves through the plot and, judging by the teaser at the end of Vol. 1, excessively depends on the upcoming volumes in this series to do most of the heavy lifting. But Buya Hamka Vol. 1 doesn't leave you excited about future films. He has made a 1 hour and 46 minutes long trailer, and it's thoroughly dull.

Final Score- [3/10]
Reviewed by - Vikas Yadav
Follow @vikasonorous on Twitter
Publisher at Midgard Times