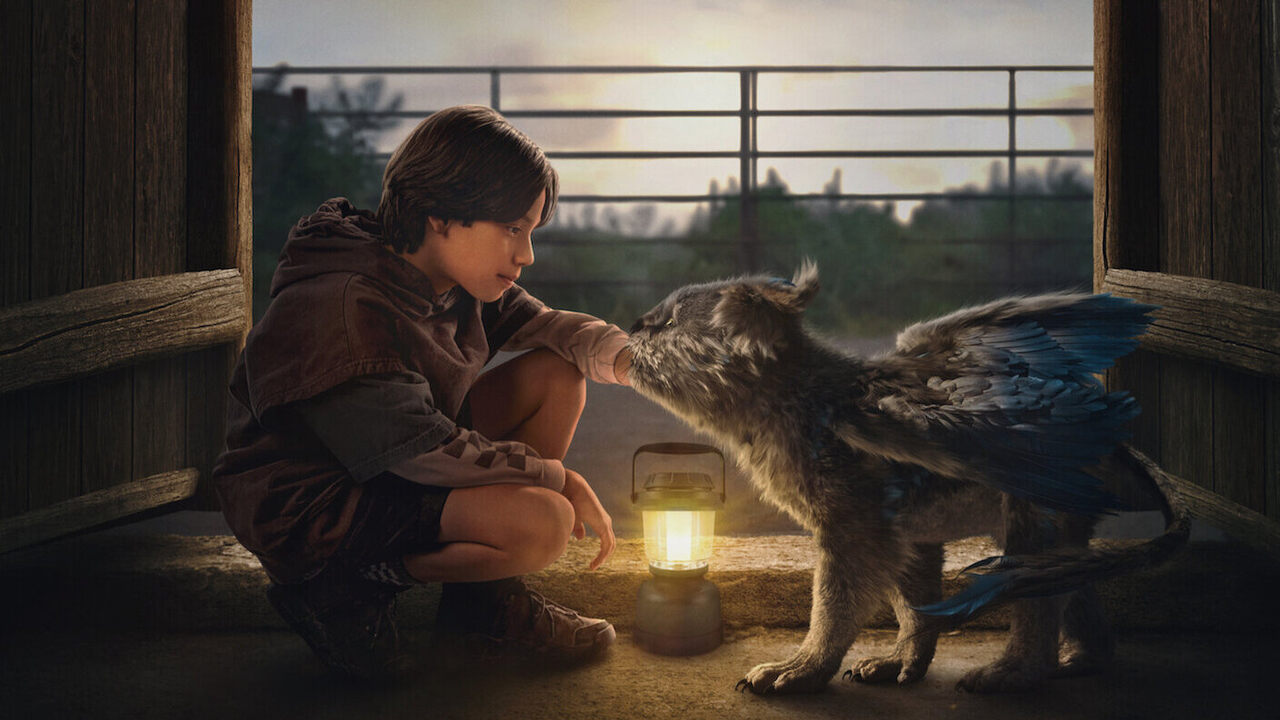 Chupa is a Netflix film directed by Jonás Cuarón and starring Demián Bichir, Evan Whitten, and Christian Slater. It revolves around Alex who while visiting his family in Mexico comes across a mythical creature known as El Chupacabras. He befriends the creature and names it Chupa. Meanwhile, a US government agency is trying to find this very creature because of its rumored magical healing abilities.

Will Alex and the gang be able to keep Chupa from harm? Or will Christian Slater's character (he plays the agent) get his hand on the legendary creature? Watch Chupa to find out.

This is a very family-friendly film. So much so that it somehow manages to make El Chupacabras, one of the most terrifying legends/mythical creatures from Mexican culture into a cute fluffy pet. It is a very Mexican film, however, it doesn't feel authentic Mexican but instead comes off as a shiny emulated Mexican, like the stereotypes are all ever present, from mentioning Tacos to Luchadors. It isn't in bad taste but just doesn't feel as natural for some reason. Like in the Pixar film Coco (2017), there's this really beautiful charm that felt authentic. This film lacks that despite a lot of effort.

I think a major reason why this film doesn't work is the main lead, Alex. Alex played by Evan Whitten didn't really feel like a great protagonist, mostly because the acting was subpar which made it difficult to relate with the character or even care about him. In the initial sequence of the film, Alex is shown being bullied for his Mexican heritage, after which when he goes home he wants his mom to make him "normal" food instead of the authentic Mexican food that he brought to school. For anyone who is brown in a foreign setting, this is something we all have experienced. Yet because Alex's acting is cardboard, the scene doesn't make you feel much of anything. His relationship with his father, abuelo (grandfather), cousins as well as Chupa could've all been very decently portrayed if it wasn't for the cardboard acting.

The film isn't really very well made either to be honest with a lot of rough edges, but I think it deserves a pass because of how harmless it is. It meets its objectives really well, as, it is a cute family-friendly film that reminds you of a simpler time in filmmaking. With vibes that would remind you of 'E.T' by Spielberg. Other than Alex, the characters are well-acted and are quite fun on screen. Their interactions with Alex are what kept the film afloat for me.

I especially liked Alex Abuelo's character. Played by Demián Bichir. He is such a wholesome grandpa. Despite going through memory loss and being a little exaggerated and cartoonish in his Luchador pride. He is still a fun character that will probably be beloved by the younger ones in the audience.

This is overall a cute harmless film that you can enjoy with your family. It has some very cute moments, but it isn't something to write home about. If you have a little time to kill and also want to innocently introduce your young one to the mythical creature of Mexico, El Chupacabras. This film might be right up your alley.

Final Score – [6/10]
Reviewed by - Aayush Chaurasia
Follow @AayushC44 on Twitter
Publisher at Midgard Times