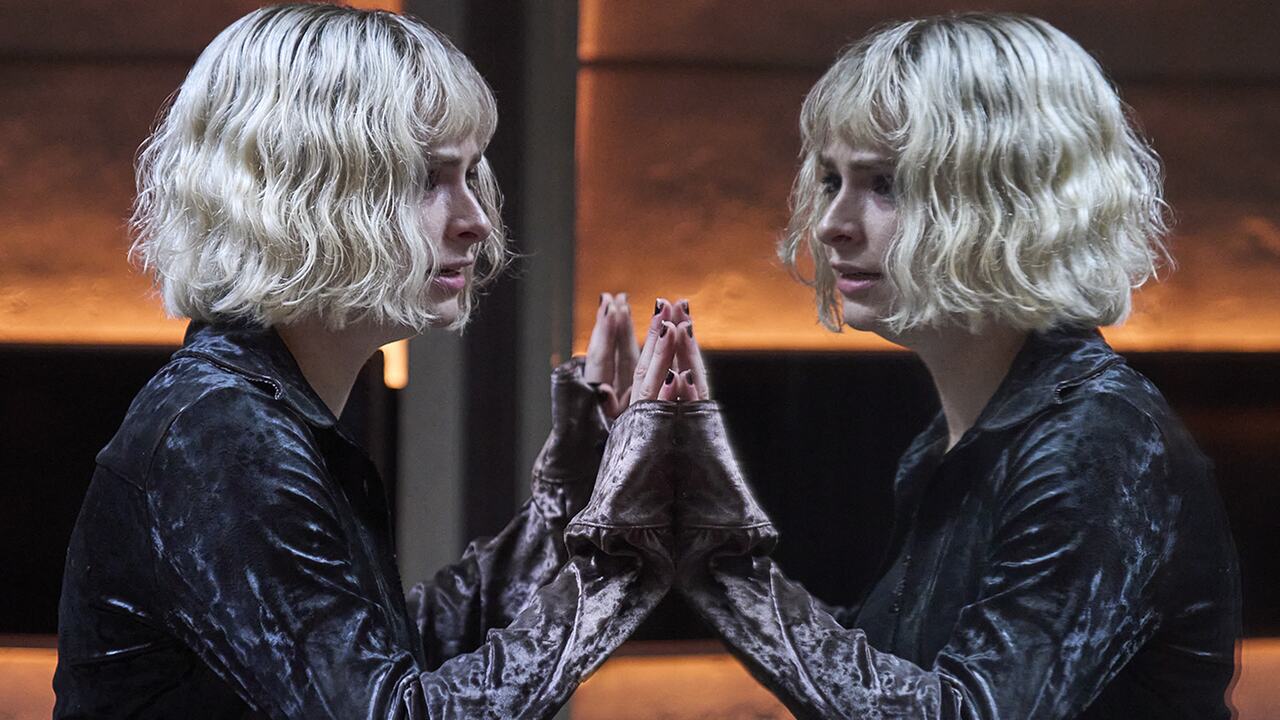 There comes a moment during the opening credits of Citadel where the multiple images of Nadia (Priyanka Chopra Jonas) and Mason (Richard Madden) come together and kiss each other before they take out their gun and point it in different directions. It all looks like a well-choreographed dance, and I am still waiting for an action sequence as graceful as this moment. Citadel continues to offer only competently shot fight scenes that leave you wanting more. Why can't a big-budget show like this come bearing imaginative and exhilarating hand-to-hand combats? What's the use of throwing all that money on something this expensive if you want to be content with being just watchable?

That's precisely how you can describe the fourth episode of Citadel - Just watchable. Titled "Tell Her Everything," the episode opens with yet another serviceable action scene set inside the Manticore Black Site. Just look at Chopra Jonas, though. She looks incredible in kick-ass mode. She is undoubtedly the most beautiful thing on the screen, which is why you can't blame Mason when he gets distracted by her gorgeous body and loses his train of thought after referring to her as someone with multiple masks. Remove Chopra Jonas, and Citadel will not only lose its beauty but also our interest. Because nothing is interesting here in terms of plot. You have seen this story many times before. In an interview, when Chopra Jonas was asked what makes Citadel different from other spy productions, she said that the show is not only about stunts, but it also invests you in its characters. Thank god that interview took place before the release of this series because, till now, whatever we have been served is as generic as they come.

In front of Chopra Jonas, Madden's performance looks feeble. To be fair, he is better in this episode, especially during that scene where he lies to someone and hides his real intentions. But observe him kicking a chair in anger and compare it with Nadia's controlled yet forceful bad temper. The former appears rehearsed, while the latter is executed with assurance. Actually, even now, if Chopra Jonas - with ruffled hair and smoky eyes - would tell me that Citadel invests you in its characters, I would swallow her words and won't question her as long as she is there in my presence. Here is an actor who grabs your eyeballs by simply existing in the frame. No one else can steal the spotlight from her.

In the fourth episode, Nadia and Mason rescue a former colleague in that Manticore Black Site, and when they come across him, we cut to an extended flashback. A Citadel agent is assigned a mission to fetch a key which can...it doesn't matter. That key is a McGuffin, and it's used to expand on the last episode's twist related to Anders (Roland Møller) and Abby (Ashleigh Cummings). The Citadel agent is given a speech by Mason, which could be titled "How To Be A Good Spy." But his helpful words are defeated by the laziness of the story. It's absurd that the spy is caught because someone observes her furtively. It would have been better if her cover had been blown due to a hidden camera or some other piece of technology. Why didn't the writers use their imagination and go wild?

Of course, this episode comes with its share of surprises. If Citadel had other interests besides shocking the audience, one of the twists could have landed with a dramatic force. But the series, I guess, will remain satisfied with dispensing cheap thrills. Let's see if these cheap thrills will keep the last two episodes from crashing.

Final Score- [6/10]