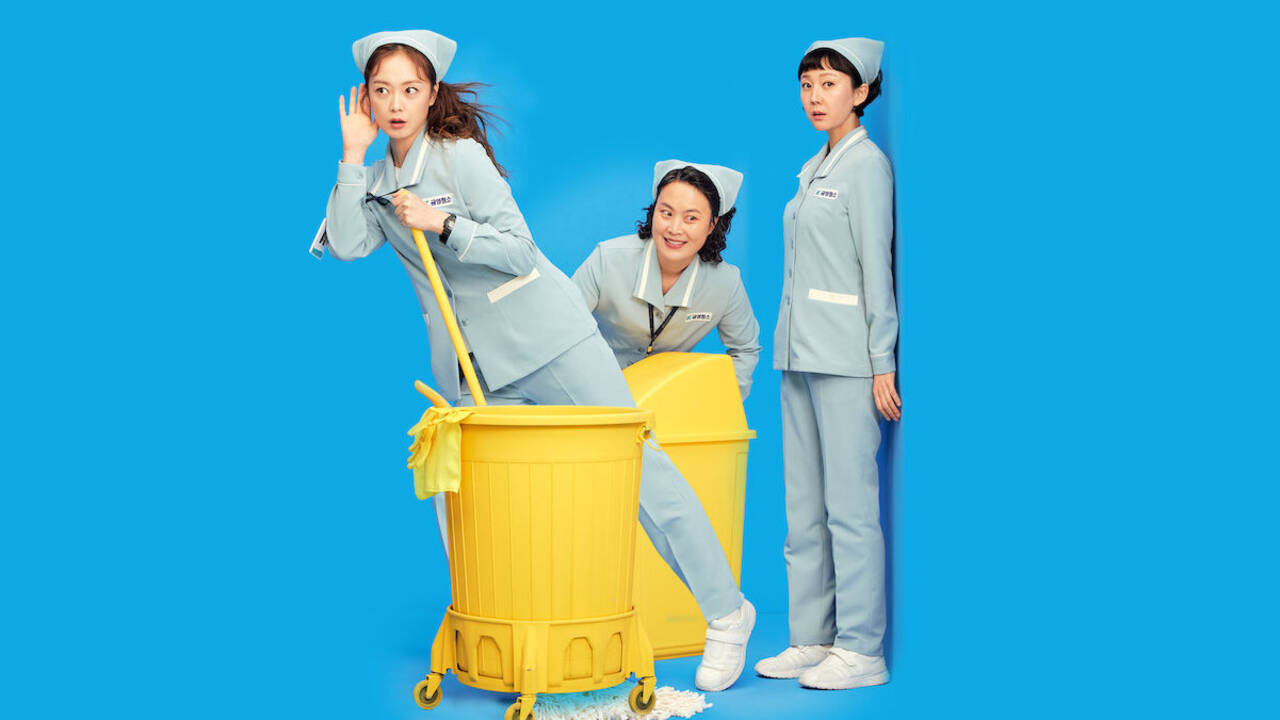 This south Korean drama was released this year on the network JTBC in South Korea and now has been made available to Netflix audiences. The drama is said to be the remake of the British series of the same name.

Cleaning Up tells us the tale of three women called Eo Yong Mi, Ahn In Kyung, and Maeng Soo Ja, who are cleaners by profession at a security company. While they try to make both ends meet, they stumble upon certain company truths related to the stock markets and decide to try their luck. The rest of the drama shows us whether this insider trading will help them to change their lives for good or the worst.

Sky castle's famous Yum Jung Ah plays the role of Eo Yong Mi. She is the main protagonist among the three of them. She is a divorced mother of two girls and does multiple jobs to maintain her family. The drama shows us slices of the three women's work life as well as their private life. The plotline of the drama is very much interesting to hold the attention of the audience till the very end. Most of the episodes leave us on the edge and make us even more curious about the characters as well as the story.

The k-drama has a total of sixteen episodes with each episode having a time duration of one hour to one hour and ten minutes. The episodes have a good pace and are very much enjoyable that way. As the characters learn about trading in each of the episodes, the audience who are watching the drama will also be able to understand trading as everything is explained in layman's language.

Cleaning up has its charms which have been brought by the characters. The comical element in the drama makes it even better although it carries a subject like trading. Although the storyline might be slightly predictable it doesn't leave out providing us with exciting elements. By the end of the drama, the audience will also be good at understanding the pros and the cons of trading. The character Yong Mi shows us the struggle of a single mother and provides us with the right emotions amidst all the chaos of the stock market.

For audiences who are interested to watch nerve-wracking shows, this show is a perfect one to proceed with. It gives you the right emotional scenes, as well as nail-biting scenes. Overall, this k-drama is a suitable one for enjoyable binge-watching. Watch this drama to witness the shenanigans of the three feisty and ambitious women.

Final Score – [8/10]
Reviewed by - Poornima Balsu
Follow @BalsuPoornima on Twitter
Publisher at Midgard Times