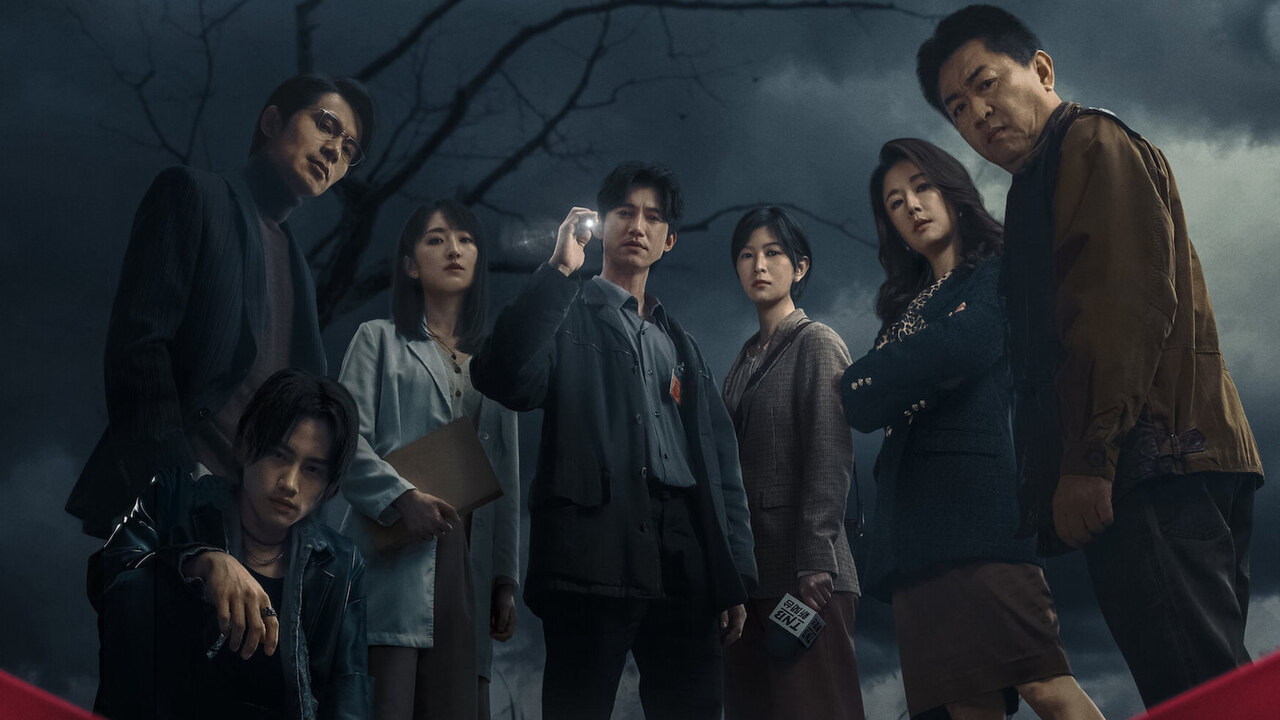 It's easy to see why someone would adapt Miyabe Miyuki's novel Mo Ho Han. At its core, it talks about the influence of media on our society and how its misuse can lead to chaos. Given that many news channels nowadays have become more sensational and less significant, one can label Miyuki's book as "relevant." But is that enough? Does relevance alone make for a solid series or novel? I have not read the book, but based on Copycat Killer, directed by Henri Chang and Chang Jung-chi, the answer is a resounding no.

While adapting a book into a movie or a show, the filmmaker must do justice to the visual medium. If literature derives its power from words, cinema gets its potency from striking moving images. Elements like staging, blocking, lighting, etc., help a filmmaker to make something memorable. Unfortunately, the creators behind Copycat Killer don't do much justice to their chosen medium. The main issue is that they overly rely on the story to do the heavy lifting. They think timely themes combined with disturbing subjects are enough to captivate the audience. What else could be the reason behind such banal filmmaking choices?

Let's start with the maniacal laughter of the serial killer, as it's one of the first things you hear in Copycat Killer. If this laugh was supposed to be terrifying, then all I can say is, "Better luck next time." Because this is precisely how kids (or amateurs) laugh to make themselves appear threatening. Copycat Killer suffers from tonal inconsistencies. A serial killer thriller should be tense and nail-biting. It should make us sit on the edge of our seats. Nothing of that sort happens while watching this series. It's too talky - a quality that neuters any sense of apprehension. The weepy backstories and heart-to-heart chats are meant to make us care for the characters. But these conversations are unimaginatively filmed, rendering these intimate moments tiring.

Copycat Killer is devoid of a creepy atmosphere. The bright neon lights are showy as they merely embellish the frames. The characters are terribly uninteresting, have a single trait, and exist within a black-and-white boundary. You are either good or bad. When some characters try to cross this boundary (by breaking the law or helping a criminal), they still don't appear complex or like individuals having shades of gray. Copycat Killer consists of ten episodes, each having a runtime of 50 minutes or so. This means that, like most other Netflix originals, this series becomes exhausting after a while. There are many scenes that, instead of building momentum, put the entire story to a halt. This lumbering pace further makes the show tedious.

There are some noteworthy things about Copycat Killer. At first, you think it will recycle that old narrative trick where an awkward or cocky character is falsely accused of murder. But the series does something...different. It's interesting how the murderer is provided with a best friend, adding an emotional layer to some conversations between them. Copycat Killer proves to be good at misdirection. It manages to divert your attention away from the actual mastermind. The killer's identity, when revealed, seems too obvious, and you beat yourself up for not suspecting that character earlier. Moreover, through a psychologist, the series shows how an innocent person suffers when someone close to them is accused of a crime. On top of that, there are two enjoyable interrogation sequences.

But the strengths get buried within a mountain of platitudinousness. The killer's psychology (what made him commit murder for the first time?) is superficially explained, a character gets a heartfelt scene before she is eliminated, and people gossip in the background in a way that suggests they belong to a cheap TV production. A sister cries when she listens to her brother's call recording, and we cry over the ineptness of this series as it undermines this moment (we are filled with fatigue by the time we reach here). Perhaps, Copycat Killer could have worked better if it had been treated as pulp. What you have here is a series of conventional images that fail to evoke the desired response from within the audience. The series basically kills its own potential.

Final Score- [4.5/10]
Reviewed by - Vikas Yadav
Follow @vikasonorous on Twitter
Publisher at Midgard Times