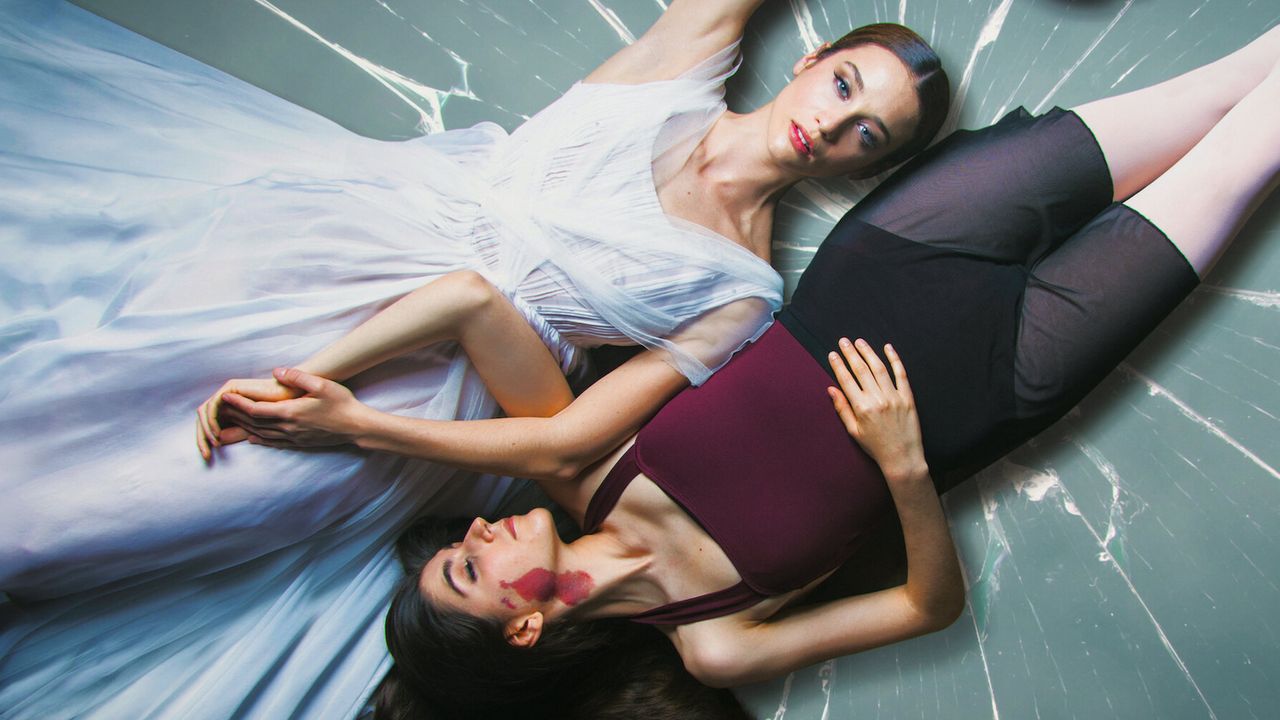 Recently, we have seen many films and series about ballet dancing, like - Navillera, a Korean series. By looking at the title, we certainly assume that there would be something complicated or negative in this, so allow me to tell you how I felt watching it.

A dancer is seen pushing his/her body to its limit in various dance forms. Various characters in this film are having a weird connection with each other. The film opens up with a dancer beautifully dressed in a yellow gown. She is seen dancing to Giselle. It all seemed pretty by just looking at her dance at first until she jumps off the roof.

In the same dance academy, after the death of Marla, Irene is selected to be the main dancer. With that, she faces a lot of pressure and is also not much supported by her father. He wants her to think of what she'll do when her dancing career comes to an end. Not many were happy for her after being selected for part of Giselle.

Aurora, a new girl joins the dance academy. She is not much confident because of her looks but is blessed with her dancing skills. She makes Irene discover many new things and they both become good friends fast. The intimate friendship that they shared let them create a world where they both grow. Aurora is lonely, and she is in desperate need of love. Irene's performance gets enhanced when they both are in the same room. When Aurora dances, she imagines a place where she is well-versed. In turn, this makes her give the best performance without any judgments from others. Aurora is not just any ordinary girl and is somewhat obsessed with Irene.

Dancing On Glass doesn't present a plain story to its viewers, it is rather a complex one. Audiences will need time to understand the characters truly. Many good ballet dance performances are part of the film, especially the performance, which Irene gave as Giselle in the end. Irene is a ballet dancer in the National Ballet Company. Dancing on Glass is a Spanish film that shows us the struggle these two ballet dancers face in their personal and professional lives.

The scenes shown in this movie are very beautiful, and the actors especially Maria Pedraza have done an excellent job playing the role of Irene. Her dance is so beautiful, and it reflects how much hard work she has put into it. The film doesn't have a unique plot, but it can capture the attention of the audience. Sometimes, the darkness in the narrative doesn't seem to be natural and appears to be forced into the script.

So, I would recommend you to watch this film. Themes like jealousy, friendship, family, and obsessiveness have been the main highlight of the story. Overall, many things have been tried out, but in the end, it is just great ballet performances.

Final Score – [6.5/10]
Reviewed by - Riya Singh
Follow @_riyasinghhh_ on Twitter