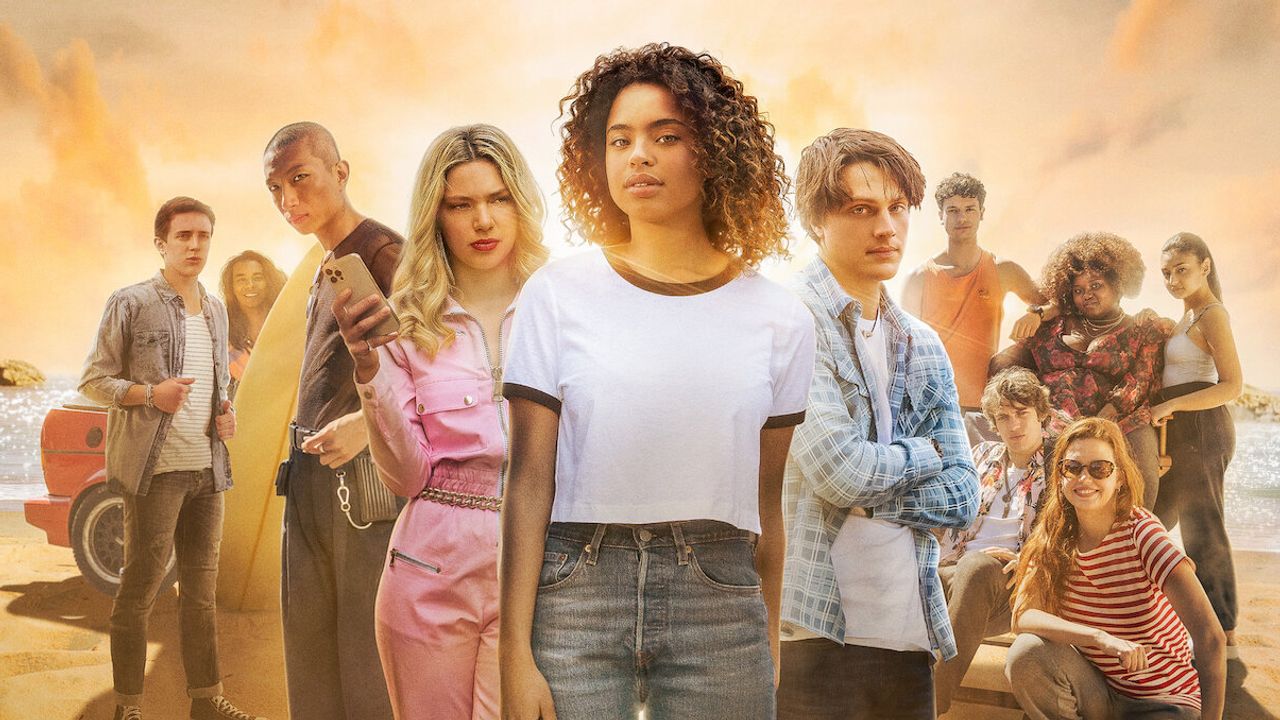 Dangerous Liaisons is the eighth adaptation of the novel Les Liaisons Dangereuses by Pierre Choderlos de Laclos' 1782. This novel has been adapted time and again because the story itself is very strong in it. All the characters have been given their due time and space, till the central bet comes out in play.

The movie starts by raising several questions about the aristocracy, being famous, and love. Twenty minutes into the picture and the whole plot becomes very clear. 'Dangerous Liaisons' is a movie about two teens falling in love after one of them makes a bet to woo the girl, and then he ends up falling in love with her.

Célène just moved to Biarritz from Paris after her mother's death. Her dad was also suffering from depression, so they shifted to Biarritz. She is a firm believer that soul mates do meet and wants to spend her life with just one man. Therefore, she gets engaged at the age of 17 only and plans to get married the next year. Social media is an absolute no to this new girl in the town. She rather likes to spend her time offline by reading books.

One day she meets Tristan Badiola, the French Surf Champion. They both form a connection immediately and start spending time with each other. Tristan is a good guy despite the bad company he keeps. Célène made it very clear to him that she is engaged and had no intentions with him other than being friends.

Tristan has a fake girlfriend Vanessa. They both have signed a contract for their fake relationship, and all the terms and conditions have been mentioned. This contract makes them act like a fake couple, and it is mutually beneficial to them as it gets them more followers on social media. They both get involved in fake games like making the other do crazy things. The awards of these games are big things like cars or boathouses in this case.

However, Tristan didn't know that he would eventually end up falling in love with Célène after knowing her. Social media holds a significant place in this film. In this high school, everyone wants to grab attention and get the maximum number of followers, and they won't back down even if they have to get their hands dirty to get what they want.

In my opinion, you can watch this film. The lead actors could have done better in their roles and played them more effectively. The film doesn't leave a good impression and rather falls flat. There are no twists and turns, the plot only shines because it has been adapted from a good source. But, there is nothing new that has been included. The reason Such stories are adapted repeatedly is that they can be explored in a variety of ways. This plot is attractive in its own way, but the movie lacks in other departments like the background music.

The character of Vanessa had a fakeness to it, which hasn't been depicted properly by the actor Ella Pellegrini. She could have explored the role in a better way as it had a huge potential. I really loved the character of Pierre and the last scenes between him and Célène. The setting of Biarritz used in the film has been beautifully utilized. Some amazing views can be seen. The LGBTQIA+ community has been also shown in a great manner, and the ending post-credits scene is lovely.

Final Score – [6/10]
Reviewed by - Riya Singh
Follow @_riyasinghhh_ on Twitter