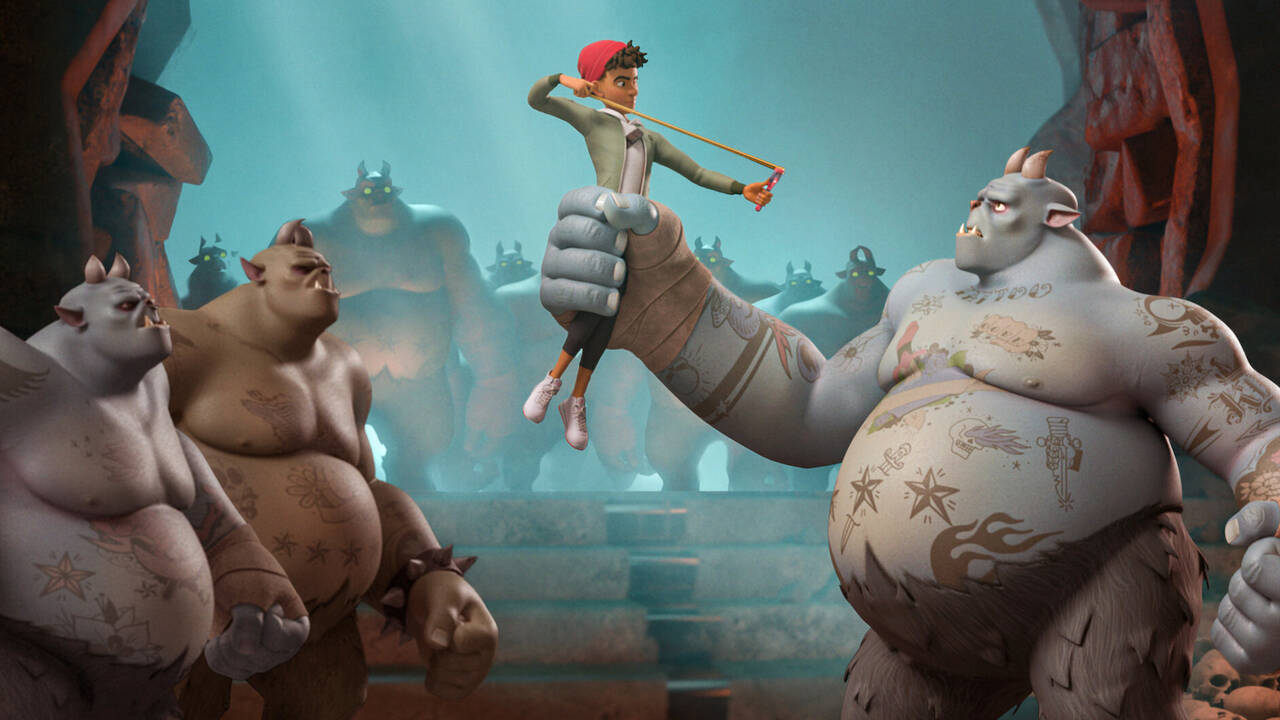 Starting with Daniel, the lead character stealing mushrooms (the ones possessing magic) from Ogre poop, the animated series takes us on a journey where this tracker is assigned the role of finding an egg that'll save magic from getting into the wrong hands.

Daniel is a tracker, and there's nothing that he's not capable of. With his amazing moves and techniques, he was able to steal the Fugu Rose from the Dark Mage. This built trust in the Bureau of Magical Enforcement, and they handed over the responsibility of finding Gryphon's Egg to him. This egg possesses huge potential and is capable of stealing away powers from those who aren't worthy of it. If this magical egg goes into the wrong hand, this would mean a bad fate for magic and all the magical creatures.

Daniel Spellbound is a series about the journey of Daniel with his two mates: Lucy and Hoagie as they go on a mission to acquire the egg and save the magical world. This might be sounding serious, but the first episode itself will make the audience realize how funny it is. The episodes build up tension and increase curiosity with the interesting turn of events. Such riveting conversations are brewed that if you accidentally miss any, you would be forced to go a few seconds back.

Daniel Spellbound is an animated series that shouldn't even be given a second thought. It is amazing how each episode ends with a twist that makes the audience hooked to the screen. With ten episodes that have a duration of 23 to 25 minutes, this series is here to get your adrenaline flowing. The characters, plot development, dialogues, and other things have been worked out in a manner that makes the series addictive. And, by "Addictive," I mean you won't be able to take your eyes off the screen before finishing all ten episodes in a single sitting.

The action scenes are appreciable. Hoagie, the pig's character is the best one in the entire show. This pig sure knows how to brain-fry his enemies with his taunting words and challenges. With his unique ability to smell magic, the pig also has a huge appetite. Whatever the situation this trio will be stuck in, the pig is always hungry. There's a secret to Hoagie's character, and that is that he was a human being before. The amount of energy, intelligence, and loyalty the pig possesses is greater than that of the combined Lucy and Daniel.

The show is suitable for all ages and is a must-watch for animation lovers. Apart from being an action-adventure series, Daniel Spellbound delivers the message of teamwork and the importance of friends in one's life. Also, appearances can be deceptive!

Final Score – [8.5/10]
Reviewed by - Riya Singh
Follow @_riyasinghhh_ on Twitter
Publisher at Midgard Times