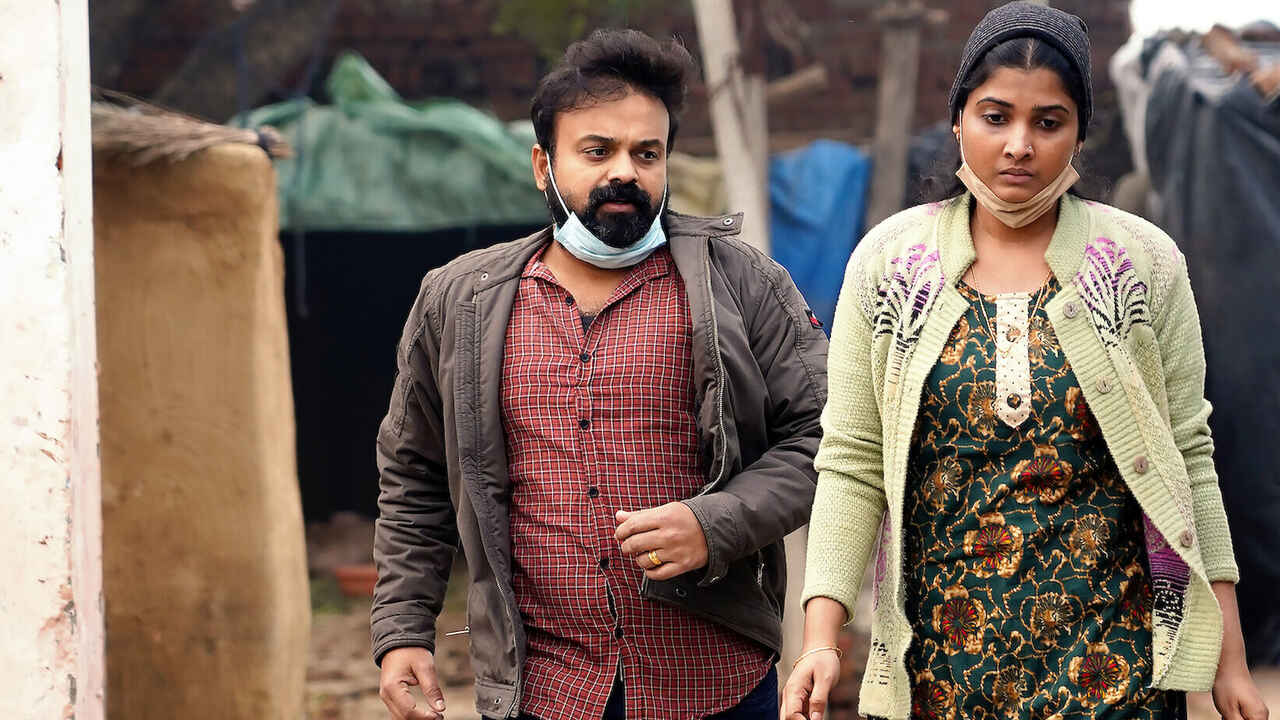 In Declaration (or Ariyippu), writer-director Mahesh Narayanan creates explosive tension and excitement through minor gestures. Take the scene where Hareesh (Kunchacko Boban) is told on the phone about a "non-veg" video. The caller asks Hareesh to check his WhatsApp, but all he sees are text messages. He is then asked to see someone's status, but that, too, has disappeared. In the end, the man sends the video to Hareesh, and he comes to know what's exactly going on. Just see how Narayanan, through delays, increases the suspense and keeps us guessing about the contents of the video.

That video is what we see during the opening of Declaration (or rather, one version of it). The clip features Hareesh's wife, Reshmi (Divya Prabha), performing her duties at the Neelam Rubber Factory. It's shot for the purpose of obtaining a visa. The original version consists of Reshmi doing her work. In the "non-veg" version, there is sexual content. Declaration is so low-key that the video doesn't go viral (the movie doesn't divide the screen into multiple small boxes consisting of many people's reactions). Instead, it's seen by a few people on the Internet. But "few" is still a sufficiently large number, and it includes all the other factory workers.

Of course, everybody assumes that it's Reshmi giving the blowjob in the video. Is that woman really her? Notice how Narayanan keeps us in the dark for a short while when Reshmi sees the video for the first time. Since her face is covered with a mask (the movie takes place during lockdown), we are unable to discern her reaction. Is she shocked, disgusted or embarrassed? Declaration is not interested in concealing this information. In the following scene, when Reshmi talks to Hareesh, we are told she is not the woman in the video.

What Declaration is interested in showing us is how an incident like this turns somebody's life upside down. How it tests the strength of a relationship and how it reveals things about people. At first, Hareesh shows determination to learn the truth and refuses to withdraw his complaint from the police station. Reshmi, on the other hand, tells Hareesh to leave the matter and suggests going back to Kerala. You can't blame her as she is the one who undergoes humiliation. The other men don't need to open their mouths to shame her. Their gaze is sufficient. Observe how a police inspector and an agency worker look at Reshmi and make her uncomfortable.

Reshmi somehow tolerates those male characters. But when her husband begins to doubt her, the relationship crumbles. From this point onwards, the husband and wife are never seen on the same wavelength. She even leaves her house and goes to stay somewhere else. When the factory owner's wife presents them with a lucrative deal, he accepts it without hassle, but she rejects the offer. Their disagreeable romantic state is reflected in two shots. In one of them, Reshmi briskly moves forward while Hareesh struggles to keep up with her. In the second one, we see the two of them walking in different directions. This second scene echoes in the end when Hareesh and Reshmi work in different locations.

In one of the scenes, in the beginning, Reshmi is unable to properly test the gloves (she has no idea how to reduce the air pressure). What this means is that she might be working in the glove factory but has yet to become a part of it. Other workers function mechanically like those lines of plastic hands with gloves. Like them, Reshmi has to become a cog in the machine to belong in the factory. And cog she becomes as we watch her smoothly testing the gloves - like a machine, like her co-workers - in the end.

Narayanan effortlessly inserts the North-South conversation in his text. A character says to a South Indian old man how he always takes "apne gaanv waalon ka" side. A police inspector says, "Tum dono ek hi gaanv se ho, aapas mein problem sulajha lo." This subtle discrimination becomes more direct when a character angrily says, "Bloody South Indian." But this angry remark is not heard loudly. Remember, this is a low-key film where even a struggle between a husband and wife is not expressed with a violent shaky cam.

As for the film's title, Declaration, it's turned into both a problem and a solution. When Hareesh and Reshmi sign the declaration at the visa office, they find themselves in a troubling situation. When action is taken against a scam at the factory, a declaration is put up on the notice board. That piece of paper serves as a mark of triumph. It's from here Reshmi gets the idea of demanding her own declaration to be put up on the notice board stating her innocence. The movie ends on a win-win note, but so much is lost along the way. Narayanan's film is absorbing and understated.

Final Score- [9/10]
Reviewed by - Vikas Yadav
Follow @vikasonorous on Twitter
Publisher at Midgard Times