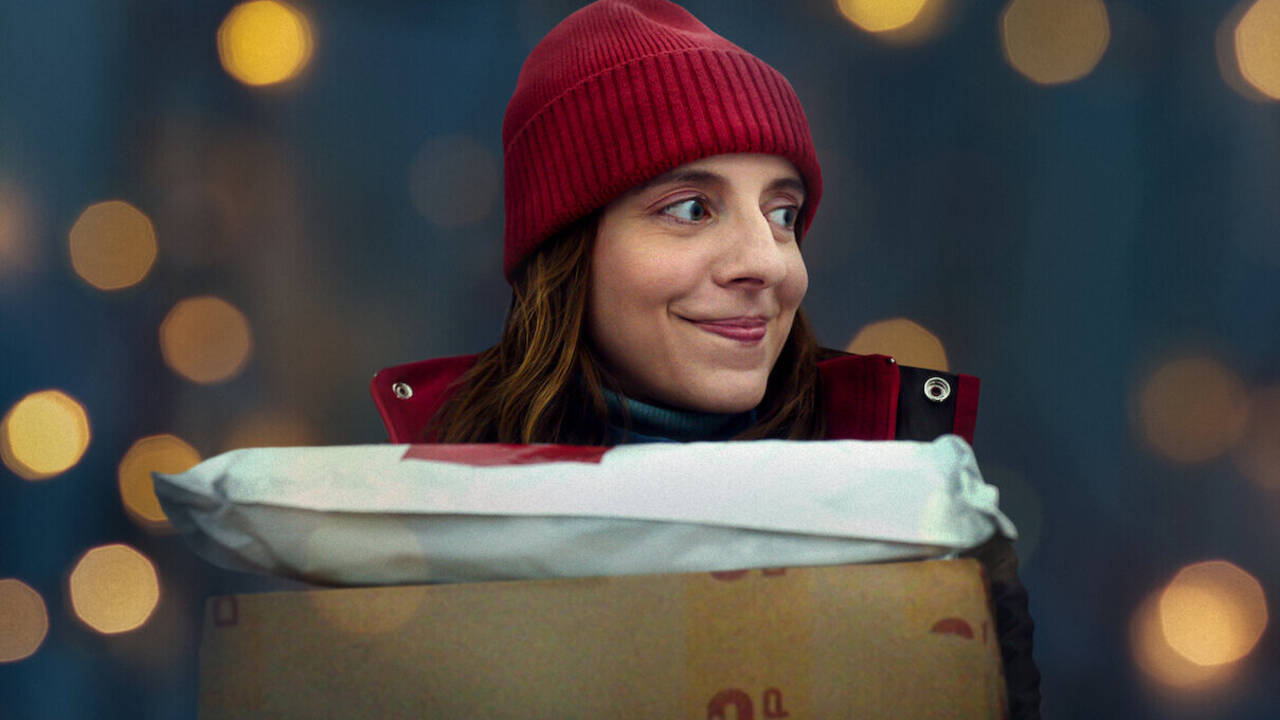 Delivery by Christmas introduces us to the character of Marysia, her son, and an irritating man Krzysztof. Marysia, a delivery person, was out to give out the packages when her son crosses paths with Krzysztof in the bathroom. Sadly for Marysia, she was even working on Christmas due to an intentional error done by her boss.

Marysia delivered the packages to the wrong addresses and the entire movie is based upon how she starts collecting them from various addresses and returning the right ones. Krzysztof is an accomplice on this journey as his package also gets exchanged. He asked her to bring his grandma's ring in return for a favor and hence, when he didn't receive that, he tagged along on Marysia's journey.

There's a scene in which Marysia's boss, the director of the courier company tried to give a speech. Being underconfident, he wasn't able to encourage his workers through it. Marysia came and gave him sympathy which he understood as love, and tried to kiss her. The man acted like a lion when no one was there in the garage and created a mess due to which Marysia couldn't even give time to her child on Christmas.

Christmas films often give joy to the audience and have colored sets. Nothing of this sort can be seen in Delivery by Christmas as it's all chaos. The main characters were expected to end up being together. Well, this also doesn't happen. With each passing scene, the movie does its best to lower the graph and succeeds in its every attempt. Krzysztof is an unnecessary character who is just here to irritate sweet and hardworking girl Marysia, that too on Christmas.

Delivery by Christmas is a below-average film with no path. The actors seem to be putting in their best efforts which didn't work as the plot is miserable. The elements in Delivery by Christmas were good and a great movie could have been made. Instead, the creators ruin the experience and serve as a half-cooked film. The two main characters of the film were too boring, some funny scenes are included, but they weren't enough to elevate the graph. I believe that majority of the audience will leave the film in between conveniently. The motive of the film isn't clear, the plot is haphazard, just the acting is good. Delivery by Christmas has a run time of 100 minutes, and heed my advice to skip it.

Final Score – [4/10]
Reviewed by - Riya Singh
Follow @_riyasinghhh_ on Twitter
Publisher at Midgard Times