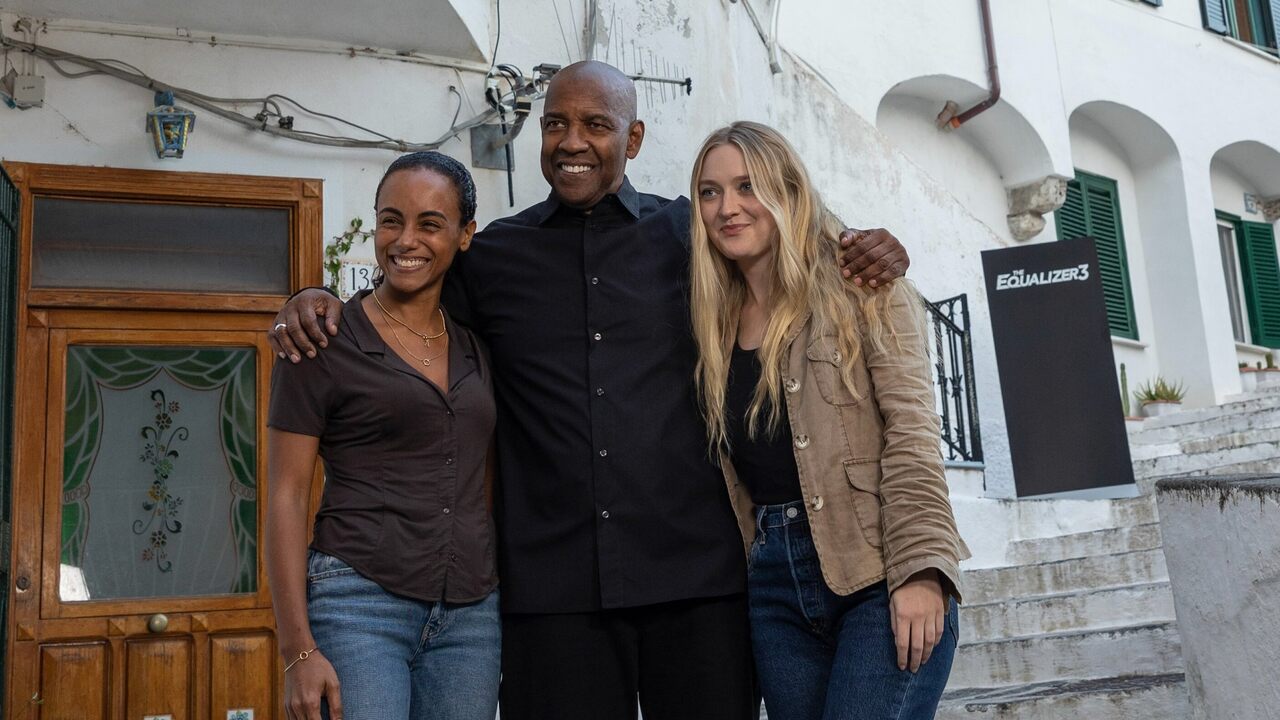 The third film in the action-packed franchise led by Denzel Washington is all set for a release later this year as 'The Equalizer 3' officially wrapped up filming this Tuesday (Jan 17) in Rome, Italy.

The movie began production in Amalfi Coast in Italy in the last week of September 2022. Later it was also filmed in Naples for a couple of weeks and then finally moved to Rome, where it was filmed for more than a month. 'The Equalizer 3' will release in theaters on September 1, 2023.

'The Equalizer 3' follows Denzel Washington's Robert McCall, who serves an unflinching justice for the exploited and oppressed - but this time he must come face to face with highly-trained assassins who will stop at nothing to destroy him. A tiny Italian town run by organized crime has met its match when Robert McCall comes to visit.

The cast of the film also includes Dakota Fanning, Remo Girone, Sonia Ben Ammar, Salvatore Ruocco, Andrea Dodero, Eugenio Mastrandrea, Andrea Scarduzio, Daniele Perrone, and Gaia Scodellaro.

Antoine Fuqua directed the film based on a script written by Richard Wenk. Fuqua, Washington, Todd Black, Jason Blumenthal, Clayton Townsend, Tony Eldridge, Alex Siskin, Steve Tisch, and Michael Sloan are the producers of the film. Columbia Pictures. Eagle Pictures and Escape Artists are the production companies behind the film which will be distributed by Sony Pictures Releasing.

'The Equalizer 3' is a sequel to the Equalizer 2 released in 2018. The Equalizer 2 was a box-office success making $190.4 million from a reported budget of less than $80 million. It received mixed reviews, with critics praising Washington's performance and the action-packed scenes, but criticizing the pacing and number of subplots.

In The Equalizer 2, Former Marine and Defense Intelligence Agency spy Robert McCall now works as a Lyft driver and assists the less fortunate with the help of his friend, Susan Plummer. McCall travels to Istanbul by train undercover to rescue the daughter of a local bookshop owner. He also assists Sam Rubinstein, an old Holocaust survivor hunting for a painting of his sister; the two siblings were separated when the Nazis transferred them to different camps, but the artwork was discovered to be auctioned off and Sam cannot prove ownership. After realizing that the apartment courtyard has been damaged, McCall accepts an offer to repaint the walls from Miles Whittaker, a young inhabitant with an artistic but problematic history. Susan and McCall's former partner, DIA operative Dave York, are called to investigate a suspected murder-suicide of an agent and his wife in Brussels one day. When one of McCall's long-time friends is found dead, he sets out for vengeance.