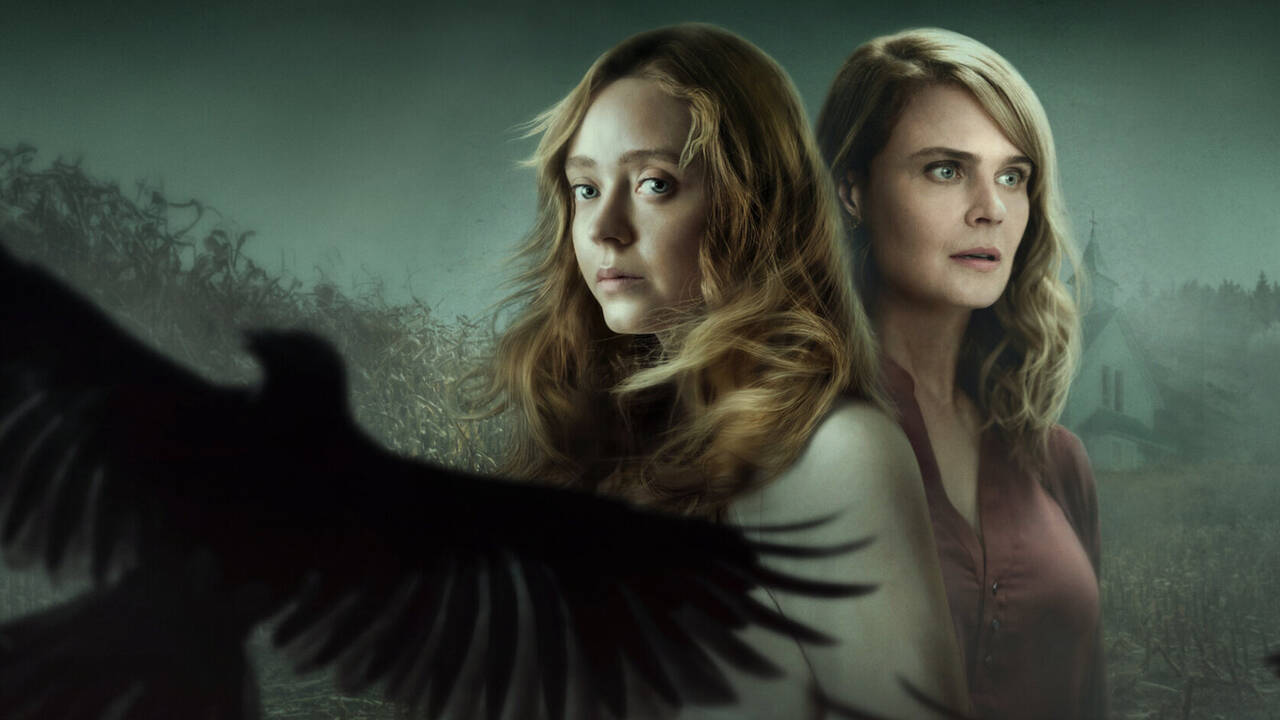 It's never a good idea to bring an unknown child to your home. But that is what Dr. Suzanne Mathis (Emily Deschanel) ends up doing in the new Netflix limited series Devil in Ohio. You can't fully blame the poor woman. She had an abusive past, which makes her protective towards Mae (Madeleine Arthur), who has a pentagon carved on her back. Suzanne thinks Mae must have been tortured by her family. When the hospital is no longer able to have this mysterious girl on the premises, Suzanne decides to temporarily offer her shelter in her own house. If Suzanne had watched a few horror movies, she would have known that a pentagon like this is generally drawn by creepy cults. Would you even be surprised if I told you that Mae does belong to a creepy cult residing in Amon County? She has apparently run away from her family, whom she accuses of inflicting pain on her. They were abusive and might just be responsible for that bloody scar.

As soon as Mae enters Suzanne's home, she first takes over Jules' (Xaria Dotson) room and then her spot at the dinner table. You bet she will soon come in between her and her crush. Oh, Jules is one of Suzanne's daughters. The other two are Dani (Naomi Tan) and Helen (Alisha Newton). She also has a husband named Peter (Sam Jaeger), who has quit his job as a contractor to pursue his dream of starting Mathis Development, a venture in which he would be responsible for building houses.

Like Peter's business, nothing in the characters' lives goes well. Suzanne dedicates so much time to Mae that her daughters feel left out (Dani says the same thing in the car at one point). Jules struggles to expand her friend circle, and Helen feels confused about an internship as well as her sexual identity. On top of all this, Mae makes the situation more awkward by saying a different kind of grace at the dinner table and going a bit far while helping Dani stretch during movie night. Crosses turn upside down, a crow crashes into the window, and holy shit, is that a pig's head at a corn farm? These ominous signs only confirm your belief that nothing will go right.

Still, Devil in Ohio makes us believe it is about to pull the rug from beneath our feet. Maybe Mae is not the evil you expected her to be. Maybe she genuinely cares for the Mathis family and wants to stay with them because she feels safe in their company. We doubt our instincts because of Mae. Her face exudes both trust and deceit. She is the kind of girl who, at one moment, would look at you innocently and in the next would hiss at you with such bitterness that you may want to hide behind something. Devil in Ohio should be indebted to the casting department that found an actor like Arthur.

The show uses repetition to connect characters by either drawing parallels or repeating history. For instance, both Mae and Jules feel left out and have just one friend (at least initially). Some abusive fathers treat their daughters terribly, while the mothers remain complicit and reject freedom from tyranny. Moreover, during Halloween, Jules and Mae dress up as Carrie, and there is a Harvest Dance later in the series, which brings to mind the prom scene from Carrie, the movie. The children watch Vertigo, and we see that iconic scene where the camera visually shows Scottie's fear of heights. In the last episode, when Suzanne climbs a ladder and looks down, you recall the mentioned scene from Alfred Hitchcock's film.

Devil in Ohio takes some time to soar. It's from episode 5, where the series finally starts to hook its teeth into your skin. Before that, you wonder if this could have merely been a 2-hour-long feature film. I mean, for a series titled Devil in Ohio, you don't sense anything spooky. The drama didn't reveal any flavor, and the story seemed to be unfolding in a humdrum manner. But from the fifth episode, it picked up interesting beats and kept me invested until the finish line. I especially loved the tension generated through seemingly minor moments, such as when Suzanne questions Peter about what work he needs to do and why he is so busy, or that scene where Jules quickly comes in front of Mae when Sebastian opens the door for his milady.

Although the climax helps you in connecting the dots, I am not sure if I completely buy that ending. Perhaps, if I carefully think about it, it would easily go down my throat after a couple of weeks. Or maybe it would only strengthen my suspicion that the makers chose shock over logic. Only time will solve my perplexity.

Final Score – [7/10]
Reviewed by - Vikas Yadav
Follow @vikasonorous on Twitter