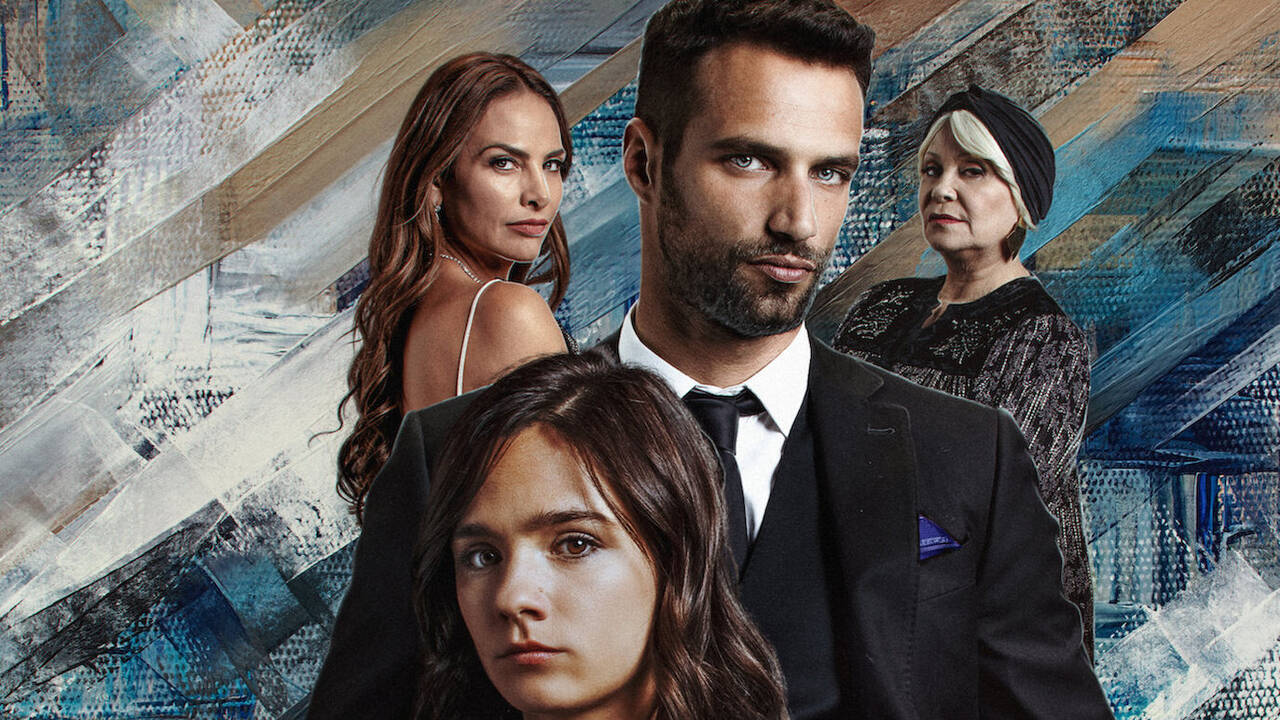 Did the makers behind the new Netflix series Diary of a Gigolo think they could capture our complete attention with (unstimulating) sex scenes? Yes, they did. You cannot blame them when movies like 365 Days turn out to be a success. At first, Diary of a Gigolo threatens to bore us with cold copulations - The kind where there are no sweats or hairs on the bodies. The exertions, the penetrations, look unsexy. This is the type of stuff that would excite those who have never ever watched porn before. Only two sex scenes are erotic, but they come late in this series. Given the state of the first few episodes, there is no guarantee that everyone would stick around for merely two scenes when they can find similar and better things on a different website.

But Diary of a Gigolo has some awareness that not all of us watch Netflix for sexual needs. And so it tries to hook us with a murder mystery. There are multiple suspects and a dead body. Two police officers hold interrogations and try to nab the culprit. The series attempts to appeal to our innermost personality that is attracted to death-related things. If we see a murder, we begin to guess who might be the murderer. We like to play detectives, and the best whodunits make us feel like Sherlock Homes as we piece together clues and try to beat the show/film. Diary of a Gigolo arouses that sensation only mildly. There is so much flab here - the subplot involving the search for a brother, the tragedy of a best friend, and the thread concerning the protestors - that we are often diverted. Even a Fight Club-style underground club feels like an excuse to display machismo. Remove these things, and you would have a leaner, more focused series, though not necessarily a great one.

Diary of a Gigolo suffers technically. It shortens the lifespan of the scenes. In a desperate bid to hijack our interest, the series constantly jumps around from one scene to another and back without letting them finish uninterruptedly (we move between a young girl cycling to her destination and a conversation between two women). Perhaps, it thinks this might create a sense of movement and prevent us from looking disinterested. That would explain why only the sex scenes are allowed to go on without any disturbance (because, you know, sex is naturally engrossing). The segues from past events to interrogations and vice versa are clumsily handled. Moreover, the aesthetic of this series is another problem. Diary of a Gigolo has that ugly yellow plastic coating commonly found in mediocre Netflix shows and movies. There is no texture, just a glossy layer. I couldn't spot the yellowish filter after a few episodes (maybe I was too exhausted), but the gloss of emptiness remained till the end.

There is a shot in Diary of a Gigolo where Emanuel (Jesús Castro), the gigolo, stands in front of a wall having colorful wings. He looks like an angel, which makes sense as he provides women with heavenly pleasures. He also helps a shy girl come out of her closed confinement (she literally spends most of her time in her room and starts to attend parties because of Emanuel). Her name is Julia (Victoria White). She initially rides on a cycle and puts on earphones to isolate herself from her surroundings. When she becomes comfortable with Emanuel, she shares with him her earphones, making him a part of her music and her world. All the actors give a committed performance, making the show somewhat bearable.

Diary of a Gigolo, though, does not do justice to their efforts. There is a good show in here somewhere waiting to be touched by the right hands. That version of this series would amplify the joyful impact of the scene where two women cherish how fucked up they are. It would make your heart warm during a private confession, as when a daughter reveals to her mother that she used to secretly watch her apply makeup. There is great emotional weight in Florencia's (Begoña Narváez) pining for Emanuel, but that ache gets lost in this mess. What else can you expect from a series that places "Gigolo" in the title to attract horny viewers? The title should have been Diary of Julia or Julia's Diary or something else because the gigolo neither maintains a diary nor does he write. He simply reads and seduces.

Final Score – [4.5/10]
Reviewed by - Vikas Yadav
Follow @vikasonorous on Twitter