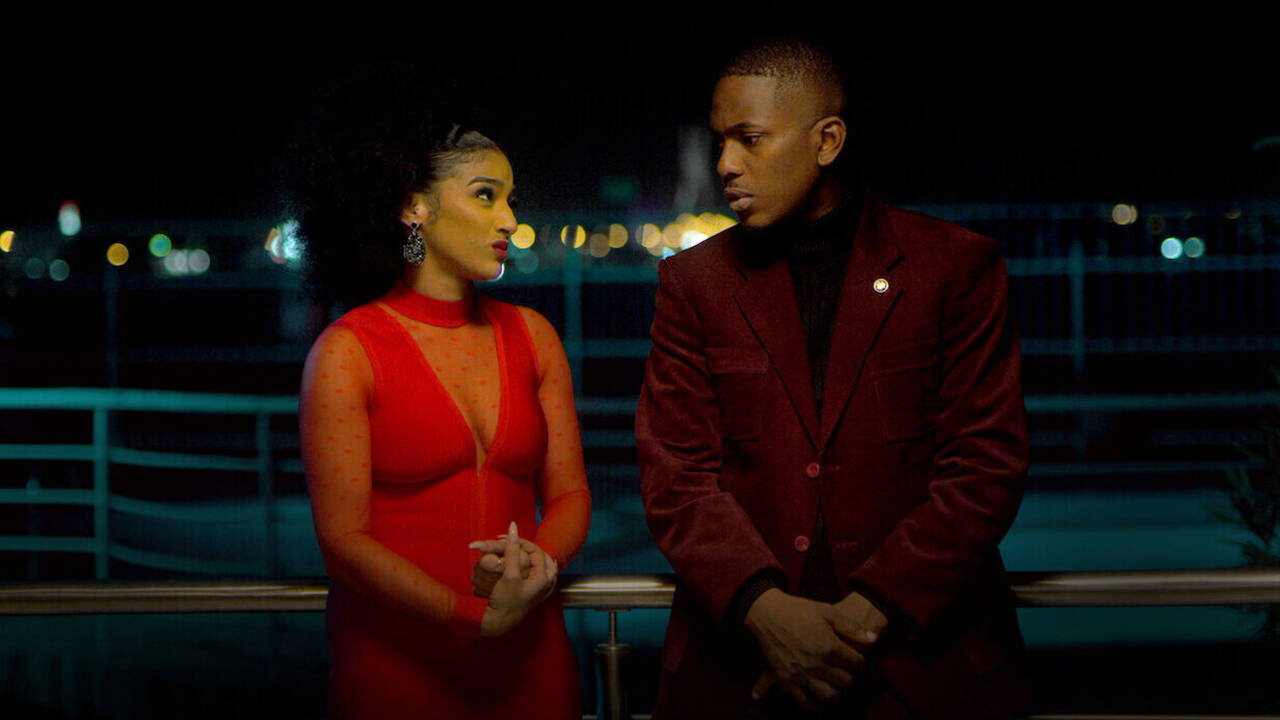 Dinner at My Place begins with Nonso, the lead character standing in a cemetery. He misses his mother, who passed away recently due to cancer. Because she didn't have much time left, she bought a ring for Nonso's future wife and wished for him to get the best life partner. The ring was very expensive and this was strictly mentioned by his mother.

With these two inputs: the high price of the ring and his mother wishing him for a good wife, half of the plot can be guessed. The audience is then introduced to his girlfriend Chioma and later on to his gold digger ex-girlfriend Bisi. Bam! We now have the main four inputs: the expensive ring, a wish for a good wife, a proposal to his current girlfriend, and a greedy ex-girlfriend.

The male lead Timini Egbuson's acting was great, but the plot made him lose his charm over time. I think Dinner at My Place is an exaggerated film that would have been better as a short film spanning just 30 minutes. The plot can be guessed only in the initial twenty minutes, so putting 102 minutes seems like a waste. It has no suspense, and no turn of events that can't be guessed, and the actors also did an average job. The film revolves around a jealous woman and his ex-boyfriend who is happy in his new life. She can't take him being happy and given her greedy nature, she was there at every good moment to spoil things.
There's a sound glitch in the film where we hear two to three dialogues being repeated. It wasn't done intentionally and might have gone unnoticed in the editing. Not a good plot, major bad acting (except Nonso's part), and then an error like this made the movie a bit less tolerable. The majority of the audience will like to skip it before the second part starts. "A Night of Nightmares" should be the appropriate title for the film instead of Dinner at My Place.

Given the title, premise, and synopsis of the film, it was expected to perform much better. We get to watch a scene in which Nonso is practicing his proposal. The intensity and shyness he portrayed on screen were intimidating to watch hence, the expectations increased. Just twenty minutes into the film, it proves to be constant chaos. A song with the lyrics "I wish love was an easy song to write" was a great addition at the start of the movie that showed the love shared by Nonso and his girlfriend Chioma. Things get faded pretty quickly, and the film becomes dull with each passing moment. Had the initial graph been maintained, it would have been a great film indeed. There's nothing in the movie that the audience hasn't watched previously. It appeared as if the creators were trying to make it a romantic comedy, but it turned out to be a waste of effort.

Final Score – [4/10]
Reviewed by - Riya Singh
Follow @_riyasinghhh_ on Twitter
Publisher at Midgard Times