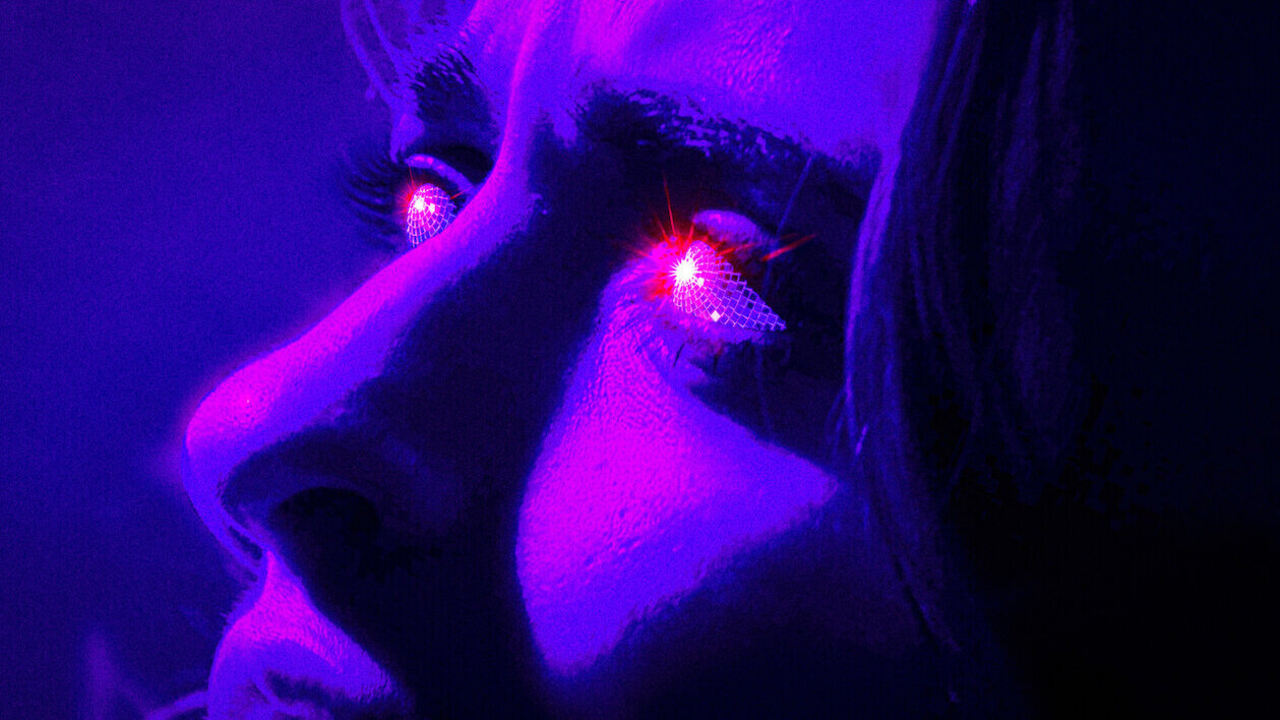 Matthew Castellanos' short film Disco Inferno opens with a woman (Helene Udy) confessing to her sin inside a confession box at what looks like a church. She is initially seen through the lines of the partition, and when you take her words into consideration ("I have gone too far/I have taken someone's child"), you come to the conclusion that she is trapped by her own guilt. Take note of this confession because the horror in Disco Inferno germinates from the idea that a woman can get desperate and forcefully take what god has denied giving to her. In this short film, what the woman wants is a baby. Since she cannot get pregnant, she steals someone else's child.

But these are merely ideas. Disco Inferno (written by Castellanos and Mike Ambs) is one of those short films that work best as a showreel than a compelling story. The movie is well-made. It looks so beautiful that you immediately start rooting for it. The frames are colorful (Kristen Correll is the cinematographer), the lights are seductive, and the actors are very convincing. The dance sequence that introduces us to Mel (Soni Bringas) and Brandon (Stephen Ruffin) has excellent choreography. Almost everything here is just perfect.

However, Disco Inferno isn't able to hit us with its horror element due to its ephemeral lifespan. We admire the execution without receiving any chills down our spines. I liked how the short film moved from Mel's trance-like state to her real environment (editing by Christopher S. Capp). Even that one jump scare is superbly executed. A character announces that the gates of Inferno (it's indeed the name of the disco) are now open. Well, the fire here is not dangerous. It merely looks like a beautiful screensaver.

Final Score- [6/10]
Reviewed by - Vikas Yadav
Follow @vikasonorous on Twitter
Publisher at Midgard Times