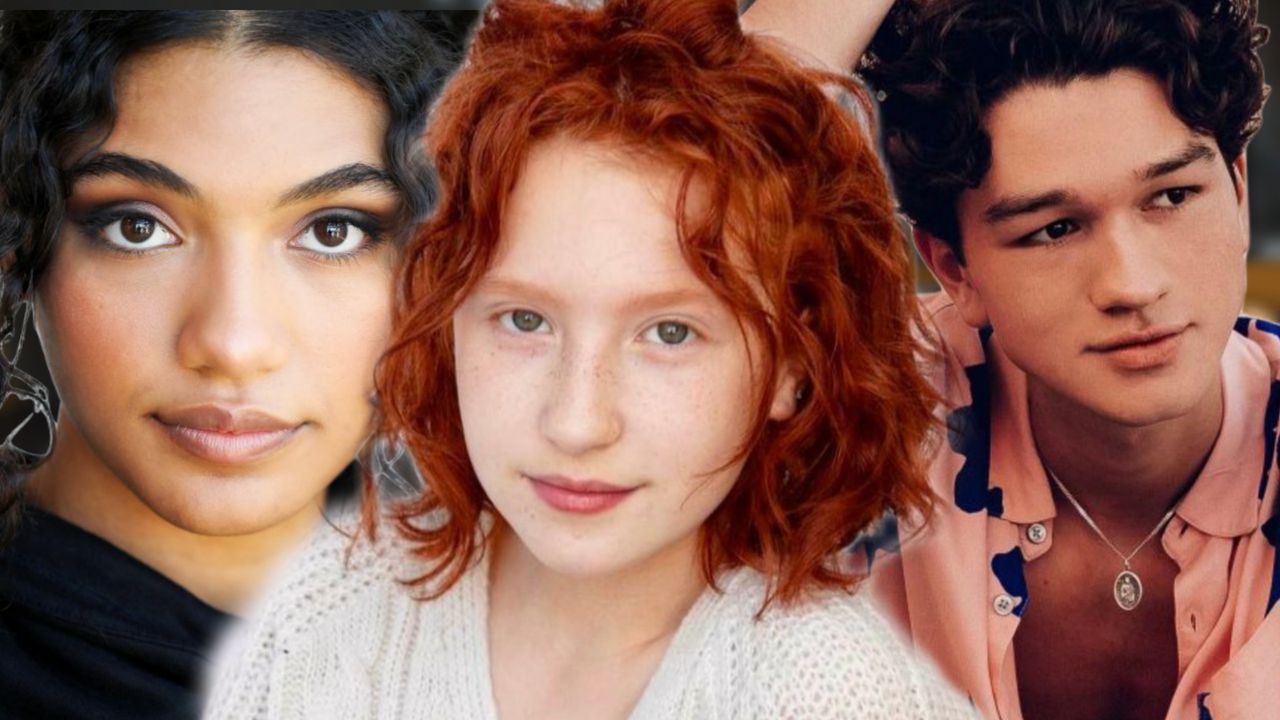 The family of 'Percy Jackson and the Olympians' continues to grow as the Disney+ series has added three more actors to its cast. The new actors are Dior Goodjohn, Olivea Morton, and Charlie Bushnell.

All the three new actors will join Virginia Kull, Jason Mantzoukas, Glynn Turman, Megan Mullally, Timm Sharp, Aryan Simhadri, Leah Sava Jeffries, and Walker Scobell.

Dior Goodjohn is playing Clarisse La Rue, who is described as a child of Ares, the god of war. Clarisse is a determined and competitive fighter who doesn't let anything stand in her way of victory. She's fiercely devoted to her close friends yet frightening to newcomers and a bully to Percy. Dior is a multitalented actor, singer, songwriter, and dancer. At just 15 years old, she is no stranger to acting. Dior Goodjohn has played young Santana in the mega-hit FOX TV series "Glee." She made her TV series debut in "Head of the Class" for HBO Max last year, playing Robyn Rook. She will next be seen starring in the third season of "Are You Afraid of the Dark?" which will release this summer.

Olivea Morton portrays Nancy Bobofit, who always speaks her mind at the expense of others. Nancy, who is loud, proud, and a teacher's pet, enjoy picking on Percy. Olivea Morton began to pursue roles in film and television, appearing in commercials in the beginning. She soon appeared in Fear, Better Now, and Neila Extinction.

Charlie Bushnell is playing Luke Castellan, head counselor of the Hermes cabin. Luke will quickly become one of Percy's most influential people. Luke seemed to be more at ease with a surfboard than in Greek armor. That doesn't prevent him from being the best swordsman in the camp. Charlie Bushnell is known for appearing as a series regular as Bobby Cañero-Reed in the groundbreaking Disney+ original series "Diary of a Future President."

'Percy Jackson and the Olympians' is currently filming in Vancouver, BC, Canada. The Disney+ series lead trio cast is led by Walker Scobell as Percy, Aryan Simhadri as Grover Underwood, and Leah Sava Jeffries as Annabeth Chase.

Rick Riordan and Jonathan E. Steinberg have written the screenplay based on Riordan's novel series "Percy Jackson and the Olympians." Steinberg and Dan Shotz serve as executive producers alongside James Bobin, Rick Riordan, Bert Salke, Jim Rowe, Rebecca Riordan, Monica Owusu-Breen, and Gotham Group's Ellen Goldsmith-Vein, Jeremy Bell, D.J. Goldberg. 20th Television and Walt Disney Studios are the studios behind the series.

Directors for the series are Anders Engstrom, Jet Wilkinson, and James Bobin, who is directing the pilot of the series. The production will take almost eight months to shoot the 8-episode season one, and is currently set to wrap on January 25, 2023.