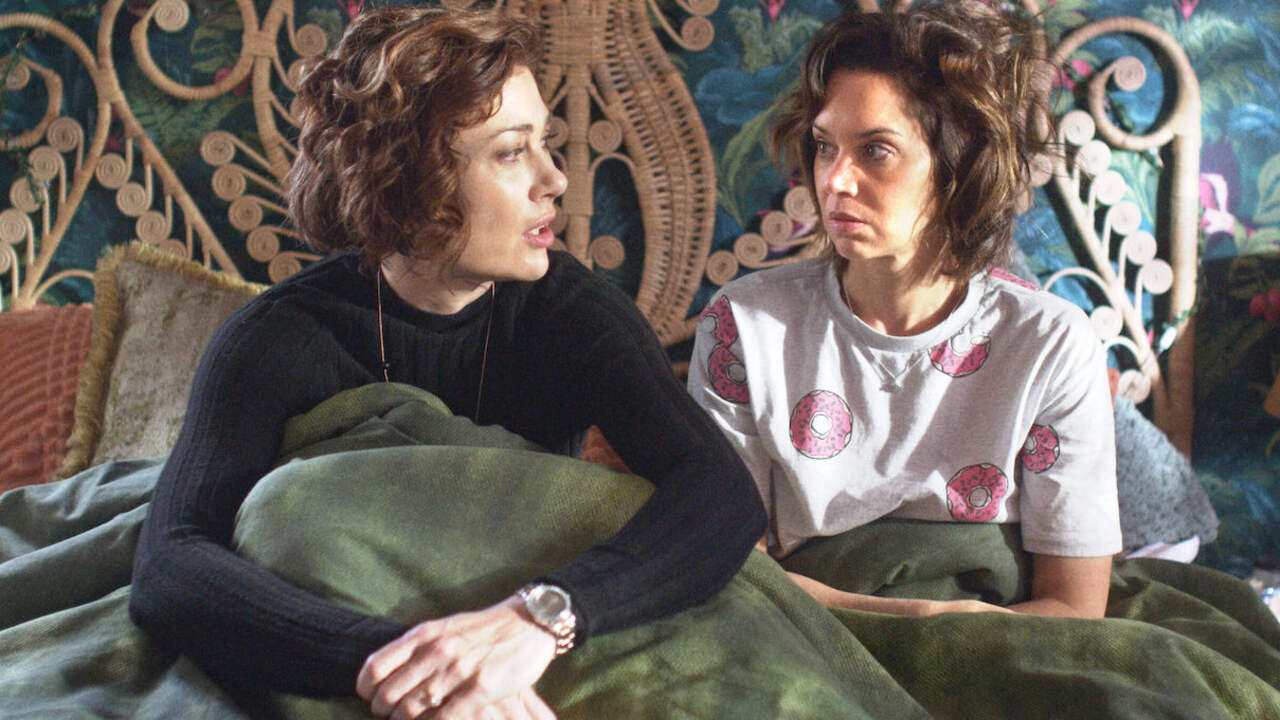 Do Your Worst is a Netflix release on a woman suffering from her own bad decisions. She sets out trying to fix things but somehow gets more mangled in her world of horrible choices and professional messes.

Sondra, played by Shanon Esra, was quite a character. From start to end, she had a unique way about her. Sondra was comfortable with her sexuality and was a frequent one-night stand-er. In her late 30s and struggling to pay bills, she lived in a house bought by her parents. However, her parents decide to rent it out and Sondra is left with no prospects of housing.

In Do Your Worst, Sondra was reportedly famous a long time ago because of her debut in a TV series. However, over time, her prospects died down and she is left with no job offers and little to no money. She drinks to forget her life built on bad decisions and poor choices.

The movie follows Sondra and her entanglement with her best friend, Carla. Along the way, Sondra gets a job as a primate in a TV series that specifically asked for her and she falls in love with the man who came to fix her bathroom, Grant. Along the way, you see how she has struggled to be the lesser achieving sister who seems to be burnt out and exhausted. She does her best to make it through but life keeps hitting her back with the worst challenges.

Personally, I didn't like the part where they showed Sondra "accidentally" kissing her best friend's husband, Jerry. It was quite uninspired and almost made me stop watching the film altogether. Cheating tropes may be a good way to get more viewers and opinions on Do Your Worst but the entire best friend's husband thing really got to me. It could've been executed better. Talking about her best friend behind her back and then suddenly kissing was a very unsatisfying and cliche moment. Moreover, the primate plot of the movie in contrast with the modernity portrayed really did wonders for Do Your Worst. It somehow made the movie hilarious and balanced at the same time.

Samantha Nell, the director, did a good job with the cinematography and the idea of Do Your Worst. In my opinion, the movie could've done a better job with more plot and less drama. It was too dramatic to be considered a good plot.

Lastly, I do believe that it was quite a decent movie. If you have nothing to do on a self-care Friday night and decide to make fun of a show and have a good laugh, Do Your Worst is the movie you are looking for. It's got a whole lot of laughs, blissful frustration, purposeful redemption, a little cheating, forgiving best friends, and fussy parents. It is the perfect movie for a night in. Make sure you have popcorn ready to throw at your screening device when Sondra does the stupidest things ever.

Final Score- [6/10]
Reviewed by - Jess Doshi
Follow @JessDoshi on Twitter
Publisher at Midgard Times