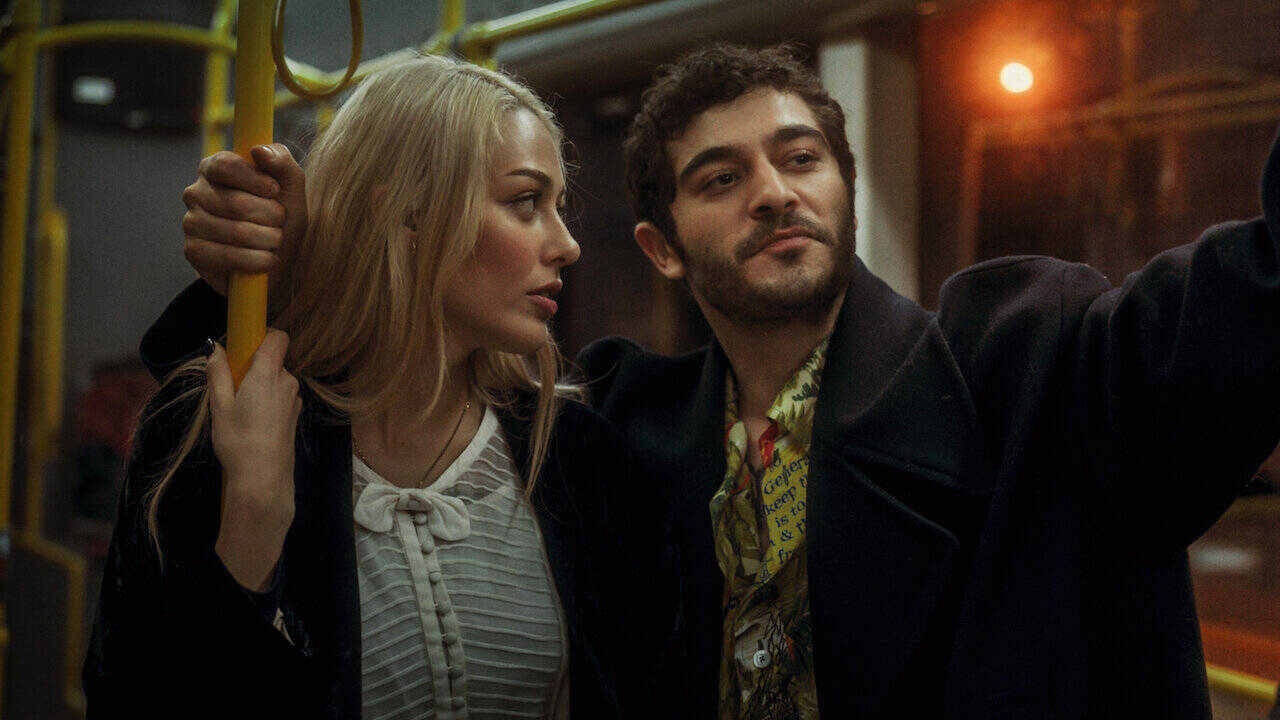 Netflix newly released - Don't leave, a Turkish romantic movie that has Burak Deniz and Dilan Cicek Deniz playing the lead characters. Don't Leave tells us a bittersweet story of a man called Semih who struggles to accept the breakup he had with his girlfriend since it was sudden. Although he tries to be with other women to forget his girlfriend, he is often left with memories that do not leave him for good. The movie shows us whether he copes with his present scenario or tries to confront his girlfriend for closure.

One of the highlights of this movie is the performance of its actors. Both the leads present us a good chemistry that seems super real. Most of the supporting actors have also done a good job conveying their characters. Burak's fans will have an enjoyable time while watching the film since he has tried to play a very unusual character, and it's quite different from the ones he usually does.

Even though the actors have done a good job in playing their characters, the plot somehow does not keep up with the quality of the acting delivered to us. The plot consists of characters that are unnecessary in the story and might project as an element used to elongate the film. And the important characters which were in the story, to be honest, were not given much limelight to be focused on. Therefore, the film somehow feels like it has lost its track in this particular area. The film also has a lot of cliched dialogues and scenes, which might bring down the overall quality of the film. Therefore, even though the film had a good concept it was unable to bring out a beautiful story and made the plotline quite boring.

Since the film is all about the lives of ex-lovers after their breakup, most of the scenes are quite dull and gloomy. Therefore, this isn't a film that can be fun to watch. Another thing that the film lacks since it has a story like this, is music. Good music would have gone with its scenes, but without it, the movie again feels too quiet and bland.

The movie not only fails to give us a unique plotline, but it also fails to give us any good twists or surprises. The ending of the movie is something that the audience will be able to guess if they follow the story closely. Most of the scenes give away how the film might end. Overall, the film has a lot of areas where it could have done better. But these cons do not make it a very bad film. It can be easily categorized as a one-time watchable. The audience can also watch Don't leave to enjoy the charms of Burak since he has done a splendid job in this film.

Final Score – [7/10]
Reviewed by - Poornima Balsu
Follow @BalsuPoornima on Twitter
Publisher at Midgard Times