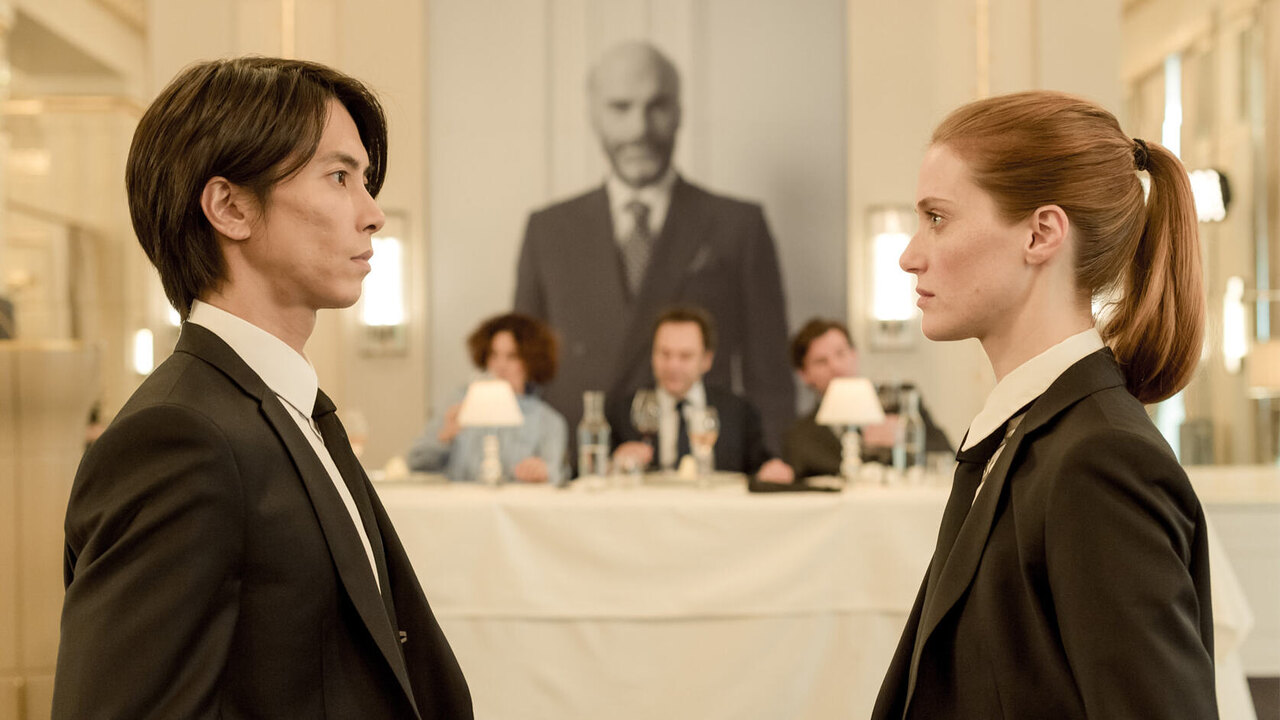 From Legendary Entertainment, 'Drops of God', the Japanese drama series based on the popular manga, takes us on a journey into the world of fine wines and gastronomy. From the contrasting locations of Paris and Tokyo to the complexities of wine tasting, this show promises to be a unique experience. But does it live up to its hype? Pour yourself a glass of your favorite vintage and join me as we uncork the Drops of God.

The story revolves around the world of gastronomy and fine wines. After the death of Frenchman Alexandre Léger, his daughter Camille, who hasn't seen him since she was nine, discovers that she has inherited an extraordinary wine collection. However, to claim the inheritance, Camille must compete with a young oenologist, Issei Tomine, in a wine-tasting duel. With three tests to break the tie, Camille must learn everything about wine, despite never having tasted it before, to win her father's empire.

At first seemingly a show about wine, Drops of God gradually reveals itself as a multi-layered story with deeper themes such as familial dysfunction and trauma. The characters are portrayed with depth and complexity, and even the seemingly unsympathetic ones (especially Camille's father) have their moments of redemption. The slow revelation of character motivations and histories adds to the overall impact of the story, creating a rich portrayal of the human experience.

Director Oded Ruskin's vision shines through in the use of flashbacks, visual metaphors, and psychedelic sequences to enhance the narrative of this show. Camille's mental journey through the disorganized library of her mind and her training with her father is portrayed through dreamlike visions, similar to Beth Harmon's chess visions in "The Queen's Gambit." The close-up shots during the wine tasting and camera angles used to highlight Camille's trauma and emotions create an immersive experience for us.

"Drops of God" opens with a brilliantly crafted episode that hooks us from the start. However, the pacing slows down in the middle, with some scenes stretched too long and some that are entirely unnecessary. Each episode could have been condensed, improving the flow and engagement.

Despite the pacing issues, lead actress Fleur Geffrier delivers a stunning performance as Camille. Her portrayal of Camille's childhood trauma and her complex relationship with her father, a famous wine expert, is both relatable and emotionally resonant. As Camille navigates her grief and resentment towards her father, Geffrier effectively conveys the character's struggle to suppress her emotions before finally breaking down. The back-and-forth dialogues, particularly between Camille and her mother and father, are some of the show's best parts.

The sound design of "The Drops of God" is praiseworthy, with a sound mixing that perfectly captures the ambiance of the show. The moments of silence in particular are used to great effect, allowing the viewer to take a breather and absorb the details of the scene. The score is also impressive, building tension effectively in pivotal moments. However, the use of a generic pop soundtrack can sometimes detract from the show's overall elegance.

While "Drops of God" may not offer the most authentic Japanese locations, the contrast between Paris and Tokyo is brilliantly captured through the stunning visuals. Paris is shown as the epitome of a classic European city, with its beautiful architecture, quaint cafes, and streets that exude charm. On the other hand, Tokyo is depicted as a bustling, modern metropolis, with bright lights and skyscrapers. The visual contrast between the two cities is not only aesthetically pleasing but also helps to establish the cultural differences between the characters and the worlds they inhabit.

Ultimately, "Drops of God" is a cinematic treat that weaves together the world of fine wines with the themes of childhood and generational trauma. It expertly juggles its themes of legacy, passion, and redemption while maintaining a serene and emotional tone throughout. With great direction, cinematography, and an engaging story, this multi-lingual drama will leave you yearning for more. Whether you are a seasoned wine connoisseur or a curious beginner, this show is a perfect blend of entertainment and education.

Final Score- [8.5/10]
Reviewed by - Anjali Sharma
Follow @AnjaliS54769166 on Twitter
Publisher at Midgard Times
Note: All 8 episodes are screened for this review.
Premiere Date: April 21, 2023, on Apple TV+ with its first 2 episodes, while the rest will release weekly every Friday.