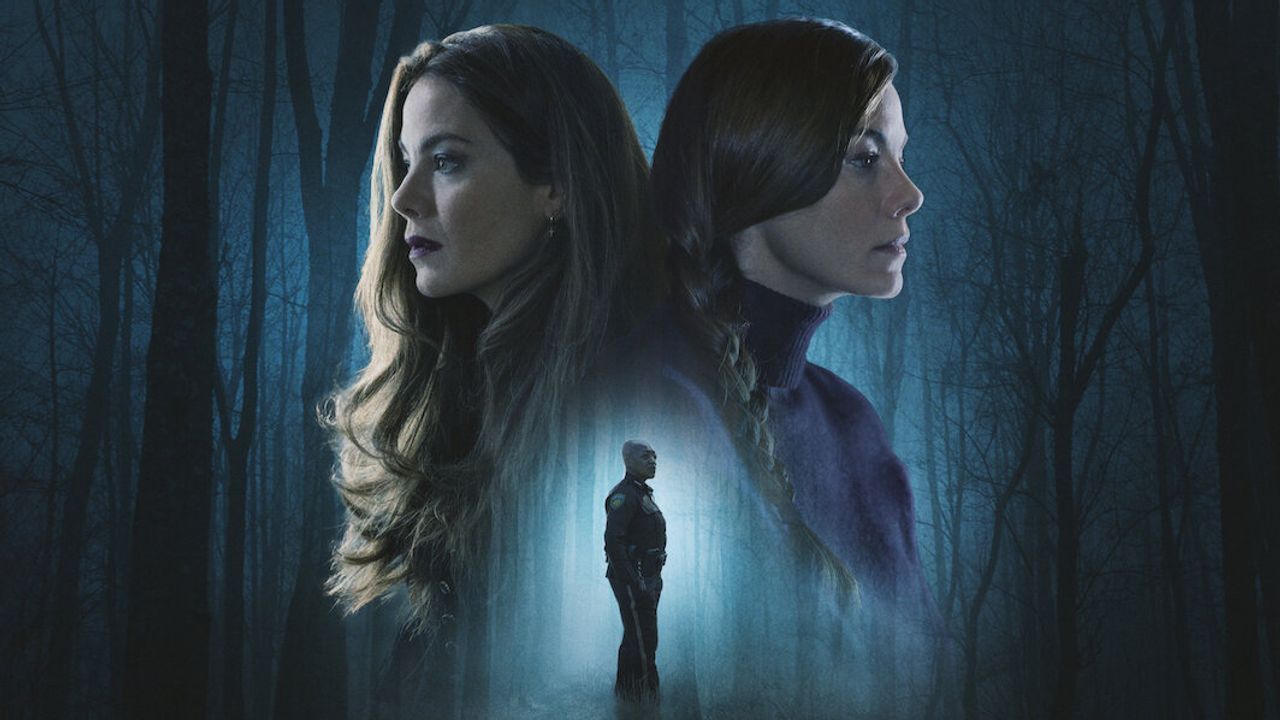 Echoes is a story about identical twins, Gina and Leni (played by Michelle Monaghan) who had been secretly living a double life by swapping with each other since they were children. But their carefully planned world is forever changed when one of the sisters goes missing, disrupting the meticulously balanced life based on false identities.

From the creators of '13 Reasons Why,' the latest Netflix thriller had the potential to be something special. There is freshness in this unfamiliar plot, which gives the vibes reminiscent of the David Fincher masterpiece 'Gone Girl,' however, it is unworthy of that comparison. The plot is needlessly elongated in this underwhelming mystery drama that is heavily reliant on Michelle Monaghan to channel the transitional cues of new information for easing into the different timelines, specifically the uncertainty of the present one.

The lack of trust within the persona of the protagonist itself is what feeds the feelings of doubt within the mind frame of the viewers, and while it works in building the untrustworthy repute of the twins themselves, it fails to channel the same effect onto the thrills of the plot itself. The storyline is many times micro-detailed onto certain things that don't require the same amount of attention as the other important stuff that demands more explanation.

The outlook on the flashbacks that care about solving the mystery ties up the connection of the bond the two sisters share is not done justice, as they seem more like a deviation from the things that are happening in the present timeline. The build-up is consistently poor as the dragged-out plot, and the inclusion of unnecessary scenes kill the momentum that once looks promising. It is very monotonous in the wavering execution that constantly tries to readjust its routes to a simple breakthrough, and makes it look like a complicated affair.

Michelle Monaghan is what carries the show on her back as she alternates between the two twins, and convinces them enough to appear as separate individuality. More or less, it is the plot that consistently tries to fiddle the question around who is whom, and since they both impersonate each other seamlessly to switch up, the identities of the two sisters always remain a topic of discussion, and it hits just not always in a good way, as it can be a little unrewarding to the audiences which reduce the effect of the build-up due to lack of breakthrough which doesn't specify as a twist.

The show looks promising and decent at first glance, but as it dwells deeper, it becomes duller. The under-and over-utilization of its elements is slowly paced and doesn't have enough to catch the attention, which ends up as a case for unfulfilled potential.

Final Score – [6/10]
Reviewed by - Devyansh Anand
Follow @AnandDevy on Twitter