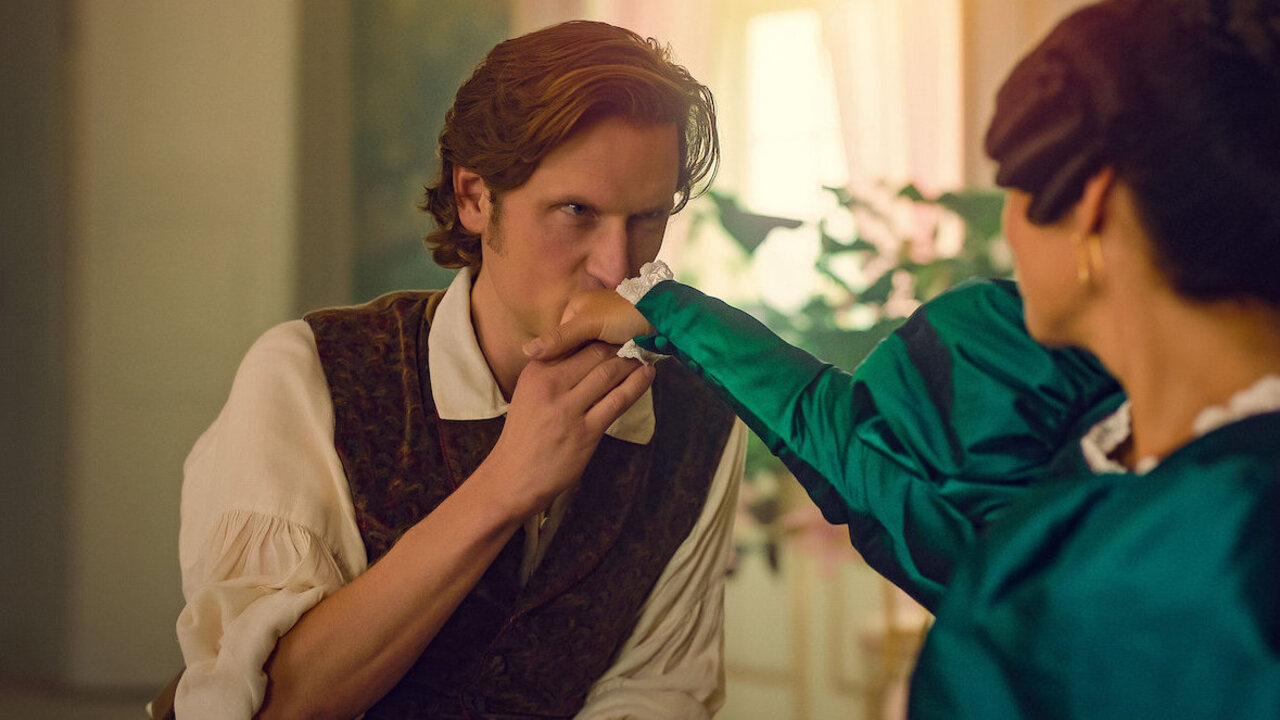 Ehrengard: The Art of Seduction is based on a novel by the famous Danish author Karen Blixen, who also wrote Out of Africa. The film is directed by Bille August, who has previously won two Academy Awards for Best Foreign Language Film. The film stars Mikkel Boe Følsgaard, Sidse Babett Knudsen, and Alice Bier Zandén in the lead roles. The film is set in the fairy tale kingdom of Babenhausen, where a self-proclaimed expert on love, Mr. Cazotte, is hired by the scheming Grand Duchess to teach her timid son, Prince Lothar, the art of seduction and help him secure an heir.

The film tells the story of Ehrengard (Zanden), a young woman who is sent to live with the Grand Duchess (Knudsen) and her son, the Crown Prince (Følsgaard). The Grand Duchess is determined to find a suitable bride for the Crown Prince, and she hires Cazotte (Følsgaard), a self-proclaimed expert on love, to teach him the art of seduction. Cazotte quickly falls in love with Ehrengard, but he knows that he cannot act on his feelings. He is bound by his contract with the Grand Duchess, and he knows that she would never approve of their relationship.

Ehrengard is also attracted to Cazotte, but she is determined to resist his advances. She knows that he is playing a game with her, and she refuses to be his pawn. The two of them continue to dance around each other, but their feelings for each other only grow stronger. Eventually, they give in to their desires and begin a secret affair.

The film offers a refreshing take on the classic fairy tale genre. It is not a typical romantic comedy that relies on clichés and stereotypes. Instead, it is a clever and witty film that explores the themes of love, sex, power, and identity in a humorous and engaging way. The film showcases the beauty and elegance of 18th-century Europe, with its lavish palaces, gardens, and paintings.

Ehrengard: The Art of Seduction is a beautifully filmed and beautifully acted film. The performances by Mikkel Boe Følsgaard and Alice Bier Zanden are particularly noteworthy. They bring a lot of depth and complexity to their characters, and they make the film's love story believable and engaging.

The film's plot is somewhat predictable and simplistic, and it does not offer much depth or complexity to its characters or themes. The film also has some scenes that are too explicit or vulgar for a family-friendly film, and some jokes that are too crude or offensive for a sophisticated film. The film could have been more balanced and nuanced in its portrayal of love, sex, and power.

The film is also a thought-provoking exploration of the nature of love, power, and freedom. It asks questions about what it means to be truly loved, and what it means to be truly free. The film is not without its flaws. The pacing is a bit slow at times, and the ending is a bit rushed. However, these flaws are minor compared to the film's many strengths.

Ehrengard: The Art of Seduction is a charming and witty Netflix comedy that will entertain and amuse you with its romance, comedy, and drama. It is a film that celebrates the art of seduction and the power of love in a playful and joyful way.

Final Score – [6/10]
Reviewed by - Arpita Mondal
Follow @ArpitaMond33387 on Twitter
Publisher at Midgard Times