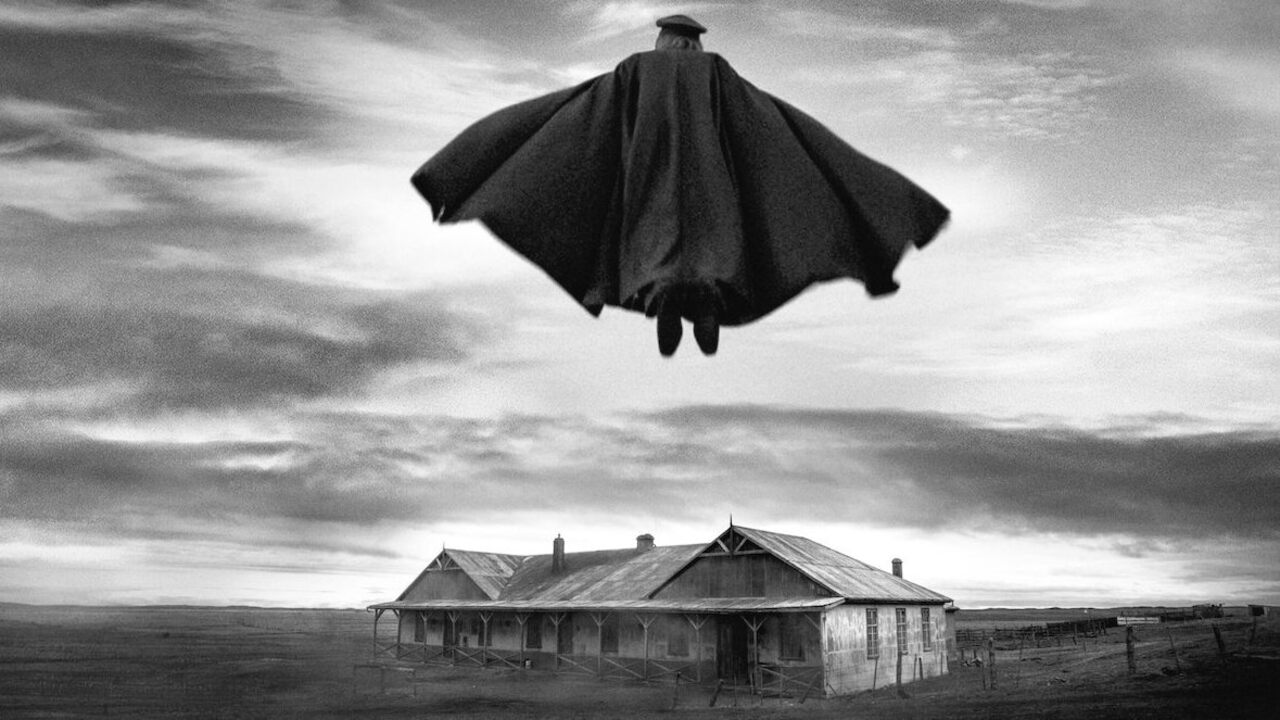 Augusto Pinochet (Jaime Vadell) has lived a bloody long life. The "bloody" part is quite literal. You see, Pinochet is a vampire. After living for 250 years, he now lives as an old, retired General. When he was young, he bit a harlot and licked blood from the blade that beheaded Marie Antoinette. Due to some reasons, Pinochet had to fake his death twice, and we notice two ladies crying at his first funeral. Who are these women? Pinochet doesn't seem like someone who had friends and family members in his youth. But then, El Conde doesn't dive into these early portions. It depicts them like bullet points, merely giving brief information required for the film to function.

There is no sense of intimacy in any scene, and one could say that El Conde doesn't want you to like its characters or feel anything positive for them. Some of them are selfish, materialistic fools who eagerly want their parents to die so that they can receive their share of wealth. But shouldn't the movie be funny? It surely reaches for dark comedy. When three people attempt to restrain and kill a young Pinochet (Clemente Rodríguez), he frees himself from their grasp and violently crushes one of the woman's heads with a hammer. The gestures exude a comic madness, but the act itself is so viciously depicted that you don't feel like laughing.

El Conde is a talky film. The story is told to us by a female narrator. An interview between an accountant and Pinochet and his family members seems to go on forever. Dialogues sound monotonous, and, as a result, the humor constantly gets undermined. By the time we reach that scene where Lucia (Catalina Guerra) calls someone "motherfucking old bitch," we are so exhausted that we don't even have the energy to smile at this remark. The only thing that keeps you going is the beaming face of Carmen (Paula Luchsinger) and the way she moves her head while talking to other characters.

Director Pablo Larraín has shot the film in black and white, and the frames do look beautiful. But that's all El Conde provides to the audience: Empty, exciting visuals. Larraín may have made this film to just shoot stunning images (no wonder the most evocative moment in the movie is the one where Carmen flies in the air). Because the substance is dull and gratingly delivered. The shot of a boat floating in the water is more potent than, say, the suspense behind who is taking the hearts of the citizens. The revelation is delivered in such a way as if the movie really wants us to be surprised, but we simply don't care.

El Conde's beauty is also its biggest weakness. We are always aware of the camera, the actors' position, and the compositions. We focus on the technical details while the story slips away from our grasp. The experience of watching the film is almost similar to walking in a museum. You look at the relics while a voice in your headphones tells you about the history and other things. El Conde is extremely tiring, and it eventually becomes a bore.

Final Score- [4/10]
Reviewed by - Vikas Yadav
Follow @vikasonorous on Twitter
Publisher at Midgard Times