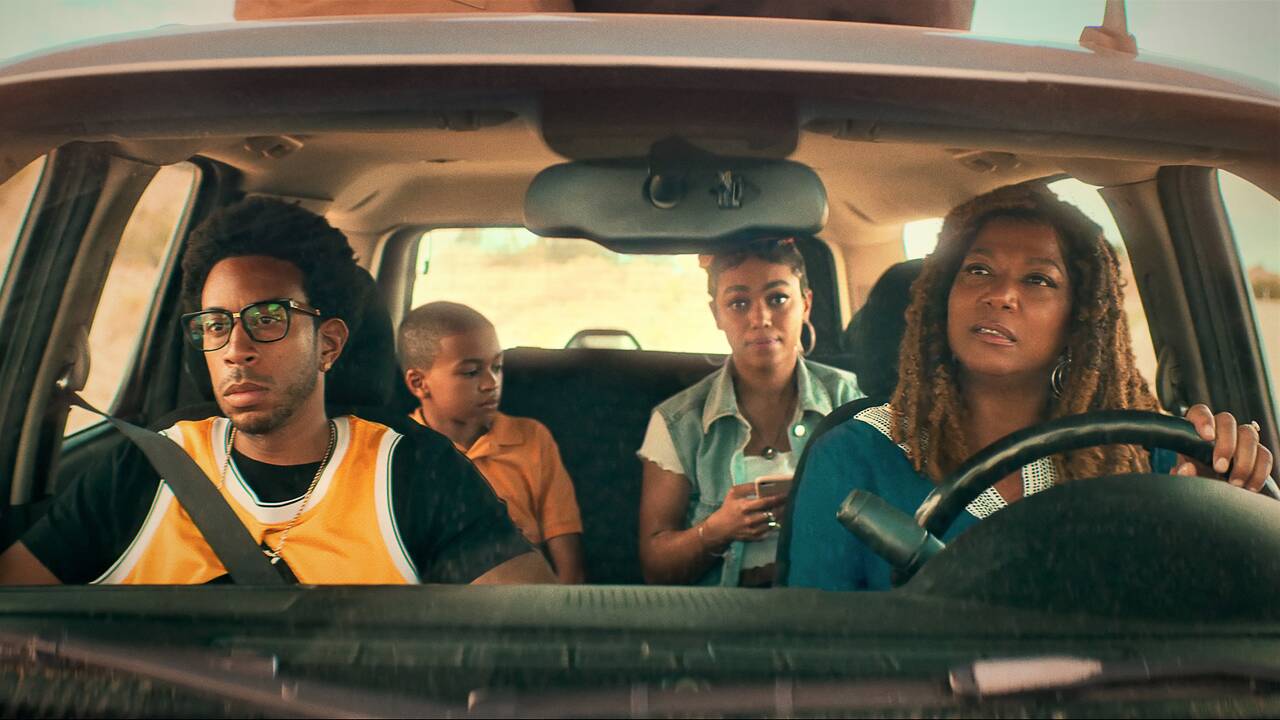 Brenda, a widow and a mother of two, decides to move out of LA to Texas with her family including her brother after the demise of her husband. They decide to go by road unaware of the bunch of hurdles that are on their way.

End of the road is a Netflix thriller starring Queen Latifah, Ludacris, Beau Bridges, and a few others. The movie displays the life of four individuals as they embark on their journey towards their new life away from their grief. Brenda, who had almost exhausted their finances after spending all of it on her late husband's chemotherapy, decides to sell her house and move on with her kids. The kids are totally against the idea of moving away from their home but have no choice other than to obey their mother. This film shows us how this dysfunctional family of four tries to sort of reconnecting after all that they have been through. The film certainly has a very heart-warming story as we see a struggling mother trying to keep her kids safe. During the three-day journey, the family ends up witnessing a murder and gets caught up in some illegal cash, which becomes a threat to their lives.

The movie plotline is something that all might have seen, and it is predictable, but we can certainly say that the characters are new as they have their charm. This African American family unlike in many other movies is controlled by the mother and she is the one who fights for them. The movie's supporting characters are well designed as they bring out the comedy element in the thriller. The movie is a thriller with violent scenes dominating most of the 1 hour and 30 minutes of its duration.

The movie has given us some extremely excellent elements of suspense that many of us might not expect. But keeping that aside the movie also has given some scenes which abandon the idea of logic. Therefore it has safely mastered a balance.

Unlike most movies, here, the hero is the mother. That is something innovative about this movie as it has not opted for the cliché road in terms of its characters. Be it the protagonist of the movie or the antagonist, the movie has been innovative with its characters which makes the movie stand out. The climax of the movie is good as we get to see some thrilling scenes of a fight between the villain and Brenda. This thriller is certainly a must-watch if you love a heart-warming story with a good amount of suspense and a thrilling plotline.

Final Score – [8/10]
Reviewed by - Poornima Balsu
Follow @BalsuPoornima on Twitter