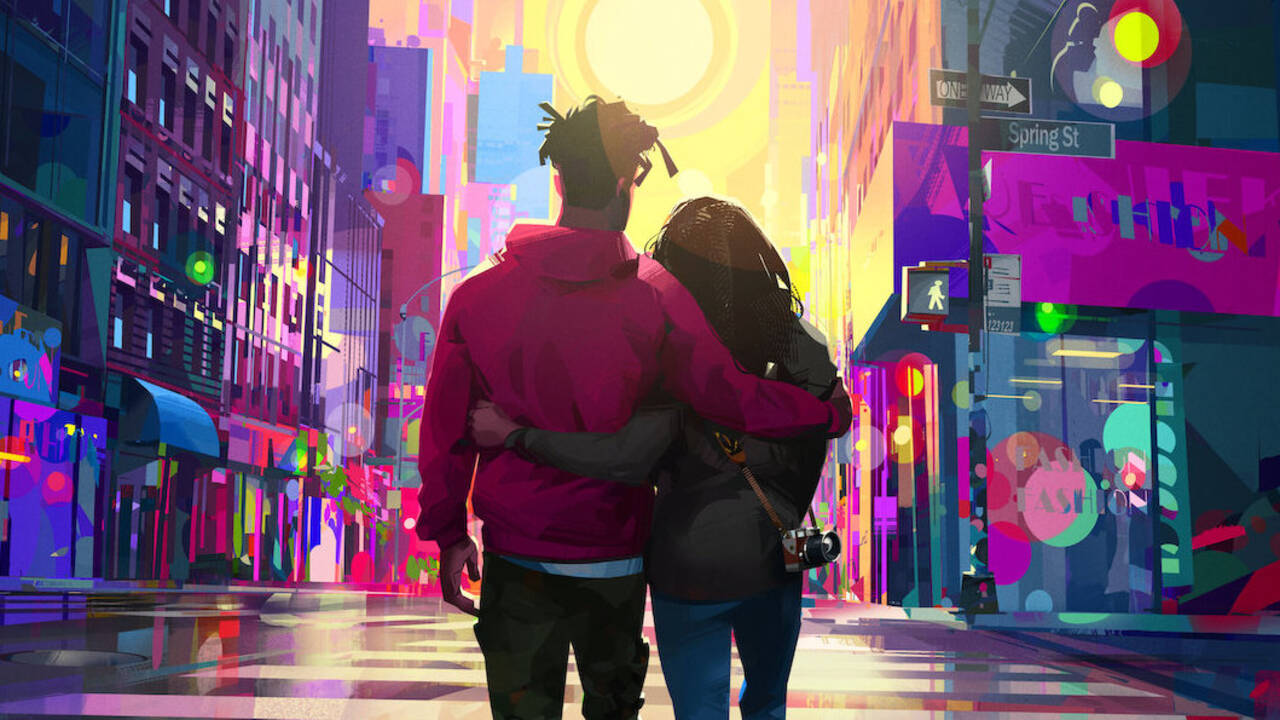 Entergalactic is a splendid watch that shows us how two ambitious artists fall in love in the city of New York. This Netflix movie offers us something different. It does have a cliché romantic plotline, but it has presented the movie very differently that it feels like a fresh watch. This ninety-two-minute animated film tells the story of a young man named Jabari who moves into his apartment in New York and finds love in his next-door neighbor, Meadow. Jabari, who didn't want to engulf in any sort of relationship, could not help himself but fall in love, and he end up struggling to maintain a balance between his dreams and his new relationship. The movie does center around the love story, but certain other elements have saved the movie from being an average watch.

The animations in the movie seem nothing less than real. New York is presented in some charming colors of pink and orange and making the movie a visual treat. The characters have developments as they find their way to being successful in their careers, therefore the movie cannot be said to be only focused on the love story itself. Music plays a very important and charming role in the film. Most of the scenes are accompanied by cool music, which adds to making the movie a charming one.

The movie was originally set to be a series, but it ended up being a movie. But it does have characteristics of a tv show as the scenes are divided into several chapters. Each chapter even has a separate title, which makes it look like a proper TV series.

It does not have any remarkable story. But what makes the movie exceptional is how it has been presented to us. The story feels new and something, which we have never encountered before because of its visual effects. The plot is quite straightforward and nothing complicated. The supporting characters in the film give us some flavor to the story and bring an entirety to the fun element in this movie.

This is one of those films that should be watched for its visual presence and for the kind of vibe it passes on to its viewers. The movie does not offer anything special, story-wise, but it still cannot be termed an average watch. The amazing music, animation, and characters make up for everything the movie lacks. This movie, therefore, is an excellent choice for mature audiences who want to watch something fresh and different.

Final Score – [8/10]
Reviewed by - Poornima Balsu
Follow @BalsuPoornima on Twitter