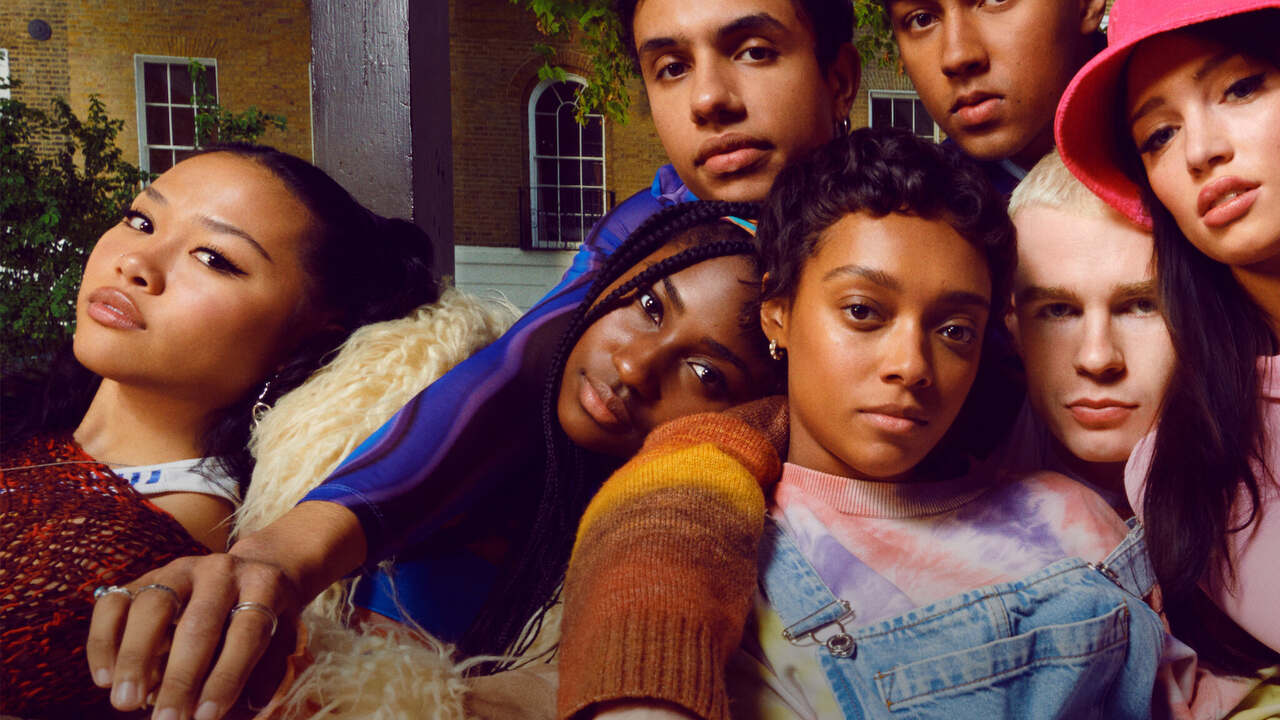 "Everything Now," the British teen comedy-drama that's been the talk of the Netflix town, is a series that rollercoasters through the teenage landscape with all the bumps, loops, and exhilaration one can expect. Created by the ingenious Ripley Parker and headlined by the charismatic Sophie Wilde as Mia Polanco, this show ventures into the turbulent world of a 17-year-old London girl rejoining sixth form after a hospital stay due to anorexia nervosa.

At its heart, "Everything Now" is a raw and honest exploration of teenage life, wrapped in a whirlwind of emotions. Mia, our fearless protagonist, makes her return from the depths of recovery with a determination to seize life by the horns. She crafts an ever-evolving bucket list, a delightful metaphor for her pursuit of lost time, and dives headfirst into the intoxicating cocktail of dating, partying, and growing up alongside her three best mates, a popular frenemy, and a crush that could send anyone's heart aflutter.

Sophie Wilde's performance as Mia is nothing short of phenomenal. She breathes life into Mia's character, capturing the essence of a young girl's resilience and vulnerability with an authenticity that's hard to come by. Wilde's portrayal, combined with the masterful direction by Alyssa McClelland and her talented peers, creates a magnetic pull that keeps you hooked from the very first episode.

The series manages to balance its delicate subject matter with a refreshing mix of light and dark, never shying away from the harsh realities that come with adolescent struggles. Ripley Parker's storytelling talent shines through as Mia's journey unfolds, weaving in moments of heartwarming camaraderie with gut-wrenching confrontations.

But, like any rollercoaster, "Everything Now" has its ups and downs. Becca and Cameron, two of Mia's friends, feel like fleeting shadows in her orbit, underdeveloped and unconvincing. The writing occasionally stumbles into clichéd territory, especially in the party scenes, which could use a dose of originality.

Moreover, while billed as a comedy-drama, the humor sometimes takes a backseat, leaving us yearning for more hearty laughs. Perhaps the most intricate web "Everything Now" weaves is the romantic entanglements across its eight episodes. It's a bit like trying to unravel a ball of yarn while blindfolded; you're not sure where it's leading, and it's hard to root for anyone's love story.

What makes "Everything Now" stand out, however, is its courage to be more than just a teen drama centered around anorexia. While the show approaches this sensitive topic with the utmost care and sensitivity, it refuses to be boxed in by it. It transcends the confines of its central premise, offering a larger narrative about the turbulent journey of adolescence itself.

In a sea of teen dramas, "Everything Now" emerges as a unique voice, one that doesn't shy away from the gritty realities of being a queer, struggling teenager in today's world. It delves deep into the universal teenage desire to fit in, to be wanted, and to be normal. In doing so, it speaks to the hearts of viewers of all ages, reminding us of the emotional rollercoaster we all once rode.

In conclusion, "Everything Now" is a rollercoaster of emotions that every Netflix subscriber should have on their watchlist. It's a bold step in the world of teen dramas, combining incredible acting with an educational and realistic portrayal of the adolescent experience. While it may hit a few bumps and loops along the way, the overall ride is undeniably worth taking. So, fasten your seatbelts, folks, and get ready for a journey through the heart and soul of teenage life, because "Everything Now" is an adventure you won't want to miss.

Final Score- [7/10]
Reviewed by - Anjali Sharma
Follow @AnjaliS54769166 on Twitter
Publisher at Midgard Times