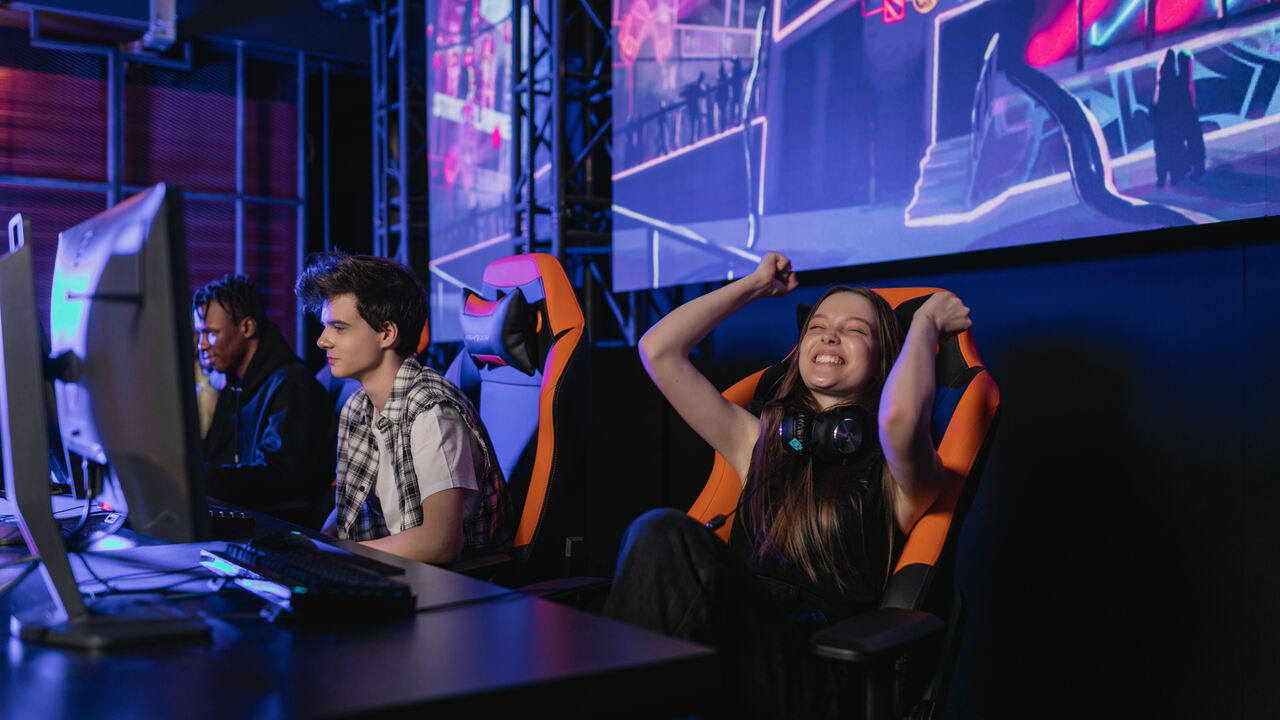 The gaming industry is huge and growing faster than ever. Last year, it made more money than the movie and music industries combined. It reached $187 billion and is expected to hit $250 billion by 2025. More and more people are playing video games, especially during the COVID-19 lockdowns, which has led to a big jump in sales and online gaming time.

Some gaming platforms stand out in the exciting world of video games because they offer many different games and are very popular.

Steam: The Bastion of Diverse Gaming Experiences

Synonymous with the digital distribution sphere, Steam is more than a gaming platform – it is the beating heart of the PC gaming community. It debuted with an unwavering commitment to diversity and innovation, amassing a colossal library of over 30,000 games, from major AAA titles to innovative indie offerings. This assortment provides an impressive spectrum of gaming tastes, catering to over 132 million monthly active users in 2022, with daily active users exceeding 69 million.

Yet, Steam transcends the confines of a mere marketplace. Its platform is an interactive community hub where gamers engage in lively discussions, leave insightful reviews, and unleash their creativity by designing and sharing game mods. With an annual influx of almost 11,000 new games, it is clear that Steam is a dynamic ecosystem constantly revitalizing itself.

Characterizing Steam merely as a gaming platform would be an understatement. With the Big Picture Mode transforming PC into a console-like experience and the Steam Workshop empowering community contributions, Steam consistently pioneers new trends and shapes the gaming landscape. This forward-thinking approach has solidified Steam's position at the vanguard of digital gaming platforms, proving it is indeed the bastion of diverse gaming experiences.

Epic Games Store: Redefining the Gaming Market Landscape

The Epic Games Store, an influential player in the digital distribution platforms echelon, has made its mark by offering a unique gaming experience. Launched in December 2018 as a dual entity, a website, and a standalone launcher, this digital video game storefront supports both Microsoft Windows and macOS, indicating Epic Games' intent to serve a broad spectrum of gamers.

Originating from the masterminds behind Fortnite, one of the world's largest games with over 350 million accounts and 2.5 billion friend connections, the Epic Games Store may not boast the extensive catalog of some competitors, but it thrives through its distinct offerings. The storefront's unique strategy involves a weekly giveaway of free games, an attractive feature that invites gamers to delve into new worlds consistently. This innovative approach, coupled with Epic's prowess in securing major exclusives, has carved out a unique niche for the Epic Games Store in the gaming arena.

Despite its more modest catalog size, the Epic Games Store's bold initiatives and unique strategies have cemented its standing as a key contender in the digital gaming market. With its steadfast commitment to its growing user base and determination to redefine gaming norms, the Epic Games Store has made an indelible mark on the gaming landscape and set the stage for an exciting future.

Browser Gaming: The Versatile Contender

A notable trend in the gaming panorama of 2023 is the growing popularity of browser gaming. Eliminating the need for specialized gaming hardware, browser games cater to a diverse demographic due to their seamless compatibility across devices and effortless access. Riding the tide of technological advancement and high-speed internet availability, browser games offer a universally accessible and increasingly attractive gaming avenue.

A significant player in the browser gaming sphere is the world of online casinos. In particular, the fastest withdrawal online casinos are carving out a significant niche. These platforms offer the thrill of betting and prioritize user convenience with their swift cash-out features. Players can immerse themselves in the gaming experience without worrying about withdrawal delays, making these platforms increasingly popular among gaming enthusiasts.

The convenience and rapid transaction handling confluence have positioned browser games favorably in the 2023 gaming landscape, reaching out to casual gamers and hardcore gaming enthusiasts alike. The simplistic yet engaging nature of browser games and their device-agnostic approach make them a worthy contender in the gaming industry's unfolding narrative.
GOG.com: A Treasure Trove of Classics

For those who enjoy the allure of nostalgia, GOG.com (Good Old Games) provides an escape into the realms of classic games. Operated by CD Projekt, the creators of the celebrated Witcher series, GOG.com presents an expansive library of DRM-free games. This platform is the digital equivalent of a well-stocked, ancient library, its shelves brimming with classic titles that allow gamers to delve into the roots of gaming history.

Ubisoft Connect: Connecting the Ubisoft Universe

Ubisoft Connect, formerly UPlay, is the brainchild of the globally renowned game developer and publisher Ubisoft. Positioned as a service platform, Ubisoft Connect transcends the traditional boundary of a digital distribution platform by offering a unified ecosystem that links Ubisoft's games across multiple platforms.

What sets Ubisoft Connect apart is its focus on the Ubisoft universe. Every major Ubisoft title is available on the platform, often with exclusive editions unavailable elsewhere. Additionally, it offers a loyalty program, rewarding players with 'units' for completing in-game challenges, which can be redeemed for various rewards, including discounts on game purchases.

Ubisoft Connect also emphasizes social connectivity with features that promote engagement within the player community. Its seamless cross-platform capabilities, where gamers can carry their progress across devices and platforms, encapsulates Ubisoft's vision for a connected, immersive gaming experience. Ubisoft Connect may not offer the sheer volume of games as some competitors, but it is a dedicated and rewarding gateway for fans of Ubisoft's repertoire.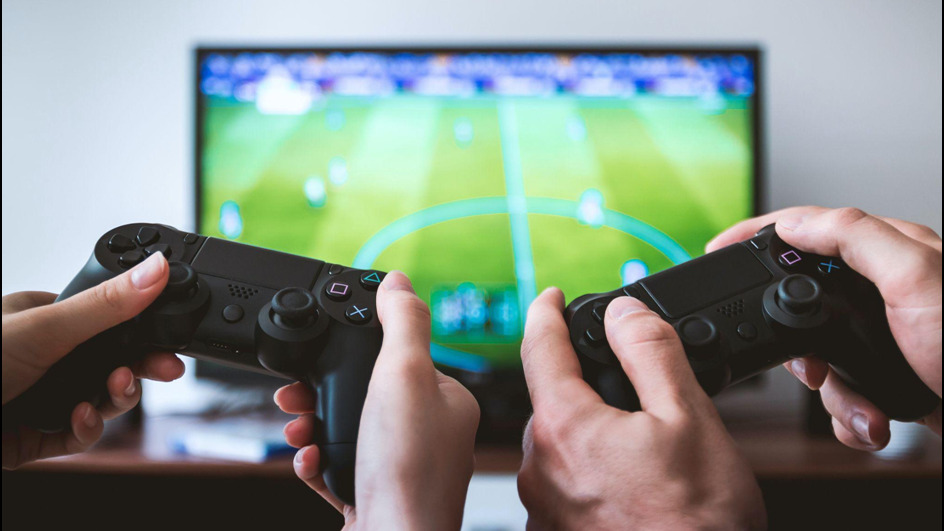 Microsoft Store/Xbox Game Pass for PC: The Seamless Gaming Subscription

The Microsoft Store, integrated with Windows 10, has garnered attention with its broad range of games, further bolstered by the Xbox Game Pass for PC. This subscription service often likened to the 'Netflix for video games', offers access to an enormous library of games for a nominal monthly fee. It's the all-you-can-play model and consistent addition of new titles, including day-one releases of Microsoft exclusives, that make the Xbox Game Pass for PC an enticing option for gamers looking for variety and value.

Itch.io: The Champion of Indie Developers

It is a platform that has become the heartland for indie developers. Unlike traditional storefronts, Itch.io provides a space for these developers to distribute their creations, often through a "pay what you want" model. It hosts diverse, unique, experimental games, embodying the creativity and innovation spirit driving the indie gaming scene.

Summary

There are many great gaming platforms out there in 2023. Each one offers something unique, from a big selection of games on Steam to cool, different games on Epic Games Store and Itch.io.
Moreover, new technology will make gaming even more amazing in the future. Things like AI and virtual reality will change the types of games we can play and how we play them.