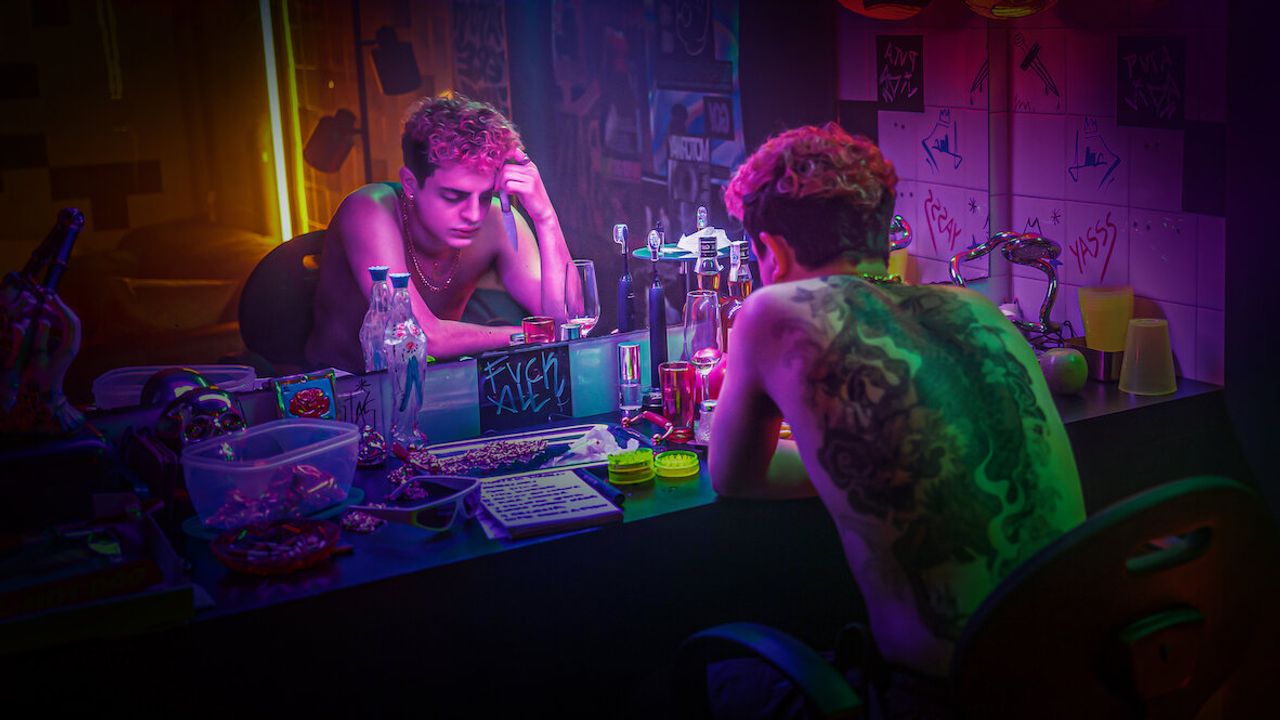 Fanático starts with the scene of a popular hip-hop star Quimera getting ready to perform for his concert. He was so deep into drugs that he overdosed himself. The result being he died among the audience. Everyone in the audience was so happy seeing him that they didn't even notice that he was dying and wasn't conscious. People surrounding Quimera just wanted financial gains from him, and he meant so little to them.

Lázaro was also a big fan of Quimera. He looks just like him and uses this opportunity in his favor. His girlfriend Clara inked the same tattoo on his cheek that Quimera had. Also, she dyed his hair just like him. Now, both Lázaro and Quimera look exactly similar. Lázaro gets noticed and hence begins his journey of a fake life.

As a critic, I didn't like the series much despite it being based on a unique idea. We don't get to see many films or series made entirely on doppelgänger. It feels as if the story is incomplete, and there was much more that could have been shown. The creators made a great attempt, but they failed in executing it. The elements that one would like in this series will be the parties and hip-hop music. Lorenzo Ferro, the actor playing the roles of Quimera and Lázaro could have done better. There was not much effort put by him into playing these roles.

Also, sometimes the plot feels so flat. Many illogical things are happening that make no sense. The series quickly jumps from one scene to another, and hence the transition doesn't feel smooth. The reality of how the music industry runs is also shocking to watch. All were desperate to get profits from a dead man.

There is a line in one of the songs: "I'm not poor anymore, but still I'm fed up with the price I have to pay" if one watches the series they'll get to know why it particularly attracted my attention.

Dreaming big and making them a reality are two different things. Everyone dreams big but not all have the guts to turn them into reality. Lázaro was also searching for shortcuts, and what did he do to climb up the ladder, he used the image of a dead man and completely forgot himself. Sometimes money and fame make one so desperate that they fail to remember their true selves. Fame, drug addiction, selfishness, and quick money are at the core of this series.

In my opinion, Fanático is an average story that teaches so many things. With just five episodes, it has a lot to tell.

Final Score – [6/10]
Reviewed by - Riya Singh
Follow @_riyasinghhh_ on Twitter