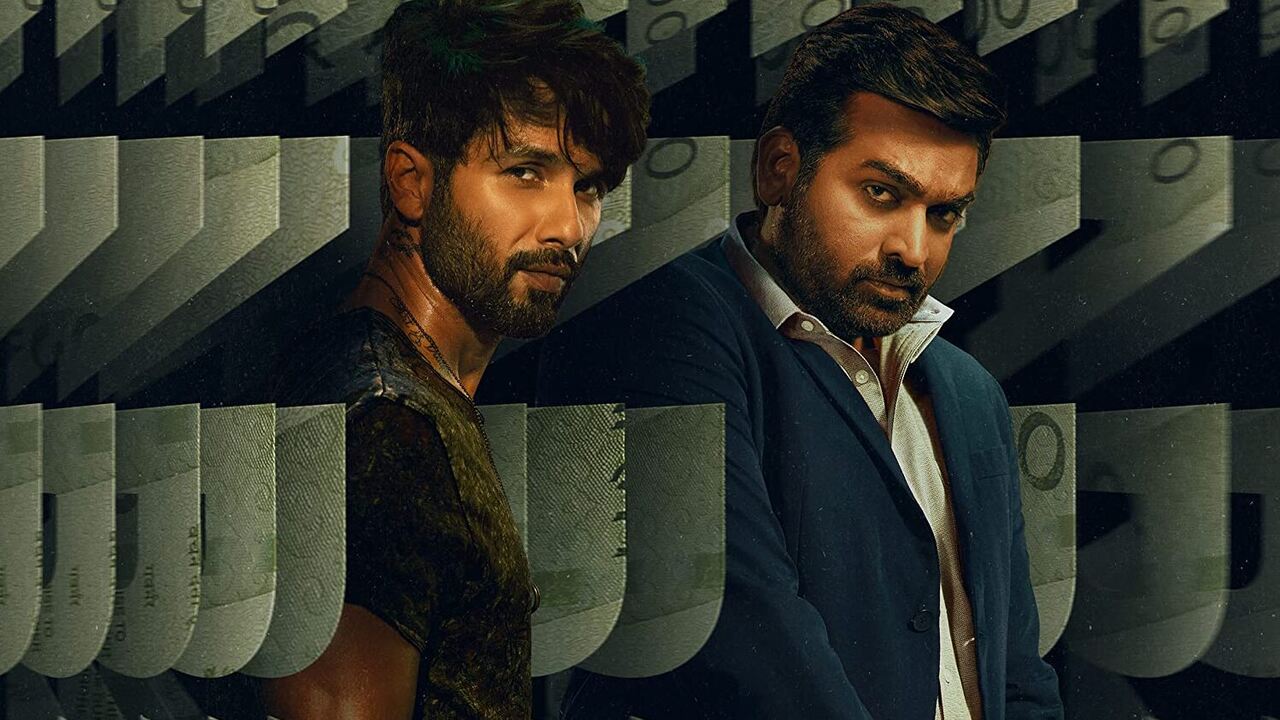 Filmmakers Raj & DK seem to have mastered the art of creating a brilliant long-form TV series. With just The Family Man and now Farzi, this duo has demonstrated that they can be almost peerless in the Indian streaming space when it comes to producing exciting web shows spanning multiple seasons and episodes. Not a single frame or second is wasted on dullness, as Raj & DK propel the narrative forward with the virtuosity and intensity of a filmmaker who has an exhilarating story to share with his audience. Their fervor is so palpable it instantly draws us into their world. It helps that both The Family Man and Farzi have a lived-in quality, making us believe in everything sold to us.

In Farzi, Raj & DK put forward an interesting question: If a copy of something is as good and accurate as the original, can it be considered real? Take counterfeit notes, for instance. In Farzi, Sunny (Shahid Kapoor), an artist (no, make that the Artist), makes fake currency notes that initially get detected by a machine called Dhanrakshak. But later, it becomes (almost) impossible to distinguish them from authentic notes, both by machines and humans. So does that mean the fake Indian currency notes are...original?

Well, no. If, on the one hand, Farzi blurs the line between fake and real, it also points out that the former will always be discernible. You just have to know where to look. Sunny's work is remarkable, but there are subtle differences between his cash and the genuine dough. For starters, there is an "S" mark, which serves as Sunny's signature. Moreover, if you burn his money, you will notice red flames coming from them. So no matter how accurately you copy a piece of work, it will forever be a rip-off. Sunny can create a duplicate of Vincent van Gogh, but he can never be Vincent van Gogh.

Every character in Farzi exists in the gray area. They all come with a "but." Sunny is a con, but he is kind and caring toward his family and friends. In fact, he started an illegal business to save his Nana's (Amol Palekar) press - Kranti Patrika. His Nana wants to ignite a revolution within the youth, and we learn he was a freedom fighter. His "badness" comes during the scene where we are told through Sunny's voice-over that Nana has ignored Sunny's truth to save himself from trauma. Michael (Vijay Sethupathi), a task force officer, and Megha (Raashi Khanna), creator of CT-600, aka Dhanrakshak, tackle financial terrorism in India. Michael is often referred to as an "imaandaar" (honest) officer, but he blackmails a minister for the sake of his demands and uses fake money to buy expensive mobile phones and pay bills at restaurants. As far as Megha is concerned, she wants to stop fraud, but she also sneakily uses a stamp for her task.

It's impossible not to dig beneath the surface of a Raj & DK production when the exterior looks so rich at first glance. Consider Nanaji and his Kranti magazine. This man wants to expose the truth to the world. However, his voice remains unheard. In our current climate, real news usually gets buried under senseless noise. Celebrity weddings will receive more clicks than a tragedy that might have disrupted many lives. Many believe that nowadays, people retain less information and tend to quickly move on from one thing to another. In that sense, it seems natural that Nanaji develops a condition where he finds it difficult to gather his thoughts or remember an event. He thinks he saw Sunny with fake notes in his dreams, and Sunny continues to feed him this lie. This idea of being deceived by the person you rely on can be extended to political dimensions.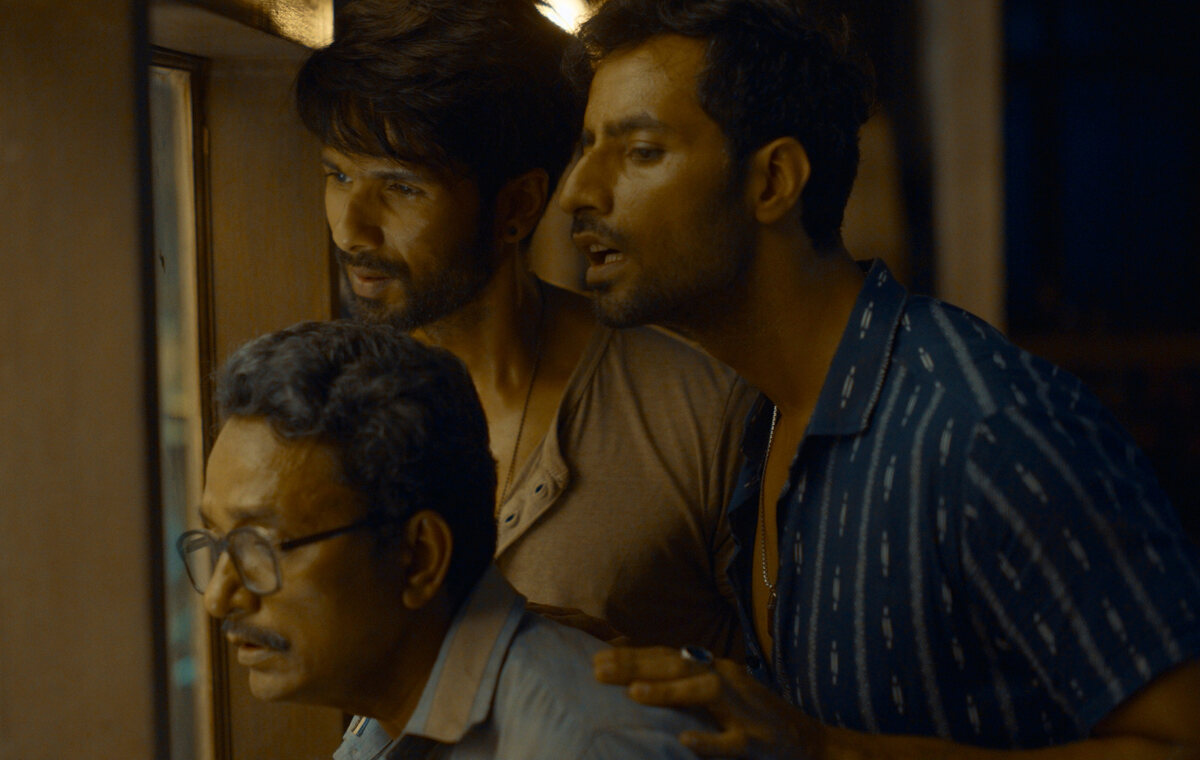 You can unearth amusing details from Farzi purely for pleasure. Michael's nemesis is not Sunny. It's Mansoor (Kay Kay Menon). Notice how their names start with "M" and contain precisely seven alphabets. One of them gives a party to his team when Dhanrakshak is launched, and the other does the same when perfect counterfeit cash is formed. Now direct your attention towards Sunny's actual rival, Megha. One designs fake notes, while the other manufactures a device (and comes up with different ways) to detect them. Now count the number of alphabets present in their names. It's five. I don't know if the creators consciously made these choices, but observing them is a lot of fun.

Michael is one of those dads who think they can just buy expensive gifts for their children, and their responsibilities are over. He is a "dad" because he gave birth to a son. However, as his wife, Rekha (Regina Cassandra), puts it, he forgot to become a "father." Sethupathi, as usual, is terrific (but then, everyone is excellent here), and one of the joys of watching him is the way he casually inserts cuss words in Hindi in his conversations. I cracked up during the scene where he told his son to "be a man" while the young boy suffered from diarrhea.

Raj & DK have an awesome sense of humor, and it joyously erupts now and then. You can find it in the scene where a man is left alone with some guards contemplating retaliation. It's integrated into that lawyer character (Chittaranjan Tripathy) who first says to Michael that he is available 24/7 and then asks him to come the next day during working hours. The lawyer hypes himself as a shark, though in the courtroom, he goes out with a whimper. The quirkiness is also present in the scene where a phone connects to Bluetooth speakers in a car. And it's immensely there during a car chase that gets interrupted due to the Mumbai traffic.

Farzi, at one point, becomes a sort of prequel to Bhoot Part One: The Haunted Ship. Given that Michael, a government officer, undergoes marital issues, you can't help but recall Srikant Tiwari from The Family Man as he, too, suffers from a similar problem. What's more, Michael actually calls Srikant in one episode. You see, Raj & DK have connected both their shows. They are following the trend of creating a cinematic universe/crossover universe or whatever. When Raj & DK succumb to trends, they come across as clumsy and weak. Hence, a line like "G***d mein ghus jao insaan ke" and a Chellam Sir cameo feel forced and seem to be inserted because these two elements were a hit among the audience. There is nothing organic about them. In other words, Farzi could have existed alone in its own universe. I don't mind Raj & DK's ambition. It's just that their attempt at a crossover doesn't feel adept here.

When you watch something made by talented filmmakers, you develop high expectations from them. Raj & DK satisfy those expectations, but there are times when they fail to hit the mark. One of those moments comes when we see two poor children eating on a railway platform while a rich kid in the background refuses to have his food. A scene like this belongs to a lesser filmmaker, which is why it's shocking to witness something like this in a Raj & DK production. Still, these foolish moments exist in the minority as Farzi, to a great extent, delivers lip-smacking entertainment. Raj & DK avoid putting cheap cliffhangers in every episode because they know their story is engaging and invigorating for the viewers. They have not only mastered the art of creating a brilliant long-form TV series but also the art of creating a thrilling finale - one that makes you put forward an urgent demand for a second season.

Final Score- [9/10]
Reviewed by - Vikas Yadav
Follow @vikasonorous on Twitter
Publisher at Midgard Times