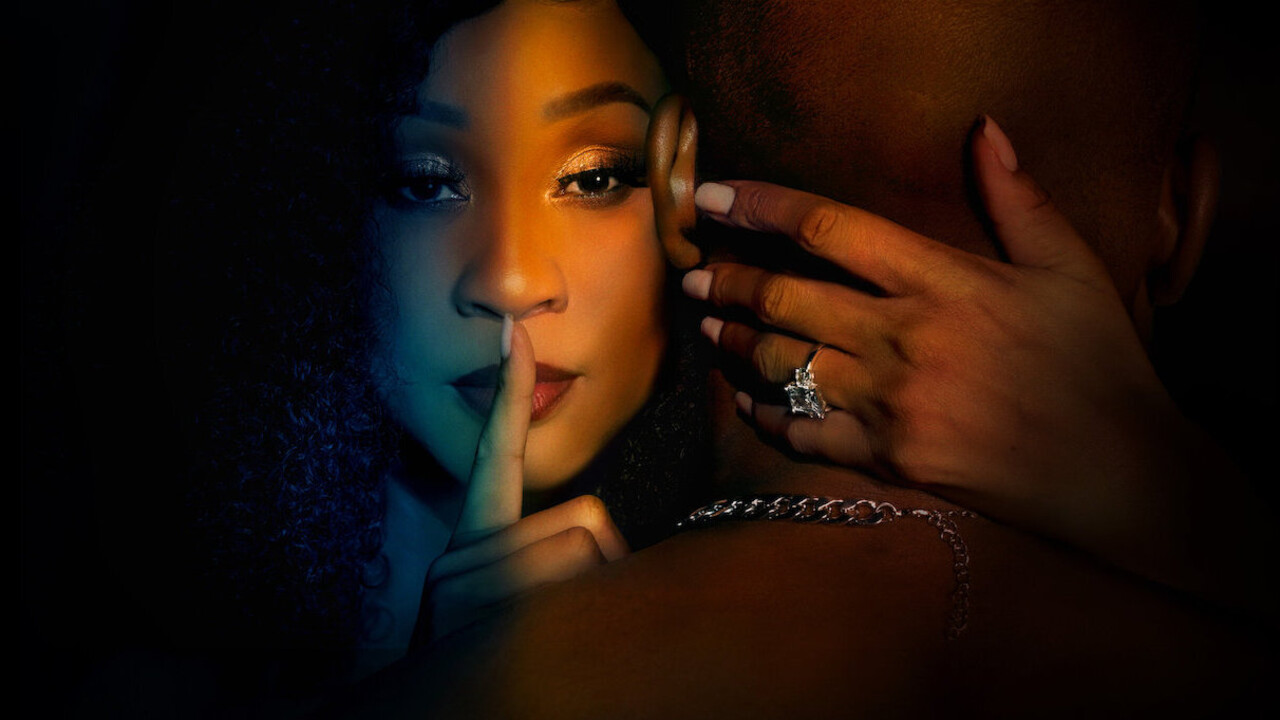 Fatal Seduction is an erotic thriller that works when it focuses on steamy sex scenes but limps when it attempts to be suspenseful and thrilling. With movies like the 365 Days series and shows like Diary of a Gigolo, Obsession, and now this, Netflix might just be trying to reel in people who watch "content" on adult websites. Of course, these productions cannot only contain scenes depicting thrusting, moaning bodies. They are also required to have a "story." That "story" doesn't need to be smart and engaging. It's merely used as a clothesline for hanging sex scenes. Since these shows generally contain the concept of infidelity, they are sold to us as dark thrillers, which is just another way of saying, "Don't seek sex from anyone who's not your spouse/partner. Otherwise, you will invite nothing but trouble."

In Fatal Seduction, things are pretty straightforward and unsurprising. It's easy to see where everything is headed, and even when the series tries to hit you with a twist, you end up yawning because you predict the so-called twist from a mile. Fatal Seduction is indeed made for people who want to satisfy their carnal urges. The best sex here occurs on top of a car inside a repair shop. But when you look beyond eroticism, you find blandness and monotony. One of the greatest weaknesses of this show is that it desperately wants to present itself as clever. Just look at all those texts Leonard (Thapelo Mokoena) receives from his assistant Ameera (Rizelle Januk). You instantly sense that there is nothing going on between these two characters because you can almost notice the show rubbing its hands and smiling, thinking it has successfully misdirected the audience. To make matters worse, Leonard even gives sly expressions, which only made me laugh and further confirmed that whatever Fatal Seduction is trying to sell is phony.

Perhaps, the characters could have saved themselves from psychological torture if they weren't so dumb in the first place. Nandi (Kgomotso Christopher), after reading Ameera's messages, doesn't confront her husband. Instead, she starts an affair with Jacob (Prince Grootboom), who turns out to be her student. Later, Leonard, too, refuses to talk to her wife after suspecting her of sleeping with his brother, Vuyo (Nathaniel Ramabulana), a private investigator. Both the husband and wife seem to be made for each other since they draw wrong conclusions and indulge in nonsense rather than having honest face-to-face conversations. However, if one were to give an award for the Dumbest Character, Zinhle (Ngelekanyo Ramulondi), the couple's daughter, would emerge as the winner. She forms a "meaningful bond" with an anonymous person online and ignores her friend and her warnings. I would have stopped being friends with her almost immediately. But then, I have my sanity. The characters in Fatal Seduction are more stupid than a donkey.

When Nandi asks Jacob if they can speak in private, you quickly understand that they won't have any tête-à-têtes. Their lips would move, but only moans would erupt from them. Fatal Seduction merely has two moods. It's either homicidal or horny. It lacks intelligence, which is why it looks ridiculous when it strives for wit. The show uses swans as some sort of symbol to comment on Leonard and Nandi's relationship. Because, you know, according to a character, female swans are unfaithful, and Nandi does end up cheating on her husband. It's all unstimulating.

Fatal Seduction is tightly bound to its plot, which is why every piece of information is somehow connected to the ongoing events. Nandi lectures her students on femicide, and her friend is murdered one night. Nandi also talks about cyber crimes and catfishing, and as mentioned, her daughter chats with a stranger online. Jacob, too, is linked to a past incident because nothing can be unrelated to the central mystery. Every detail and character must push the story forward to its destination. All this makes Fatal Seduction suffocating. Apparently, Volume Two will be released in the future, and I am not eagerly looking forward to those other episodes that will soon arrive on Netflix.

Final Score- [3.5/10]
Reviewed by - Vikas Yadav
Follow @vikasonorous on Twitter
Publisher at Midgard Times